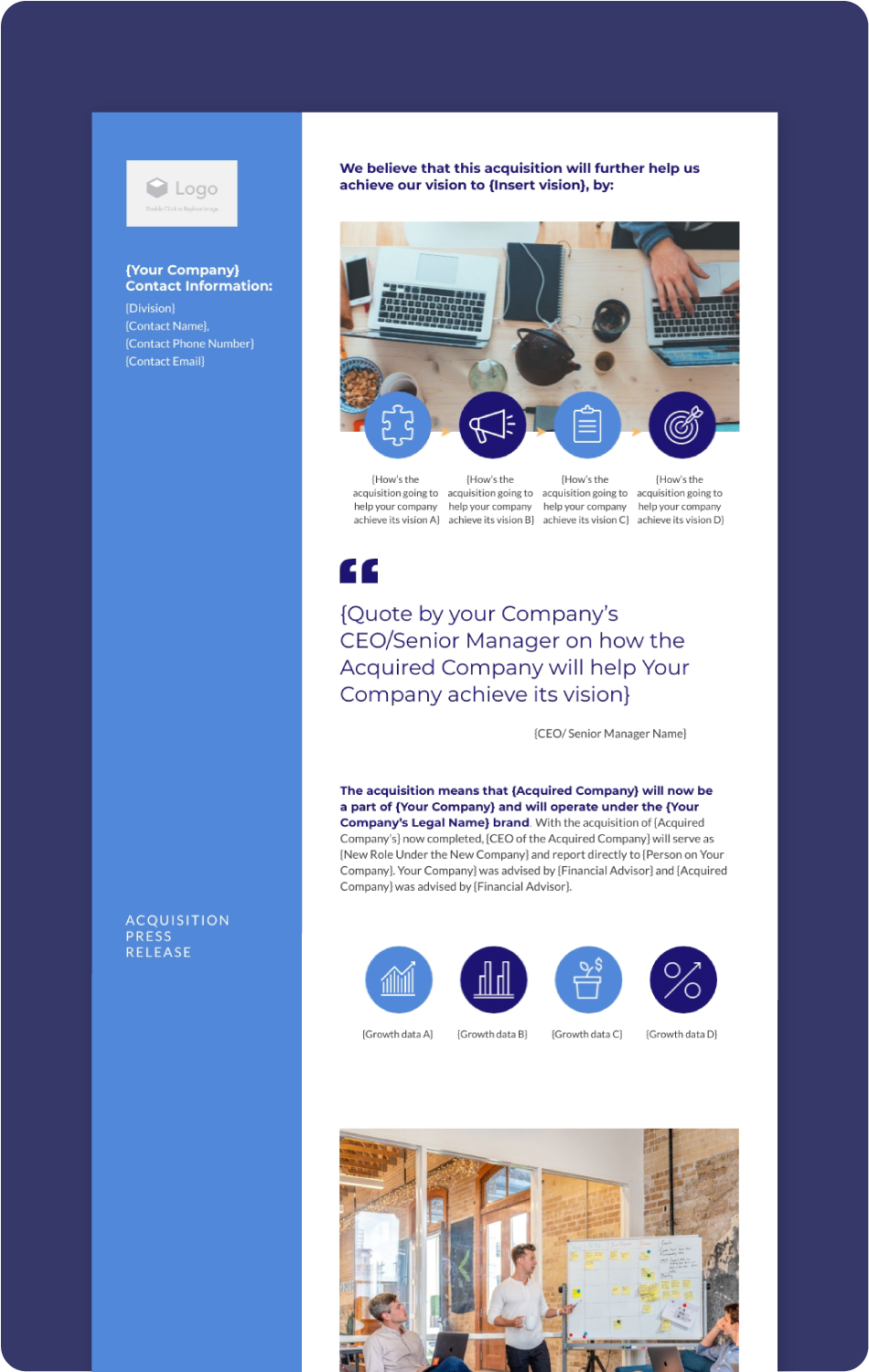 PRESS RELEASE TEMPLATE
Acquisition Press Release Template for Company Acquisitions
Announce the good news about your company's acquisition by using our free and adjustable acquisition press release template.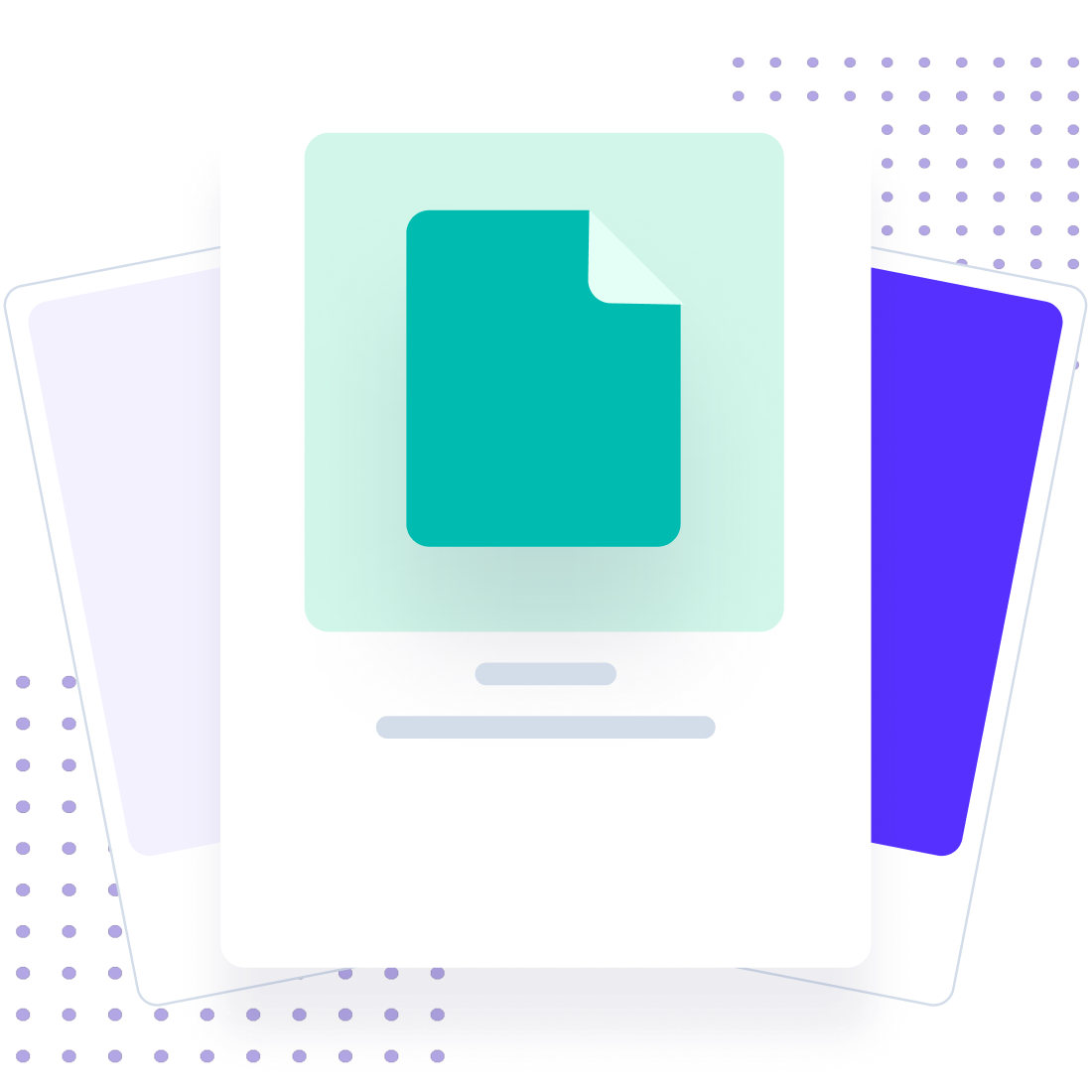 Description
Has your company acquired another company and you're looking for an acquisition press release template to help spread the news? This free press release template will help you do the work with minimum effort and without having to spend money on an expensive press release writing or press release distribution service.
The way PR is done has changed. Nowadays, you can run your entire public relations operations internally, using tactics and methodologies that were little-known in the traditional PR industry. Templates like this can help you execute strategies that will help you raise awareness faster and in a cost-effective manner.
Who is this template for?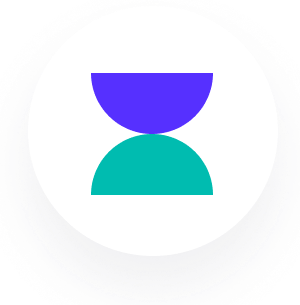 B2B Companies
B2B companies that have just acquired a new company and want to communicate the acquisition on their website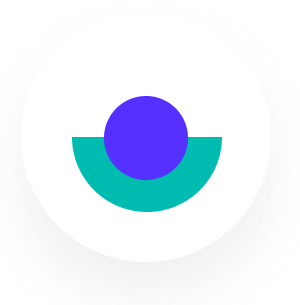 B2C Brands
B2C brands that have acquired a new website and want to raise awareness about the acquisition among their customer base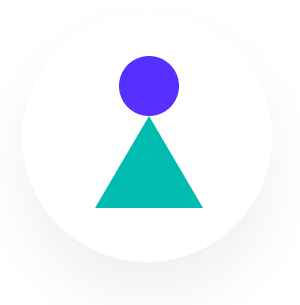 Enterprises
Enterprises that have acquired a new company and want to spread the news through their company website
What you'll find inside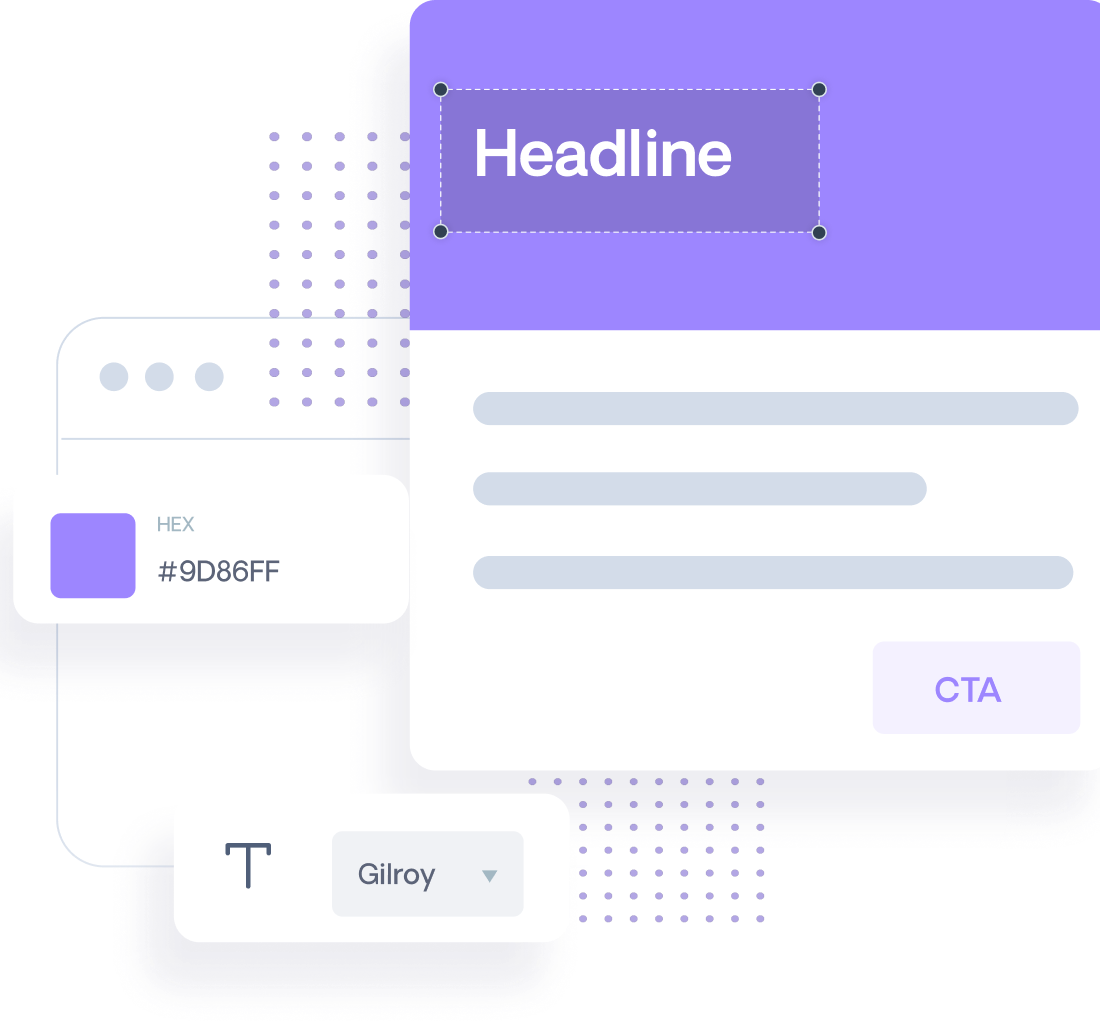 Adjustable Fields
Adjustable fields for your press release headline, first paragraph, main body, company name, contact information (e.g., media contact), boilerplate, dateline, call-to-action (CTA), and any newsworthy and relevant information that you need to include.
Simple Press Release Format
A simple press release format that you can tailor to your specific public relations needs and that's easy to understand by key stakeholders within your company and within the company that you've acquired, regardless of whether you're an enterprise or a small business.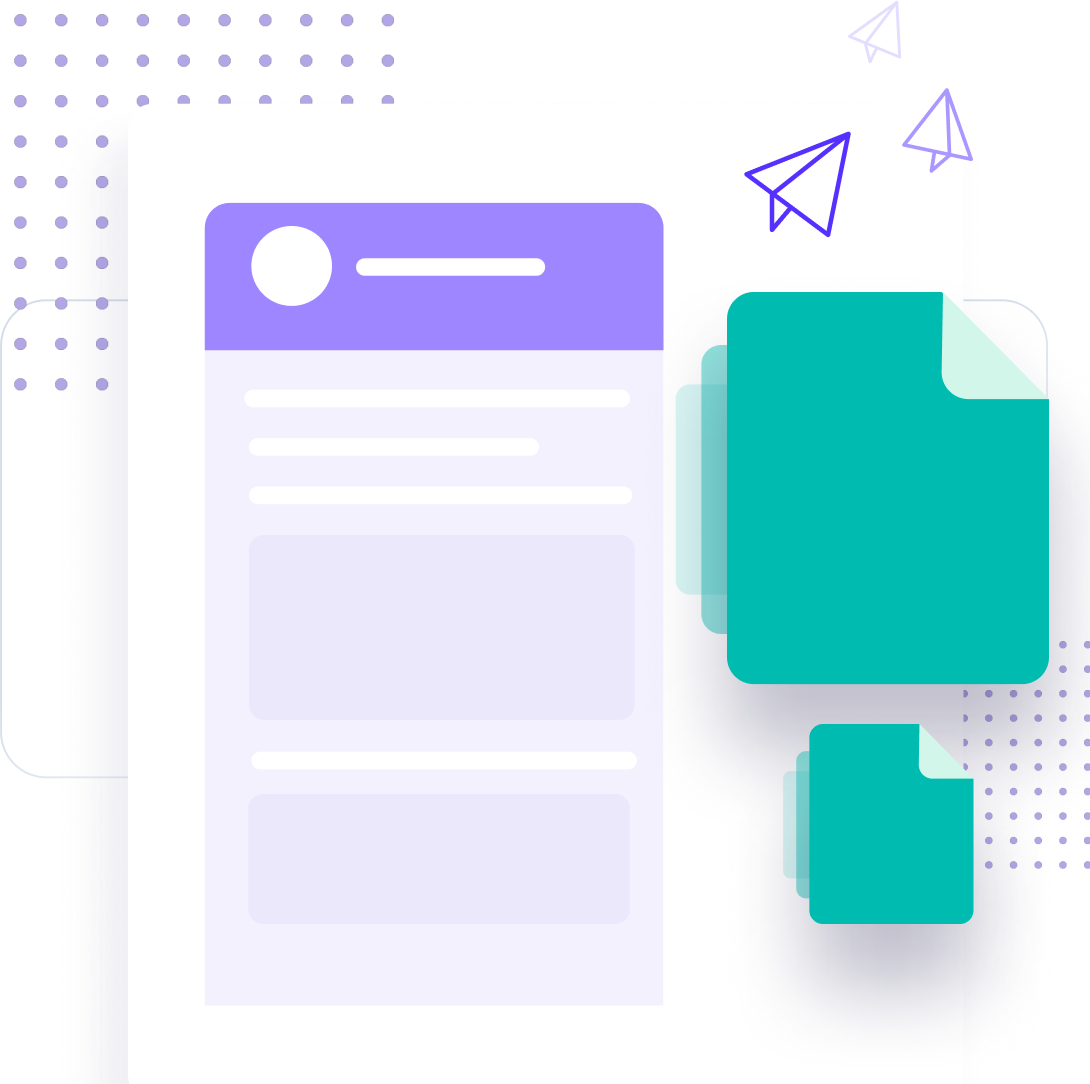 Template for Immediate Release
A template for immediate release and distribution through your company's website, partner websites, social media channels, and any media outlets and influencers that are connected to your business and make a good fit for promoting your exciting company news.
How you can use this template
01
Use it right away to announce the acquisition of a new company or website by your own company.
02
Create a library of press release templates by downloading the rest templates we've created for various occasions and different situations.
03
Get inspiration from successful press release acquisition examples by companies you know already.
Frequently Asked Questions
Q1
Is this similar to a news release or media release?
This template can work primarily as a press release. However, since we're basically talking about news, e.g., the acquisition of a company from another company, that will also be distributed to media outlets, this template can also be used as a way to raise awareness about the acquisition to media outlets or news sites.
Q2
Can I make adjustments to the content of the template?
Of course you can! Don't forget that this is just a template and should be treated as such. This means that you should definitely add your own character and make adjustments as you see fit. Our template includes prominent press release examples to help you get inspired and tailor the message to fit your target audience.
Q3
Are results guaranteed with this press release?
Results are under no circumstances guaranteed. Think of this template as a "step-by-step guide" to writing an acquisition press release that will resonate with your customer base and target audience. After downloading the template, you must do your own work, such as writing a catchy headline, to get the most out of your PR efforts.
Q4
Is this template "SEO-friendly"?
This template isn't intended to generate traffic from search engines like Google. After all, the purpose of a press release isn't to generate traffic organically, rather it's to communicate a message, for example, the launch of a new product, as clearly as possible. You can't expect to get organic traffic using our template.
Q5
Is this template really free?
This template is completely free. No catches or strings attached.
Q6
Why do you ask for my personal information?
We're committed to your privacy. Respona uses the information you provide to us to contact you about our relevant content, products, and services. For more information, check out our Privacy Policy.