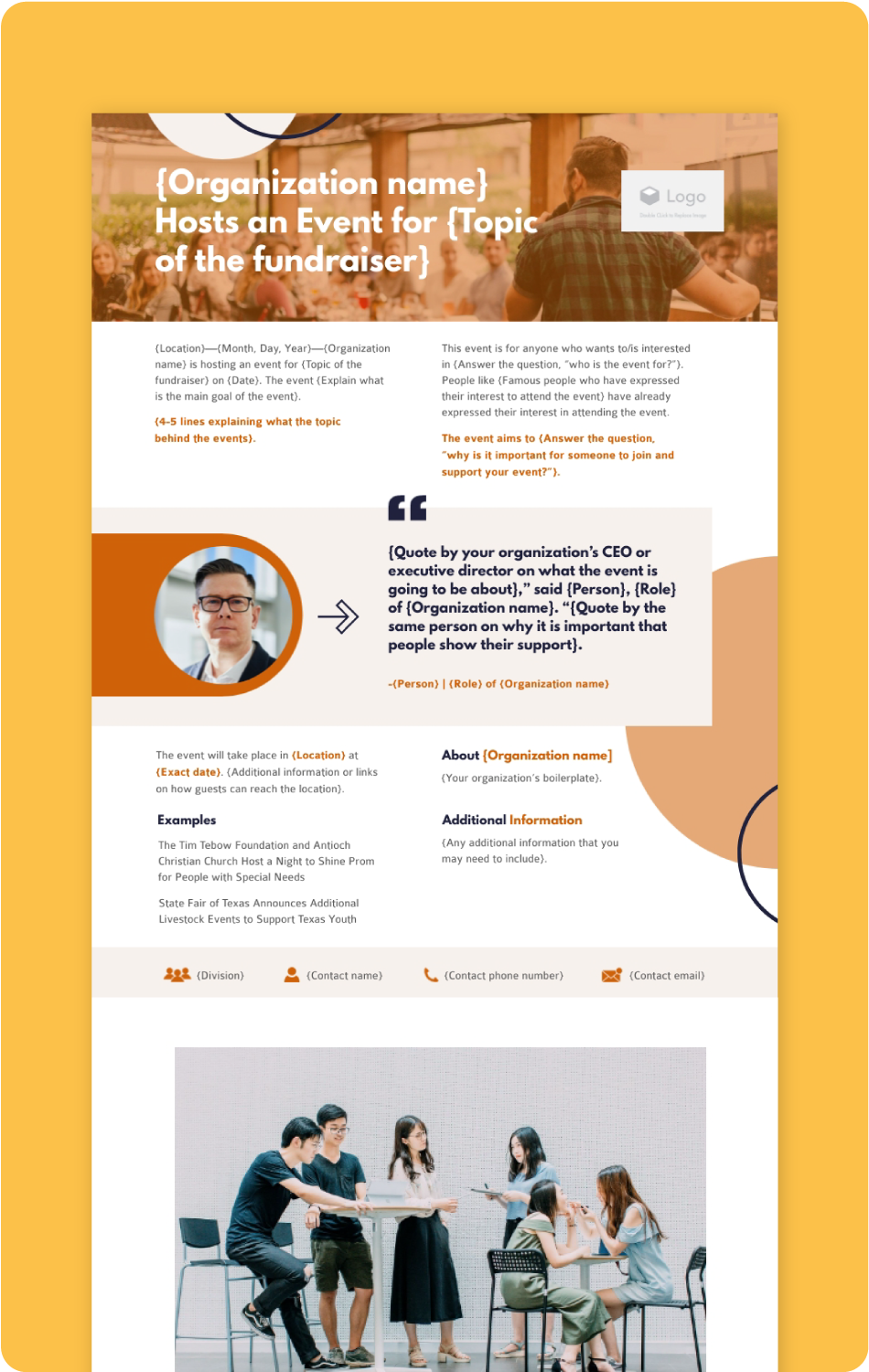 PRESS RELEASE TEMPLATE
Non Profit Press Release Template for Fundraising Events
Announce your non profit's next fundraising event or gala by using our free and adjustable non profit press release template.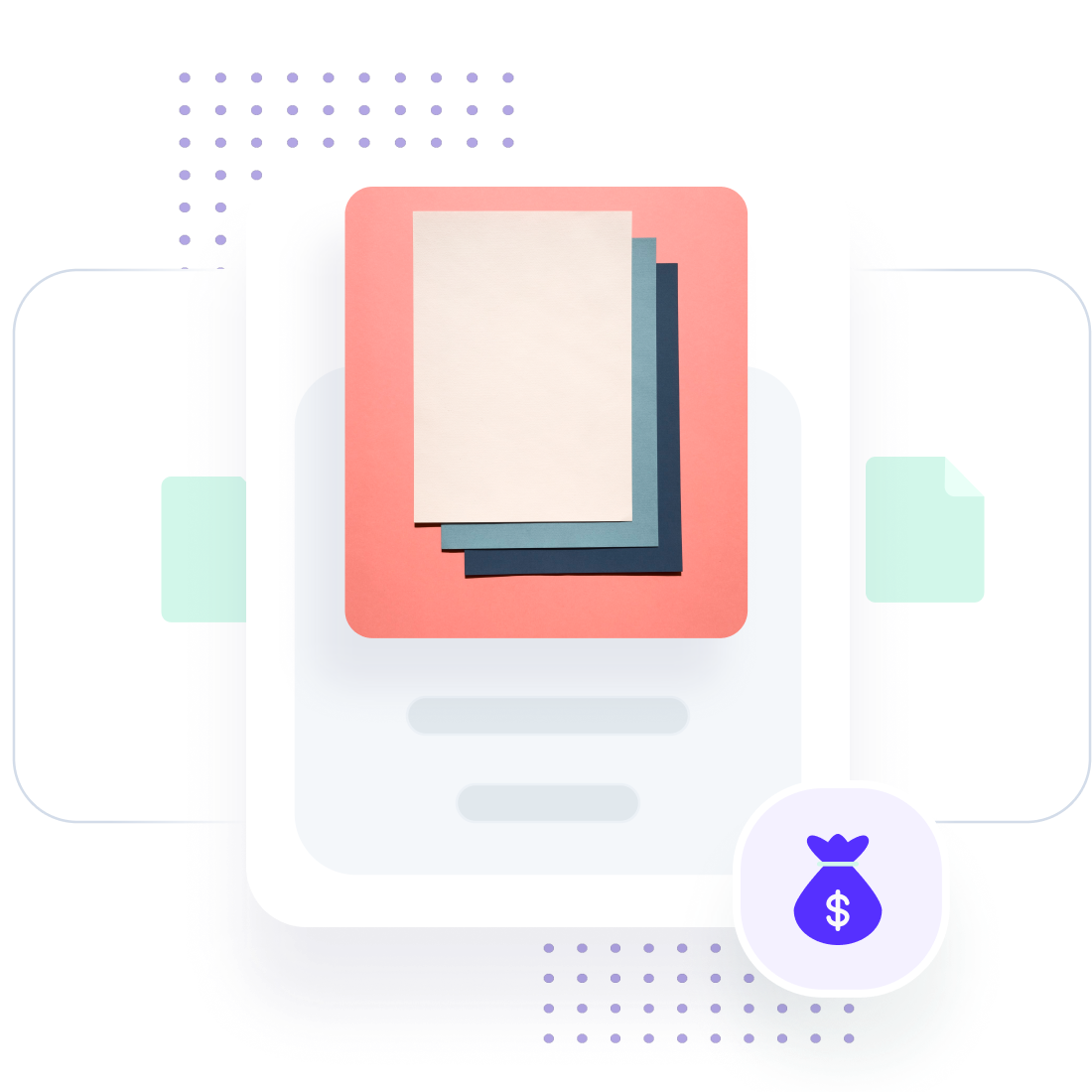 Description
As a nonprofit organization, you have news, statements, and stories that you need to share with your audience. Most importantly, you have fundraising events that you need to promote. Our nonprofit press release template will help you write a great press release for your fundraiser.
The way public relations and public affairs is done for nonprofit organizations has changed radically over the last few years. With our free press release template, you don't need to know how to write a press release; you have it ready-made and all you need to do is fill in the gaps and tailor it to the needs of your organization. Download it and get started today.
Who is this template for?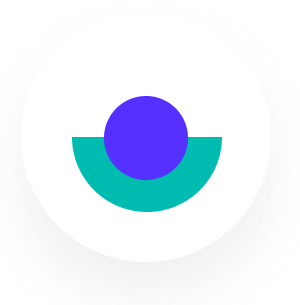 Nonprofit organizations
Nonprofit organizations that want to host a fundraising event or gala and need a press release to promote the gathering.
What you'll find inside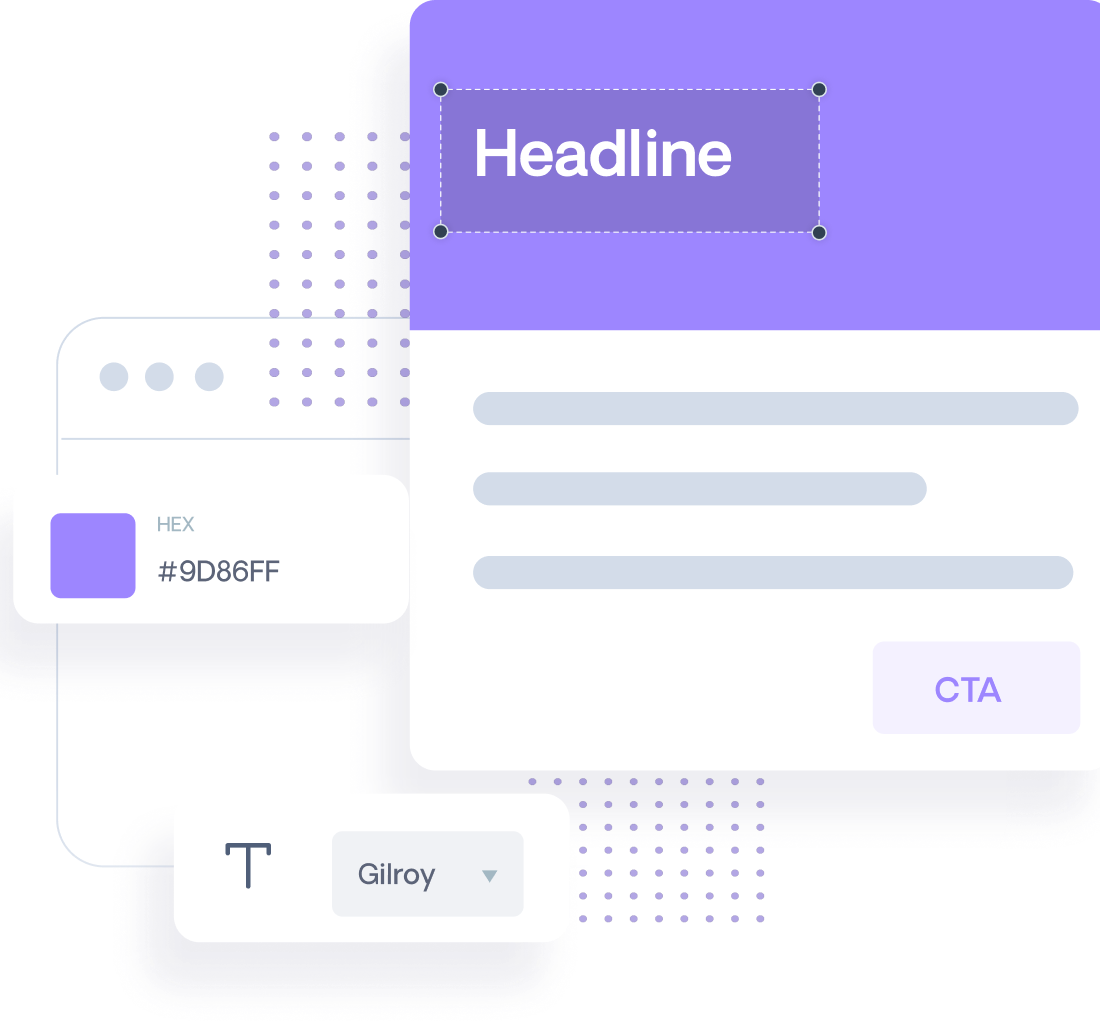 Adjustable Fields
Adjustable fields for your press release date, name of organization, press release headline, first paragraph, main body, company name, company logo, contact information for your media contact such as the contact person's name, cell phone number, office phone number, and email address, the website URL, boilerplate information, organizational info, call-to-action (CTA), and any additional information that you wish to include.
Standard Press Release Format
A standard format for fundraising events with all the basic elements of a nonprofit press release that you can use right away to inform high-profile people, media outlets, businesspeople, politicians, and the general public about your upcoming event.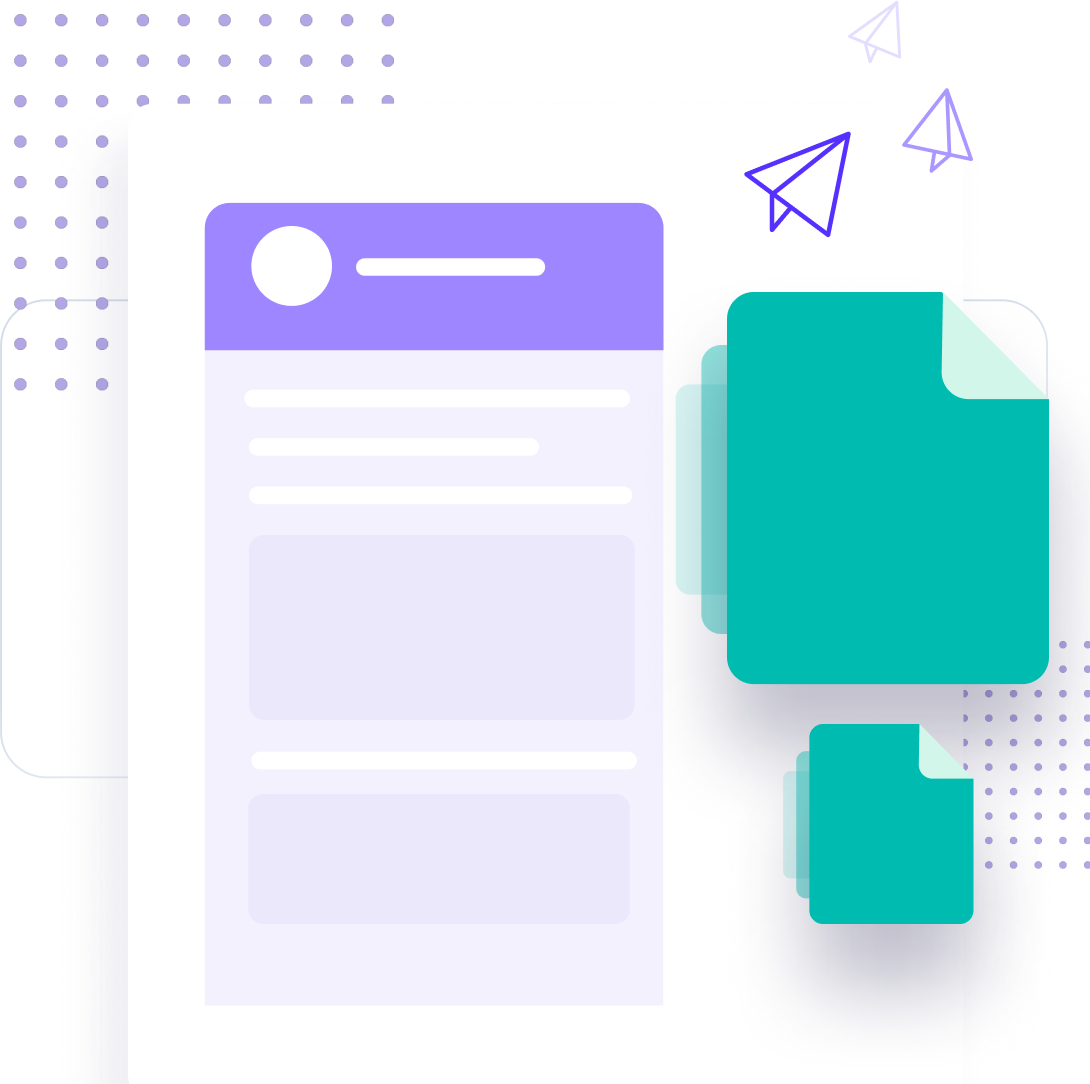 Template for Immediate Release
A template that's available for immediate release and distribution through your company's website, partner and affiliate websites, social media channels, media outlets, niche sites, influencers, and anyone else who could help you spread the word on your upcoming fundraiser.
How you can use this template
01
Use it as PR material to announce your event on your website and other owned media outlets.
02
Distribute it on media outlets with influence in your niche, using PR software like Respona.
03
Use it together with other templates from our library to announce all the important events of your organization.
Frequently Asked Questions
Q1
Will this template make our fundraising event a success?
The success of your event depends on many factors. One of those factors is how effective your promotion efforts are. Writing and publishing a press release is, in many ways, the first step of your promotional efforts. The content of the release is going to set the stage for what is going to follow, is going to set expectations, and make people want to join your event. However, a press release by itself can't make your fundraiser a success.
Q2
Can I promote this press release to media outlets?
In general, everything that you publish on your website that's newsworthy can be promoted to media and news outlets. Your fundraising event is exactly the same. You can, and you have to promote it to as many people as possible, through media outlets, niche sites, social media, and people with influence within your niche.
Q3
Does this template have all the basic elements of a nonprofit press release?
This template comes in a standard format and contains all the information needed for your fundraising event. However, you can edit this sample press release as you see fit and make any adjustments you consider to be relevant so that the messaging and tone are closer to what your target audience expects to see.
Q4
I have other needs for my nonprofit — where can I find more press releases like this one?
We've created an extended library of press and news releases for startups, enterprises, B2B and B2C companies, as well as for artists and sports teams. You can find them all in our library of templates. Choose the ones that you need, download them, and start using them for your organization.
Q5
Is this template really free?
This template is completely free. No catches or strings attached.
Q6
Why do you ask for my personal information?