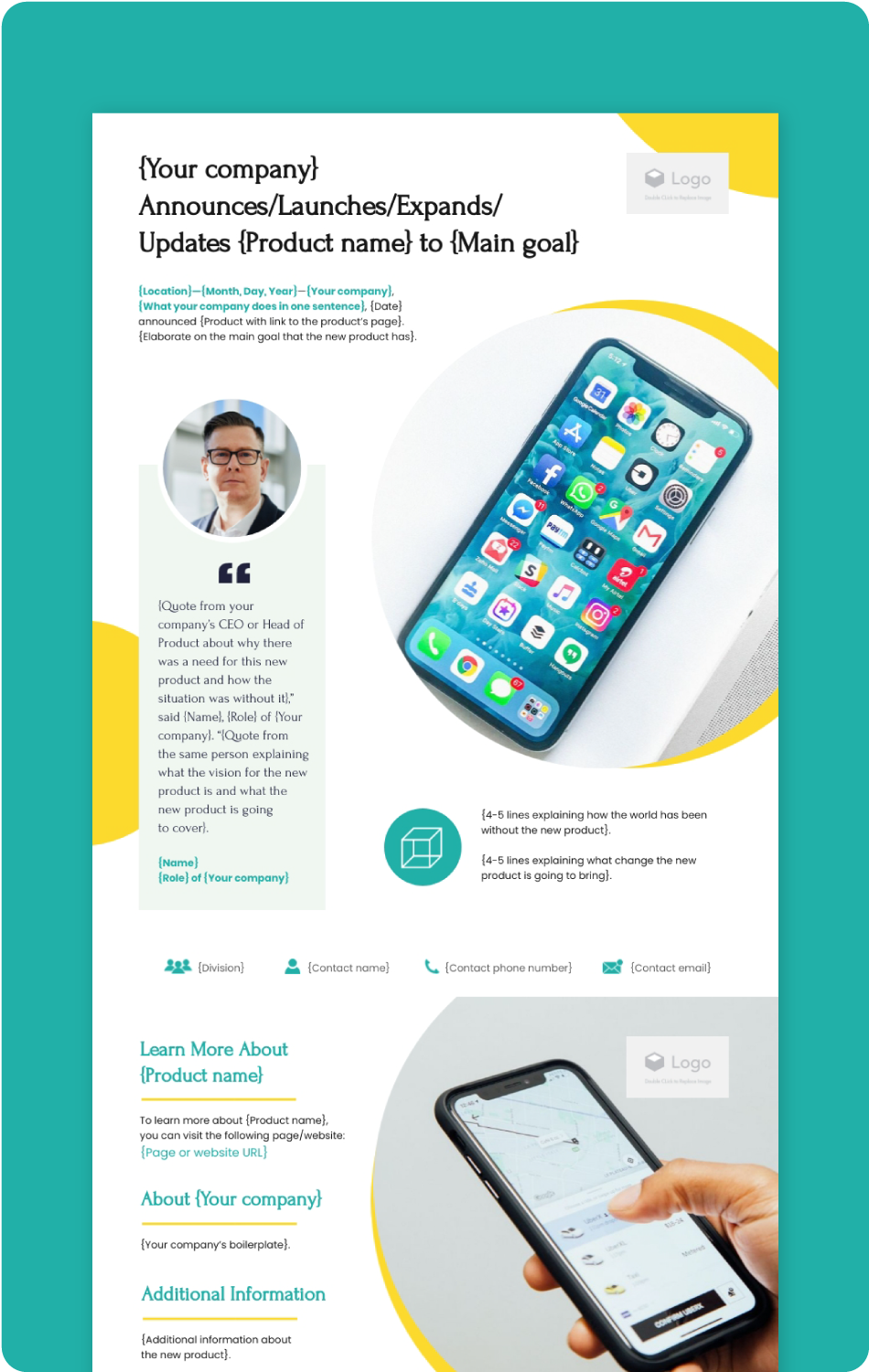 PRESS RELEASE TEMPLATE
Product Launch Press Release Template for Successful Launches
Announce the launch of your new product and get the attention you need by using our free product launch press release template.
Description
Want to launch new products like Elon Musk? Well, we can't help you with that. However, our product launch press release template will help you write an effective press release and take your press release writing to the next level.
Most public relations activity is now done online. Regardless of whether you're a small business or an enterprise, you have to leverage this opportunity and spread the word about your new product so that you get coverage from media and news outlets who are interested in covering your story. Our free press release template will help you do exactly that.
Who is this template for?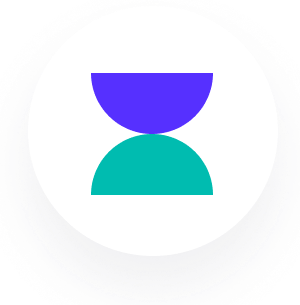 B2B tech companies
B2B tech companies that want to impress their target audience and build up some awareness on their new product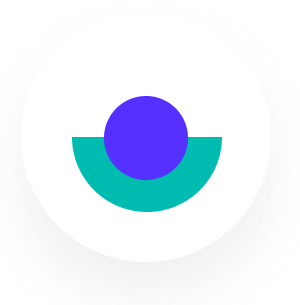 B2C Brands
B2C brands that want to spread the news about a new product or product line that they're launching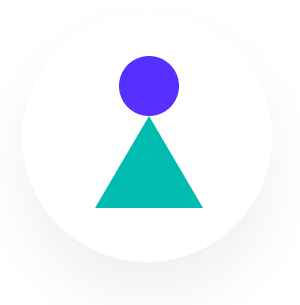 Corporations
Corporations that want a good press release template and press release examples from other successful companies
What you'll find inside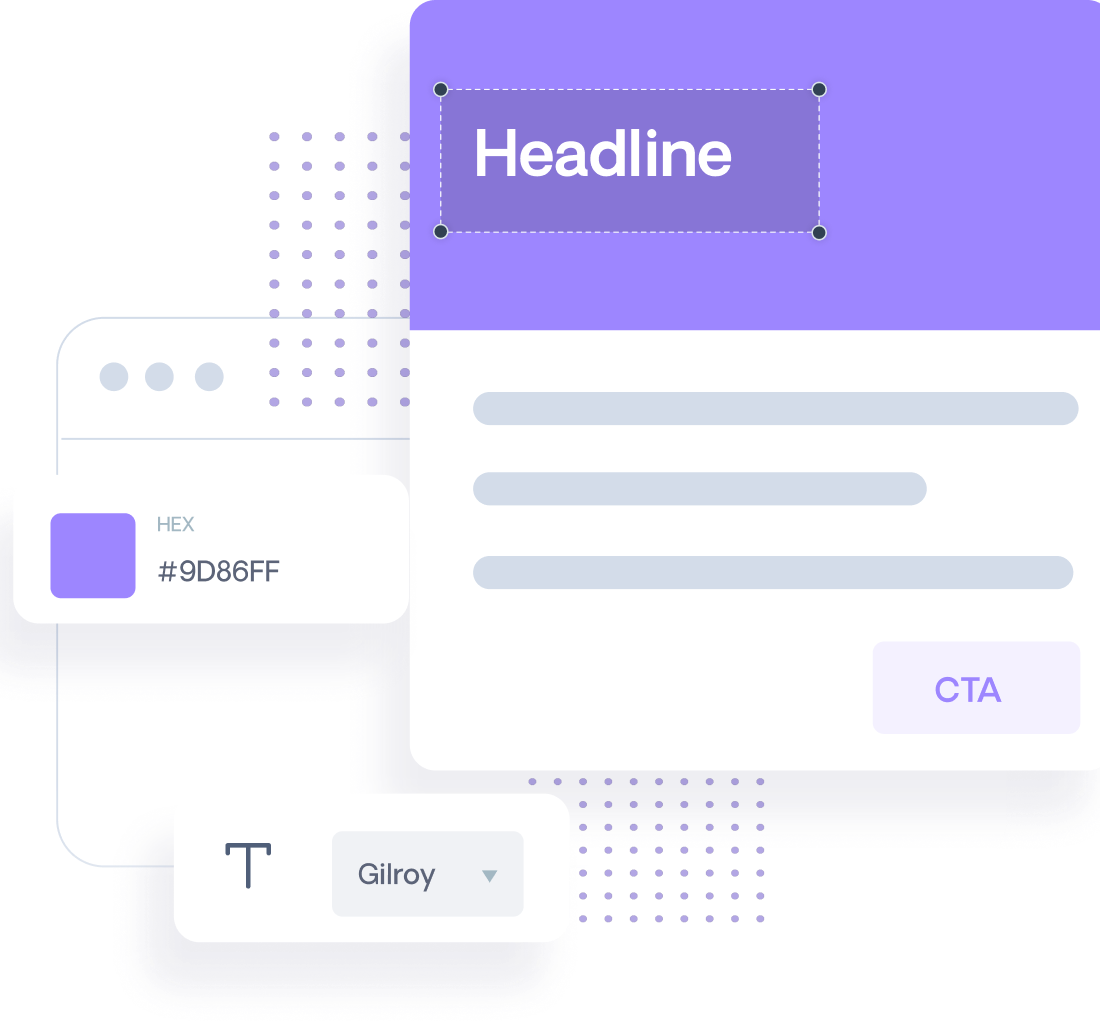 Adjustable Fields
Adjustable fields for your press release date, press release headline, first paragraph, second paragraph, main body, company name, company logo, contact information such as the media contact and phone number, boilerplate, dateline, call-to-action (CTA), and any additional information that you wish to include.
Easy-to-use Press Release Format
An easy-to-use press release format that can work as a step-by-step guide for your press release writing needs to help you announce the launch of your new product with confidence.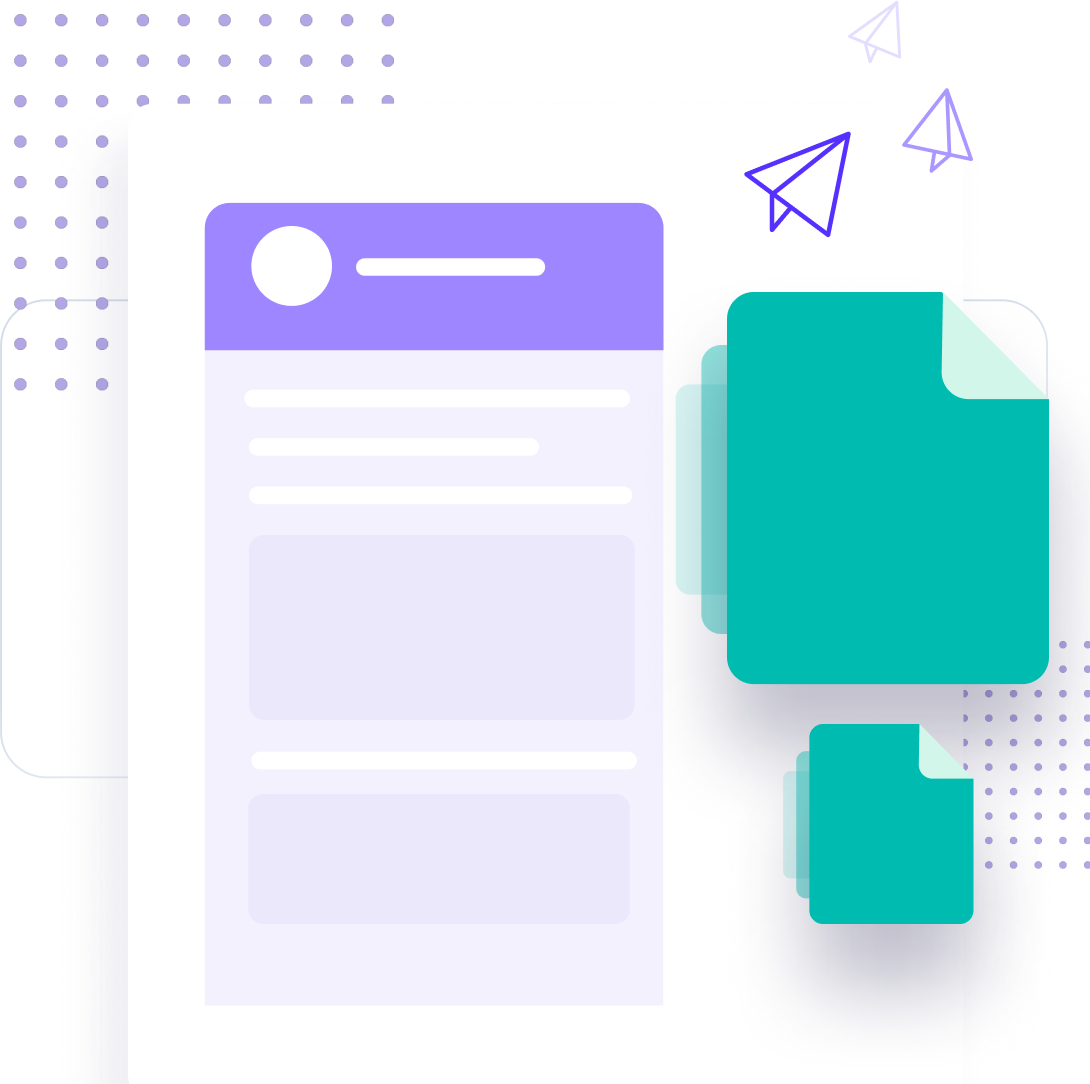 Template for Immediate Release
A great press release template you can use for immediate release as well as examples of other press releases from ultra-successful companies like Apple, Nike, Sony, and more.
How you can use this template
01
Use it to raise awareness and spread the word about your new product like your mobile app or a fresh product line.
02
Get inspiration from the examples that each of our downloadable templates have and learn how to write a great product launch press release.
03
Browse on our website and find other templates that might be useful for you and your business and build your own library of templates.
Frequently Asked Questions
Q1
Can I use this template for my press release distribution efforts?
Of course! Writing and publishing a press release, like when you need a press release for a new hire or an event press release, is just one part of the process. You can also promote and distribute your press release to media and new outlets, bloggers in your niche, influencers, and anyone else you consider to be relevant.
Q2
Are results guaranteed?
Results aren't guaranteed using this template. As noted in the previous question, writing a press release is one thing. You also have to promote it. To do that, you can either use a press release distribution service like PR Newswire or do the distribution by yourself using modern PR software like Respona. Promotion and distribution will help you raise brand awareness, attract backlinks, get social media shares on places like LinkedIn, and get your news story to the right audience.
Q3
Do you have press release templates for other needs I may have?
In our library of press releases, you can find free templates to help you speed up the process of writing press releases, making it easier for you to communicate the message you need to disseminate. If you can't find the template you're looking for, send us an email at [email protected] and we'll consider adding it to our library.
Q4
Is this template "SEO-friendly"?
Even though we know the importance of ranking on Google and other search engines, this template isn't built for that purpose. After all, the reason you're publishing a press release is to get media coverage and attention; not to drive organic traffic back to your website. By the time you'll be driving traffic, the story won't be as newsworthy anymore. Thus, this — or any other of our templates – are not designed to drive organic traffic.
Q5
Is this template really free?
This template is completely free. No catches or strings attached.
Q6
Why do you ask for my personal information?
We're committed to your privacy. Respona uses the information you provide to us to contact you about our relevant content, products, and services. For more information, check out our Privacy Policy.