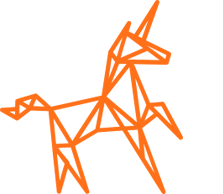 Promotion Resource Group
86 New Referring Domains for Branded Merchandise Agency
800+
Monthly Organic Traffic
Growth Summary
Over the six month period between August 2020 and February 2021, PRG – a branded merchandise B2B company – saw significant increases in their website's backlink profile whilst using Respona. The company earned 86 new backlinks over the period and saw a bump in the website Domain Rating (DR) to 40, up from 3.
These measures have led to a significant increase in traffic to the PRG website. From one organically generated visit per month before starting to use Respona, the website is now receiving over 800 visits per month – a huge increase in website clicks.
About
PRG
PRG is a company that provides branded swag and merchandise for business customers. The company has a range of products that can be given to employees, clients, and consumers for a whole host of purposes such as onboarding and showing appreciation.
Companies can build swag packs for a variety of uses, with a bespoke service alongside an online swag pack builder. PRG works with businesses for one-off events and conferences, regularly engaging with employees and clients, and drip programs to provide swag for birthdays, anniversaries, and milestones.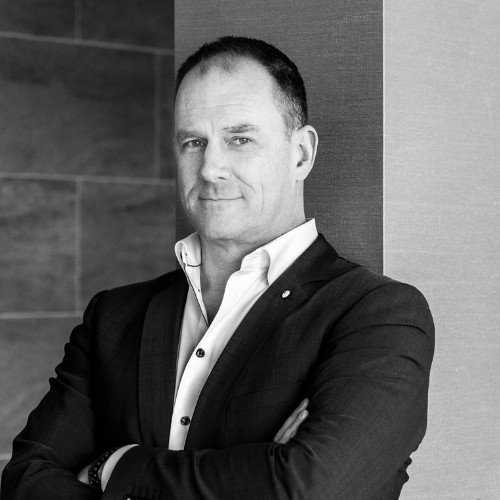 "Watch out Pitchbox and Buzzstream! Respona has taken digital PR research, relevance, and intelligent outreach to the next level with a little genius. The further I dig into this simple but powerful platform, the more I'm amazed and my team appreciates the extra sleep too. My only regret, we didn't start sooner."
Mark Jackson
President
PRG's needs
Volatility breeds creativity in business, and PRG took the situation presented by the COVID-19 pandemic to find new ways to build their customer base. Whilst working on the website content to boost their rankings on the search engine results pages (SERPs), the company wanted to multiply the effects of those efforts. 
Having other high-quality websites link back to your site's content is a proven way to increase your SERP appearances. PRG wanted to make the most out of their search engine optimized (SEO) blog posts by having other websites link to the pages they were creating. 
Along with increasing organic traffic to the website through content and backlinks, PRG wanted to increase their voice within the industry. Finding ways to do this through podcast outreach to get a guest spot were part of the plan, too.
How PRG used Respona
"Respona really struck a chord with me, explaining the value of backlinks," explains Mark Jackson, the President of PRG. The software's value to his company lies in the ability to get into the right inbox of the people they want to reach out to to build the site's backlinks. 
Every month, a new campaign is initiated using Respona, with multiple campaigns on the go at any one time. Once the conversation has started with a contact, the conversation continues by email. 
How does Respona help campaigns evolve? "The analytics help you choose what approaches are working best and which are not getting the opens and responses you want, so it's time to tweak and change approach," notes Mark. 
Over the six months Respona has been getting used, they've been able to improve the way they work with it. The ability to really refine search terms and use advanced functions has seen better results during the time they've been using it. 
"Finding the right contacts and building a conversation, and maintaining that collaborative relationship," are the reasons PRG really appreciates the email outreach system, according to Mark. Plans are afoot to start using other features of the software, too, such as podcast outreach.
Campaign Results
PRG's campaigns that they ran through Respona had great results.
Let's take a look at some of the successes that were achieved between August 2020 and February 2021.
Total Emails Delivered
2,909
Total Emails Opened
1,654
86 New Referring Domains for Branded Merchandise Agency
Following the hard and rewarding work from the email outreach campaigns, PRG has got some strong wins in the bag. Here are the three most important ones.
METRIC A
Referring domains growth in one year
via

Ahrefs

The first metric is the growth in referring domains.

As of August 2020 the PRG website had 34 referring domains. Following a strong backlinking campaign, as of February 2021 the website had 120 referring domains – an increase of 86 links back to their site.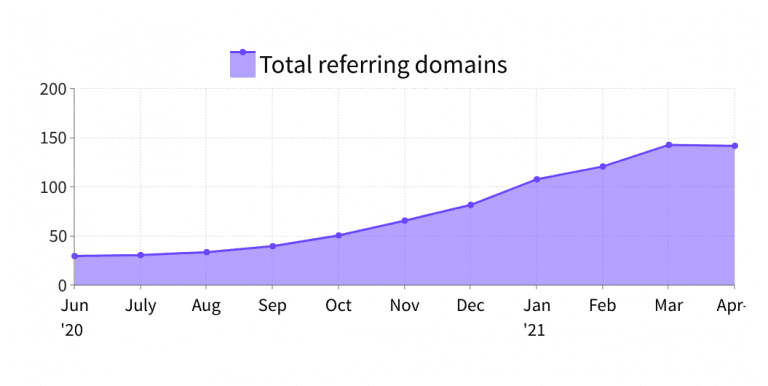 METRIC B
Domain rating growth in one year
via

Ahrefs

Linked to the increase in referring domains, PRG's site saw their DR grow from 3 up to to 40.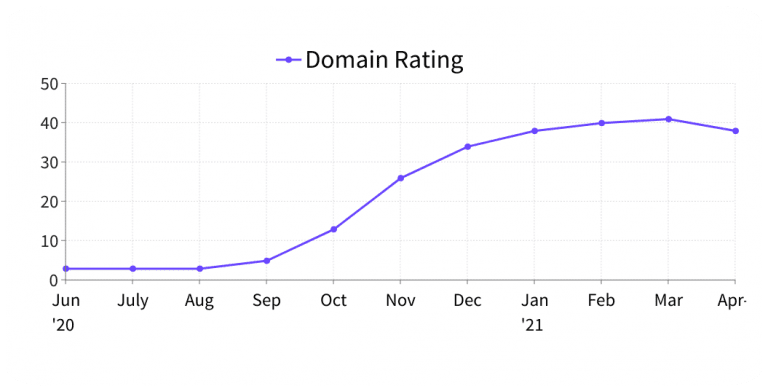 METRIC C
Organic traffic growth
via

Ahrefs

Before using Respona to build backlinks to their fresh content, PRG was receiving one organic – not driven from advertising – click each month. 

In the eight months from August 2020, that has rapidly increased to 830 visitors (according to Ahrefs) finding and clicking on the website from search results.