Are your blogger outreach efforts being bogged down by manual tasks and low reply rates?
It's time to cut the "manual" out of manual outreach. Respona is the best blogger outreach software that uses automation to scale your campaigns and get you more replies.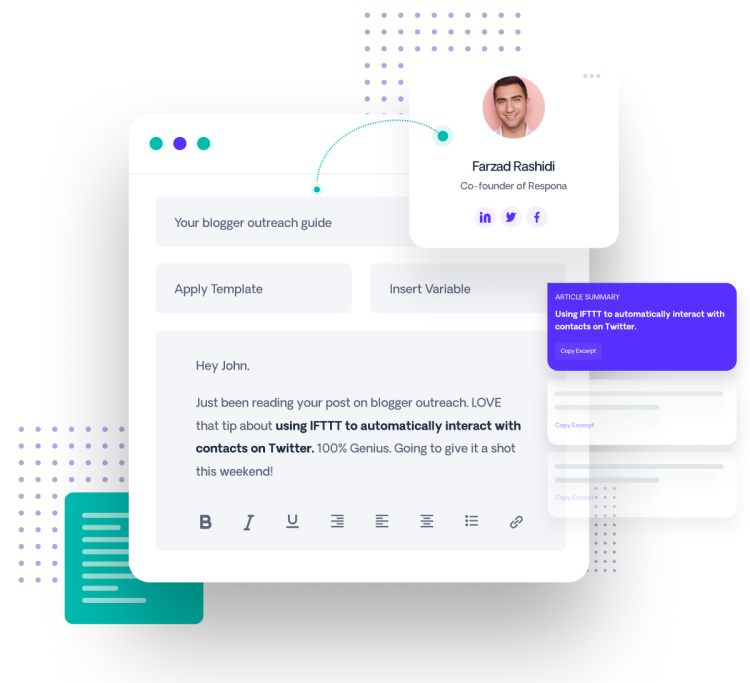 You know blogger outreach isn't just all prospecting and spamming, right?
The tool you use to find content is a burden.
It's one of two things. You're either stuck using a content database that won't provide fresh results or you're paying an arm and a leg for a limited amount of opportunities.
Even sifting through the search engine results page for the right opportunities takes ages. Ads are everywhere, not every result is a blog post, and by page 10 your eyes are glazed over.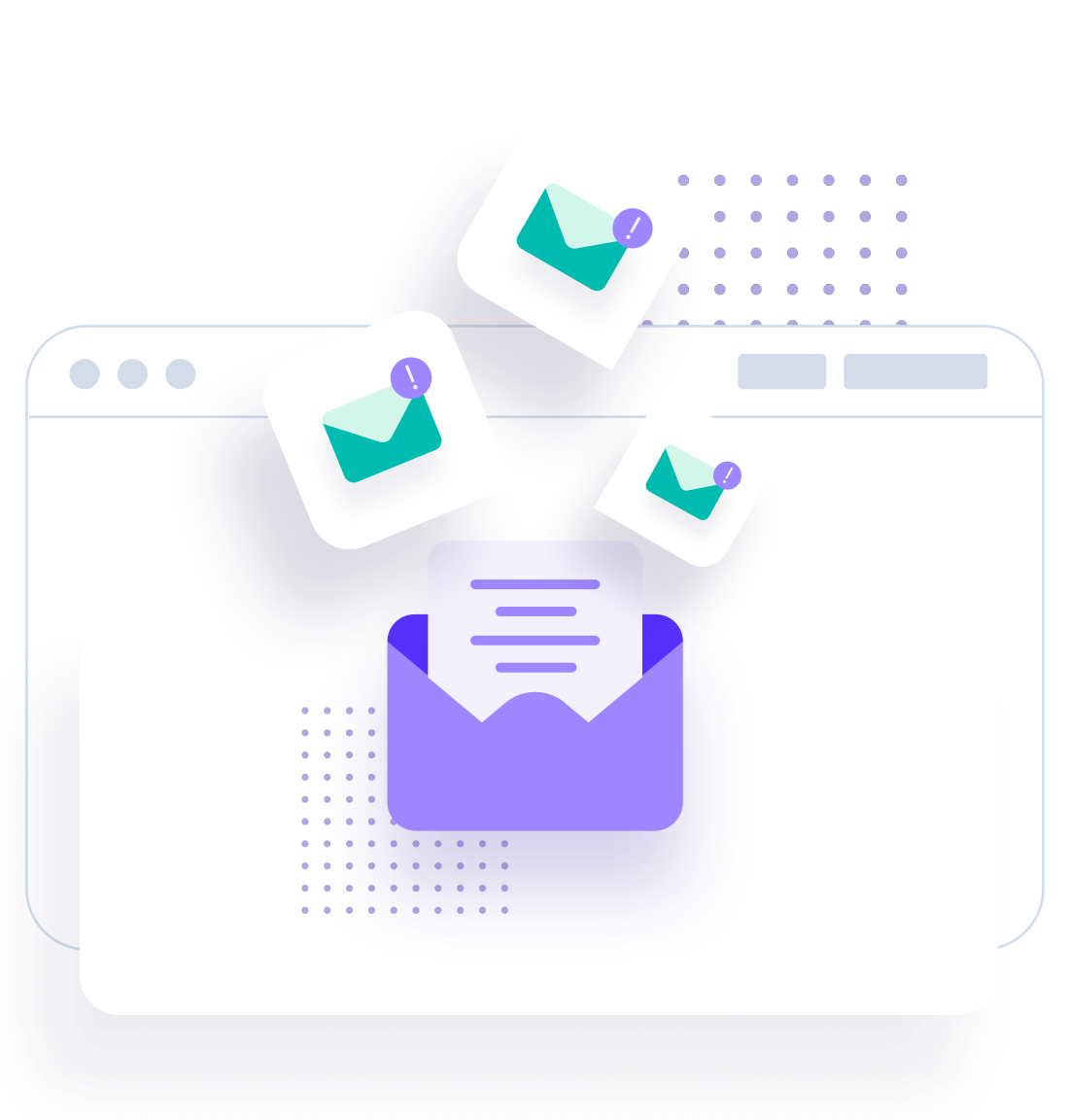 Bloggers spot spam from a mile away.
Using unpersonalized emails combined with an expensive mass outreach tool will leave you with minimal replies.
Blasting mass email campaigns for low-quality links won't get you to the top of the search engine results pages (SERPs).
Reach Out To Bloggers
The Right Way with Respona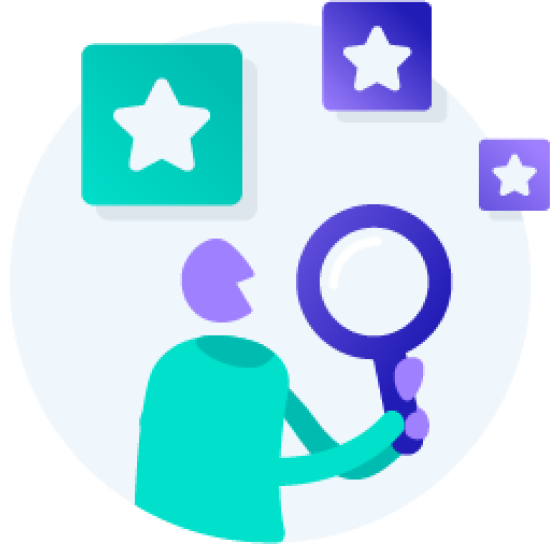 Increase your site traffic with brand mentions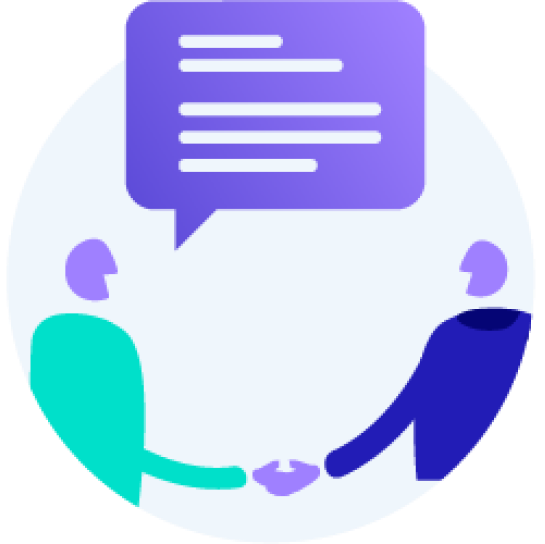 Build relationships for future opportunities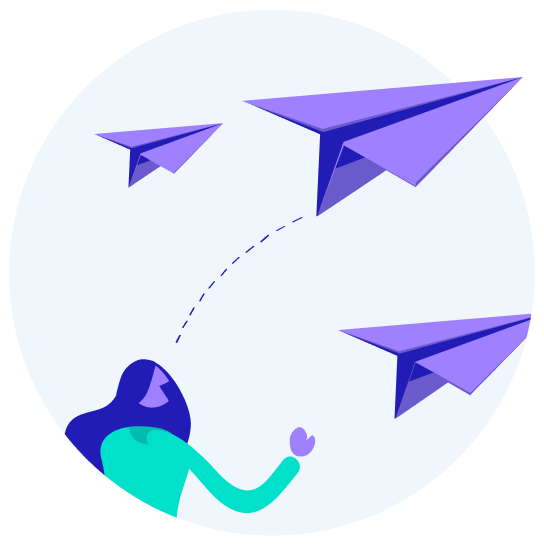 Earn high-quality backlinks to improve your search rankings
Start optimizing your blogger outreach strategy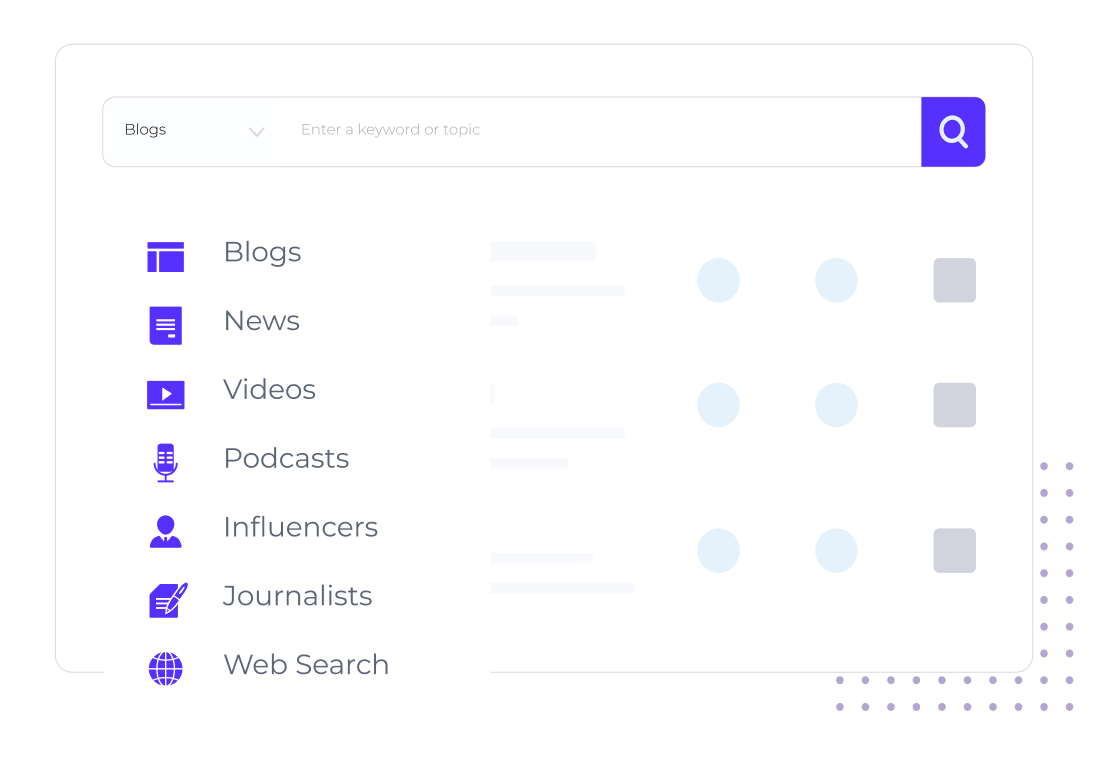 Step 1
Pinpoint the best blogs
for your topic
Use Respona's search engine to find opportunities from a variety of sources including the latest blog articles, news posts, podcast opportunities, and a database of over 400M influencers and professionals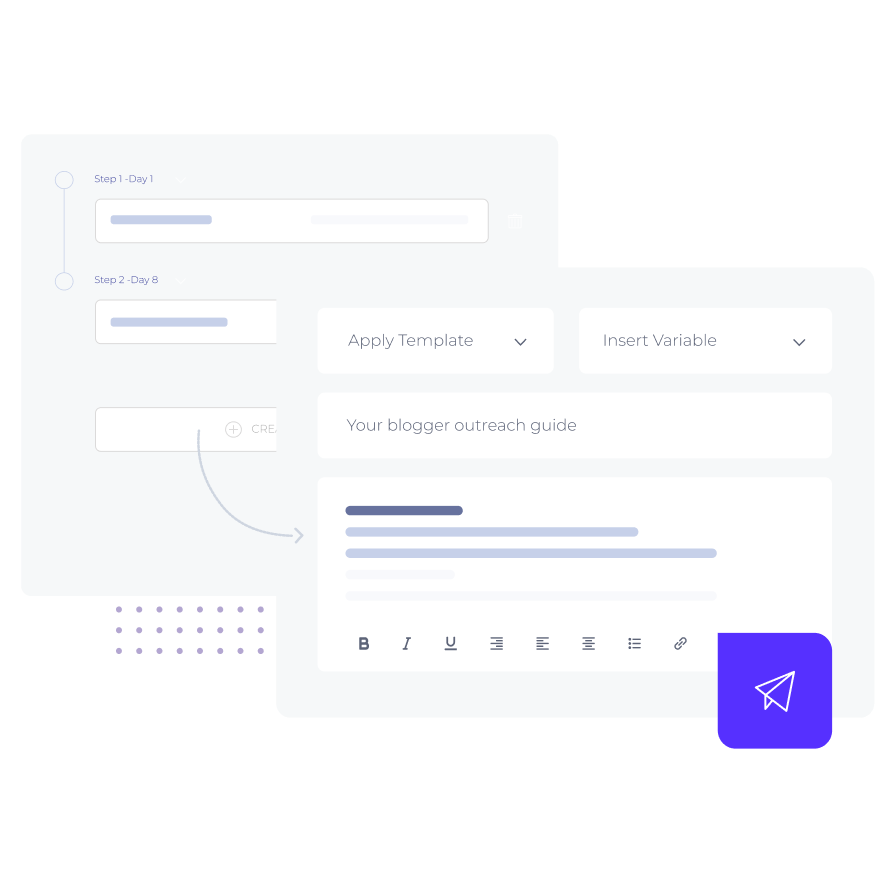 Step 2
Build Your Automated
Email Sequence
Craft your email template using variables and automated follow-ups for the ultimate blogger outreach sequence. Not sure about your template? Use the email analysis tool to optimize your message.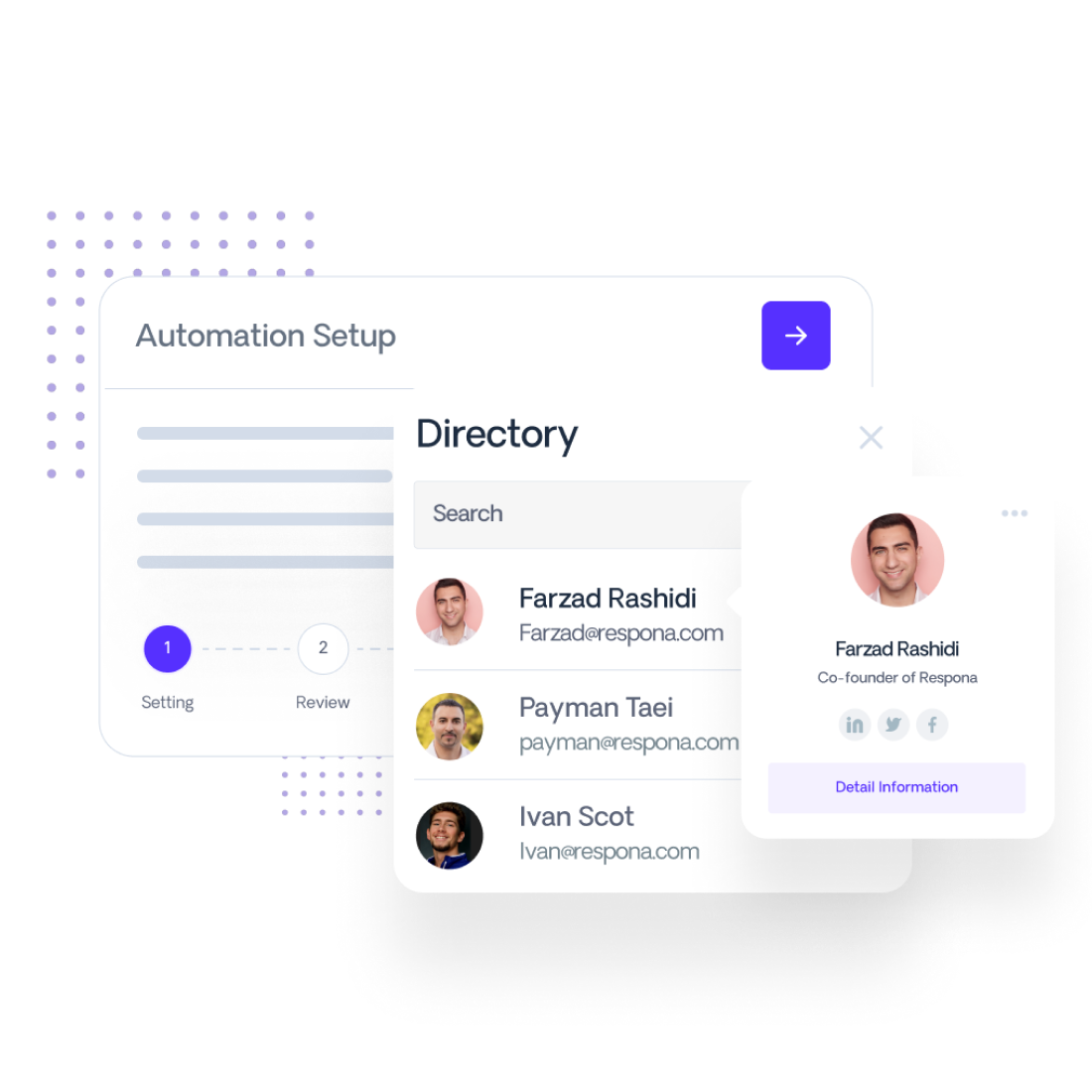 Step 3
Find the right people,
on auto-pilot
No need for any manual research here! Answer a few questions to set up Respona's campaign contact automation and just let it run. With the help of AI, all the data mining is done for you to find and verify direct email addresses for your opportunities.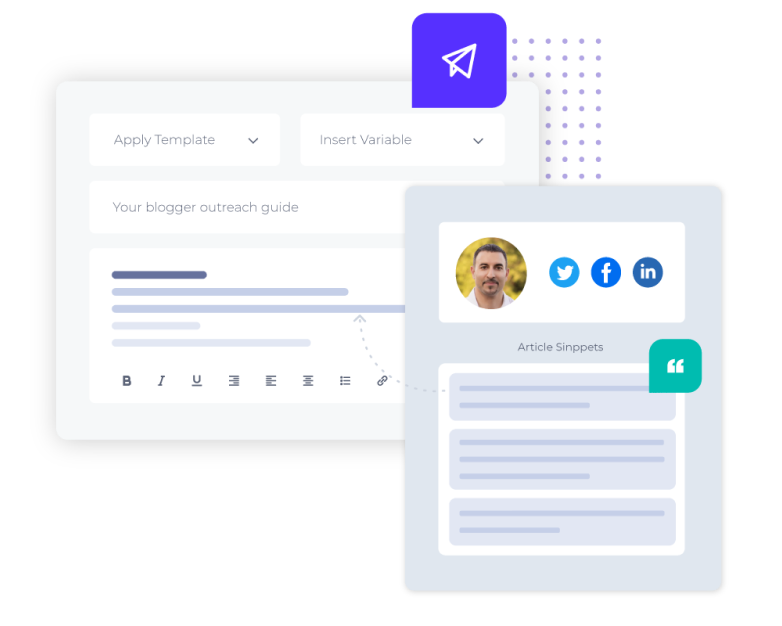 Step 4
Swiftly personalize
each pitch
Put the finishing touches on your emails and bring your campaign to life. If you need some help personalizing, Respona's got you covered. Include one of the AI-scraped summary snippets that have been brought in straight from the content.
Want to personalize even further? Help your recipients put a face to the message by connecting through other channels like LinkedIn and any other social media profiles Respona has found for you.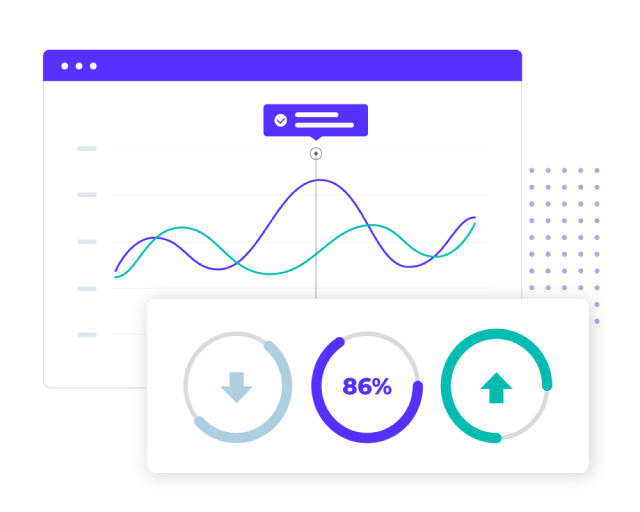 Step 5
Let Respona
go to work
Once launched, you have the power to manage and track campaigns all inside of Respona. Deliverability, open, response, and bounce metrics are all available so you can keep tabs on every message sent.
Worried about reaching out to the same person twice? It's covered. Respona offers smart safety checkpoints to make sure you don't accidentally include the same person in multiple campaigns.
1000+ companies have 
switched to Respona
Nick Malekos
Marketing Manager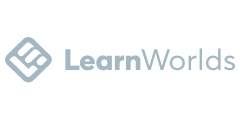 Neal Schaffer
CEO, Speaker, and Author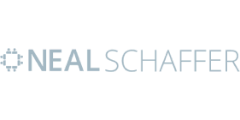 Adam Enfroy
AdamEnfroy.com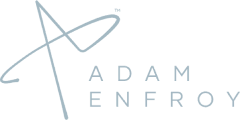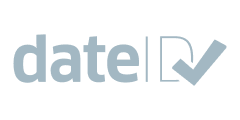 Adam Stewart
Digital Marketing Specialist


Ema Fajnorova
Public Relations Associate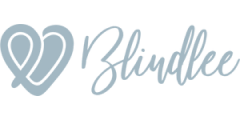 Manana Papiashvili
Head of Growth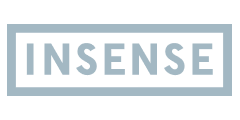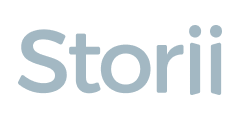 Brad Gerlach
Partner/VP Operations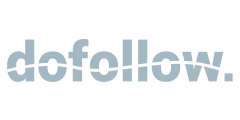 Anna Kocsis
Head of Marketing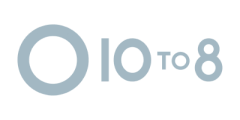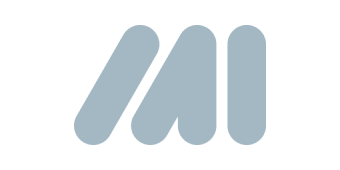 Georgios Chasiotis
Managing Director

Frequently Asked Questions
Q1
How is Respona different from other blogger outreach tools like Ninja Outreach or Pitchbox?
Respona has a unique way of creating blogger outreach campaigns because it focuses more on creating campaigns around content rather than people. Pitchbox and Ninja Outreach are great for reaching out to lists of people, but Respona starts campaigns with identifying content and influencer opportunities before finding contacts to reach out to.
Q2
Can Respona help me find influencers and other bloggers in specific niches?
Yes. Respona's search engine offers "Influencer" and "Trending Content" sources that are powered by Buzzsumo data. This way users have the option to find relevant influencers and bloggers based on keywords they put into the search bar.
Q3
Is this a cold email tool for sales?
Even though the structure of the campaign creation process in Respona is mainly meant for link building and public relations, some of our users also use the same process to reach out to their sales prospects.
Q4
Are there email templates included in the tool?
Yes. When creating a sequence, Respona offers templates for various outreach strategies. Although, it is highly recommended to adjust and personalize the sample templates to fit the individual needs of the user. If you are looking for a little extra inspiration, try these examples.
Q5
Can I use this to pitch guest posts to popular websites?
Yes. Guest posts are a great way to incentivize a blogger to collaborate with you. Offering to provide content in exchange for a backlink or two helps build a mutualistic relationship between you and the recipient. Respona offers sample templates for guest posting in the sequence creation step. You can check out exactly how to make a guest post outreach campaign here.
Q6
Will this tool help me with prospecting (e.g., finding contact information for my prospects)?
Yes. In the third step of the campaign creation process, you can set up an automation or look up contact information manually. Respona will provide direct email addresses, LinkedIn profiles, and any other publicly available social media profiles for a contact. Every time a contact is found, Respona will deduct one credit from your balance unless the contact information can be directly found on the URL page.