Finally add some warmth to your cold email strategy.
Import or find opportunities, craft the perfect pitch, and automate any leftover prospecting before personalizing your cold emails.
Increase the number of replies
to your cold emails, in 5 easy steps
Step 1
Add your target opportunities
Import a list of outreach targets or use the live search-engine to get your cold email campaign started. Even with just a list of URLs, Respona will help to find authors and other info to fill in variables for your pitch.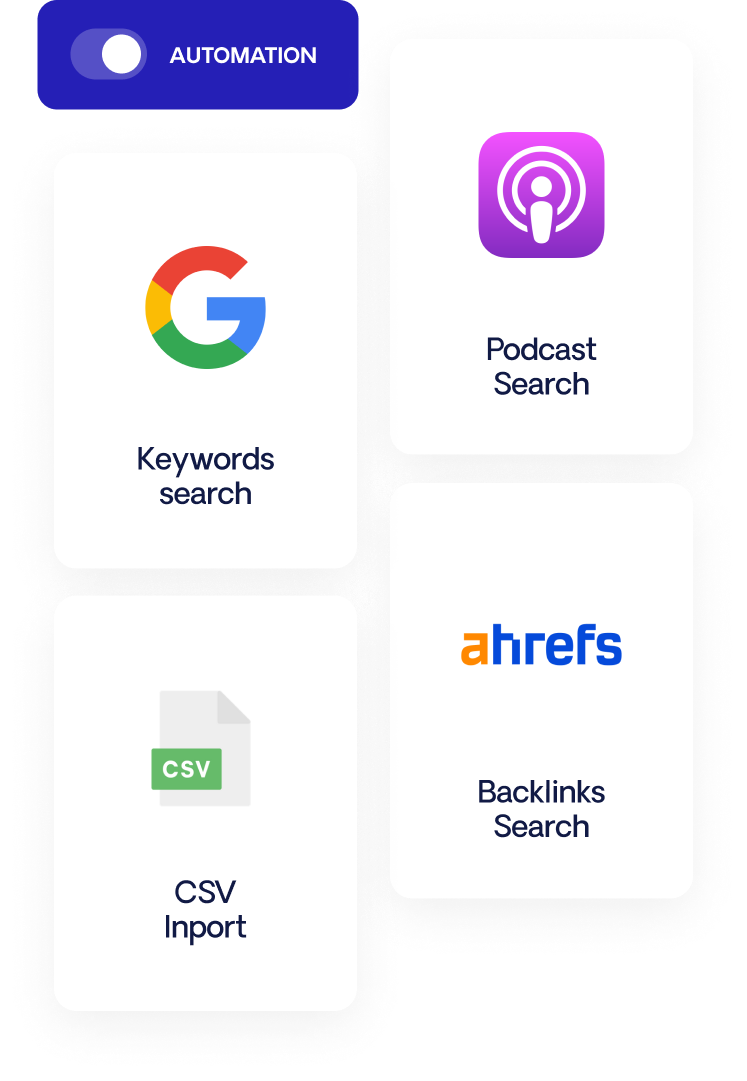 Step 2
Customize a cold drip sequence
Custom variables and automated follow ups will come in handy to make sure pitches are timely and catered to your recipients.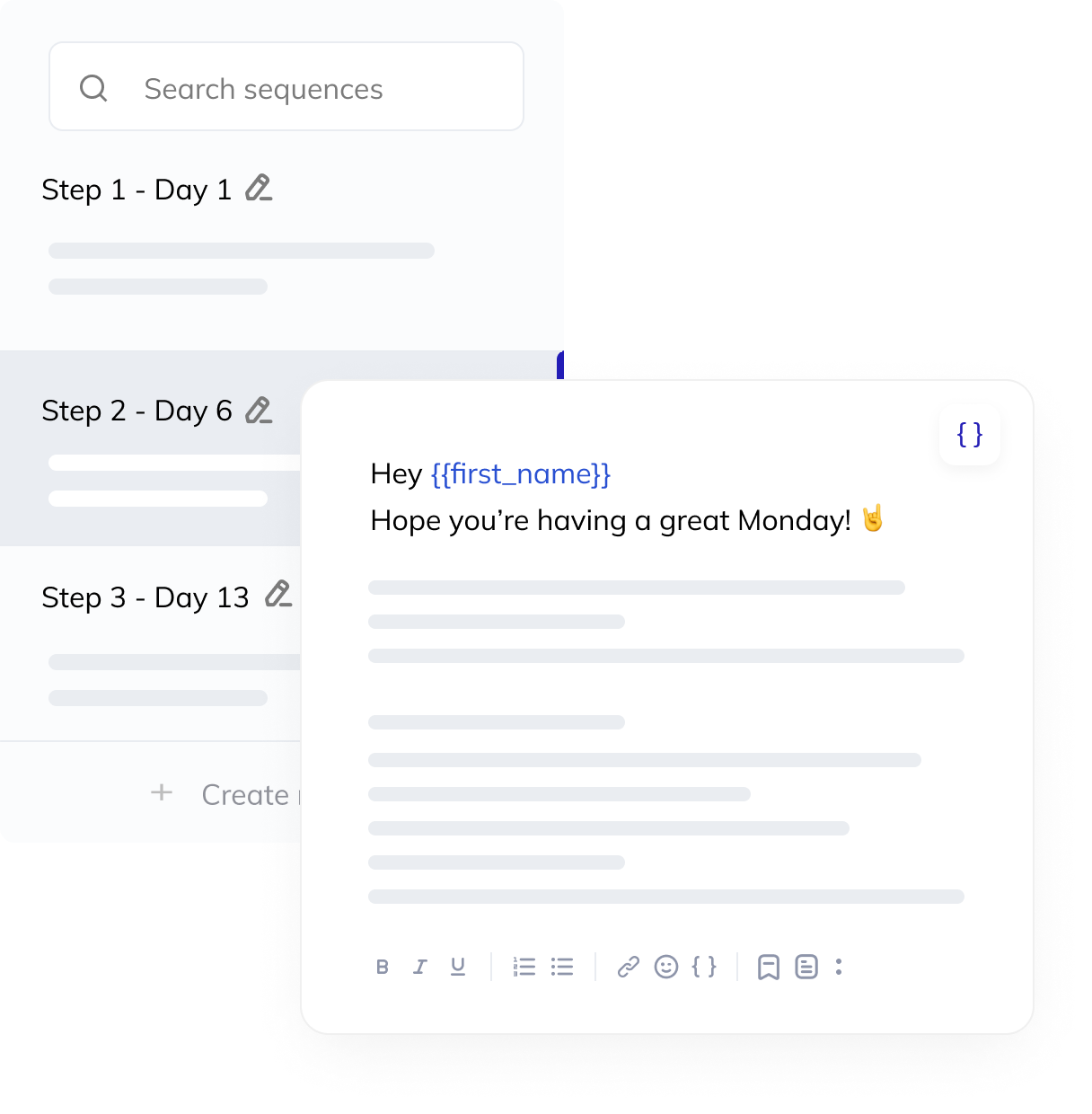 Step 3
Simplify prospecting with automation
If you're missing any contacts for opportunities, choose one of the contact automations to gain access to verified emails and social media accounts for over 450 million professionals.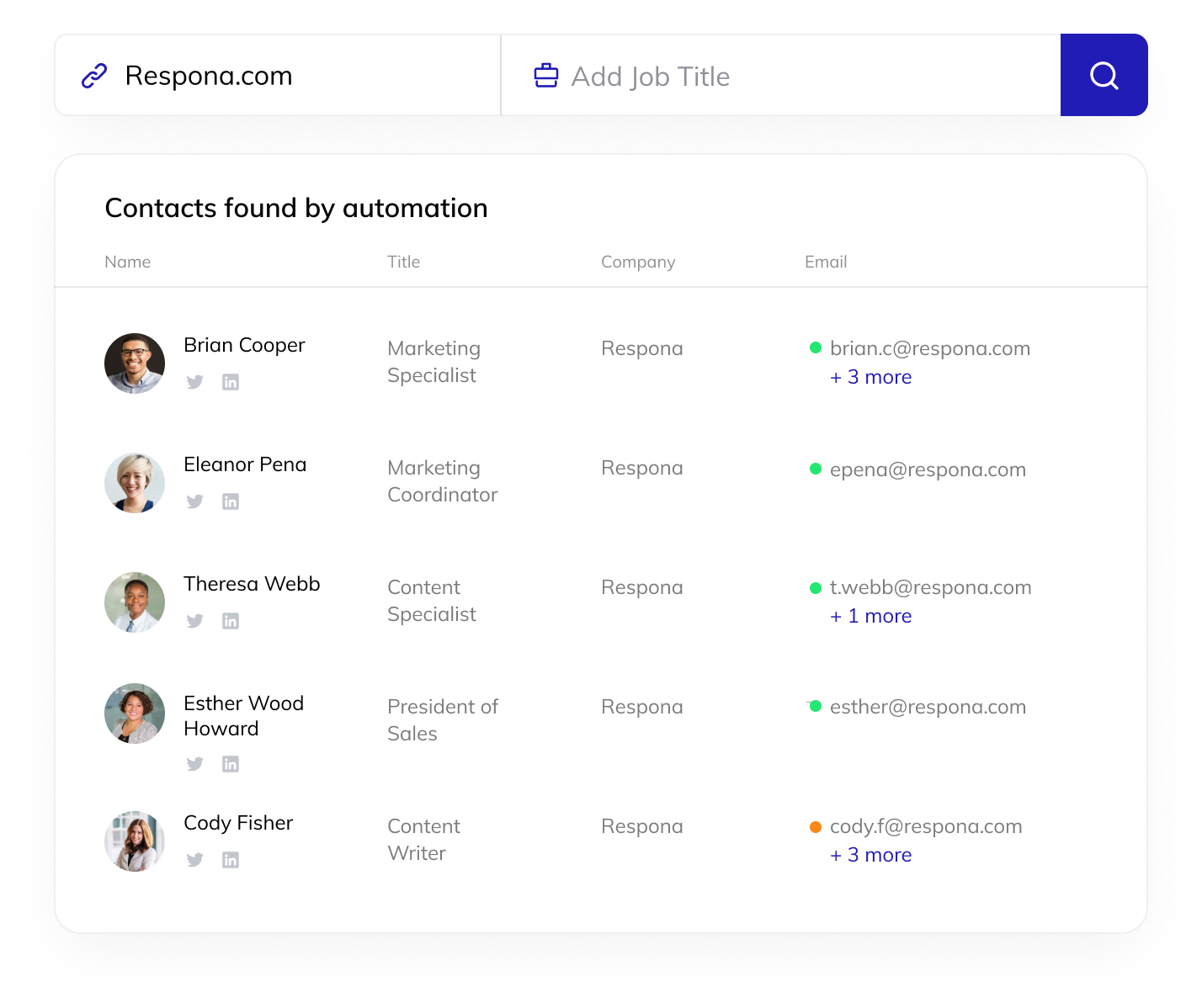 Step 4
Receive a warm welcome with personalization
Warm up leads before they receive your message with connections on social media and use AI personalization snippets to stand out even further.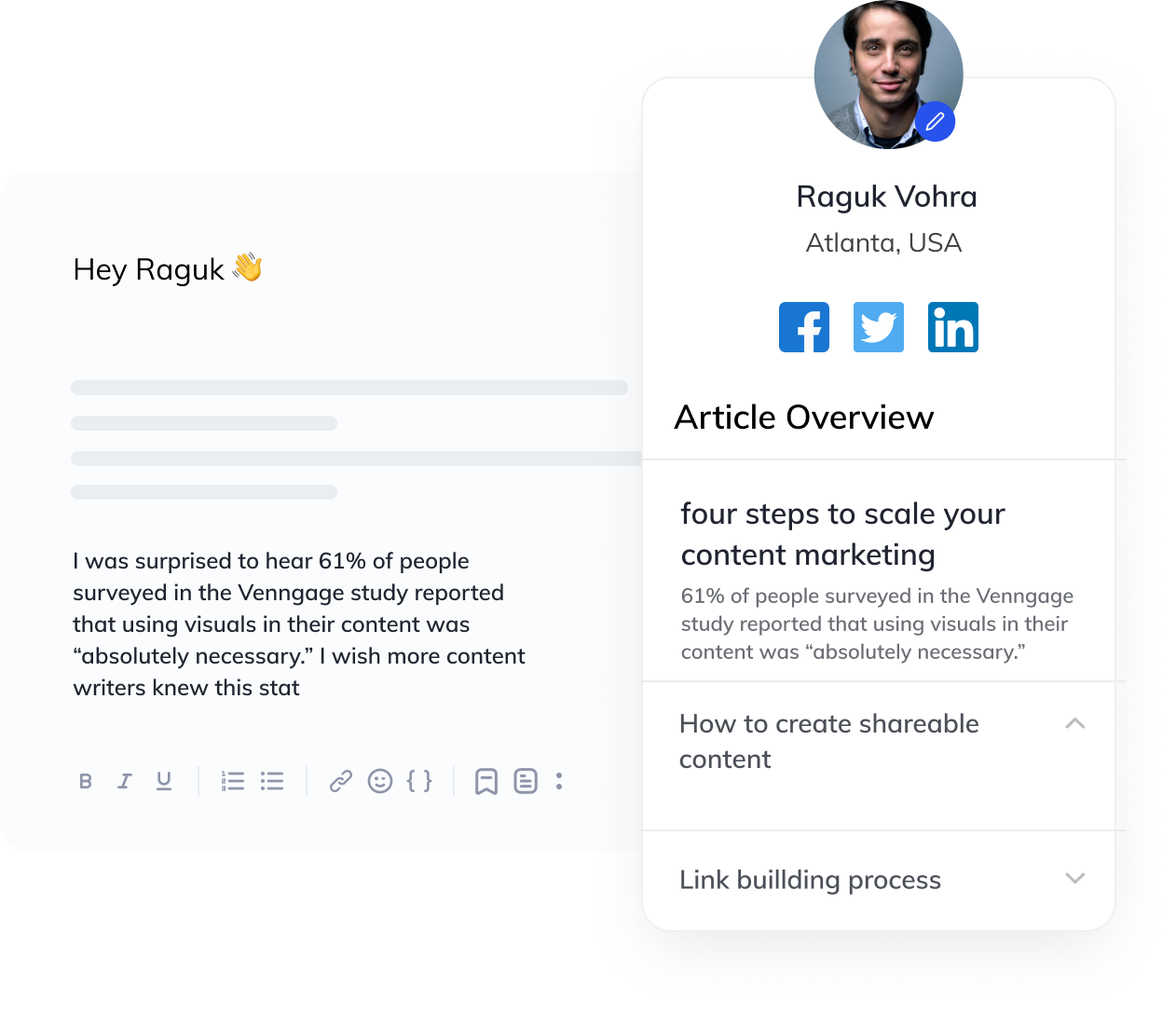 Step 5
Let Respona handle the rest.
Once you launch, Respona will start sending cold emails on your behalf. Don't worry about follow ups, we got it :) Just manage any replies directly from your own inbox and track your campaigns from the Insights tab.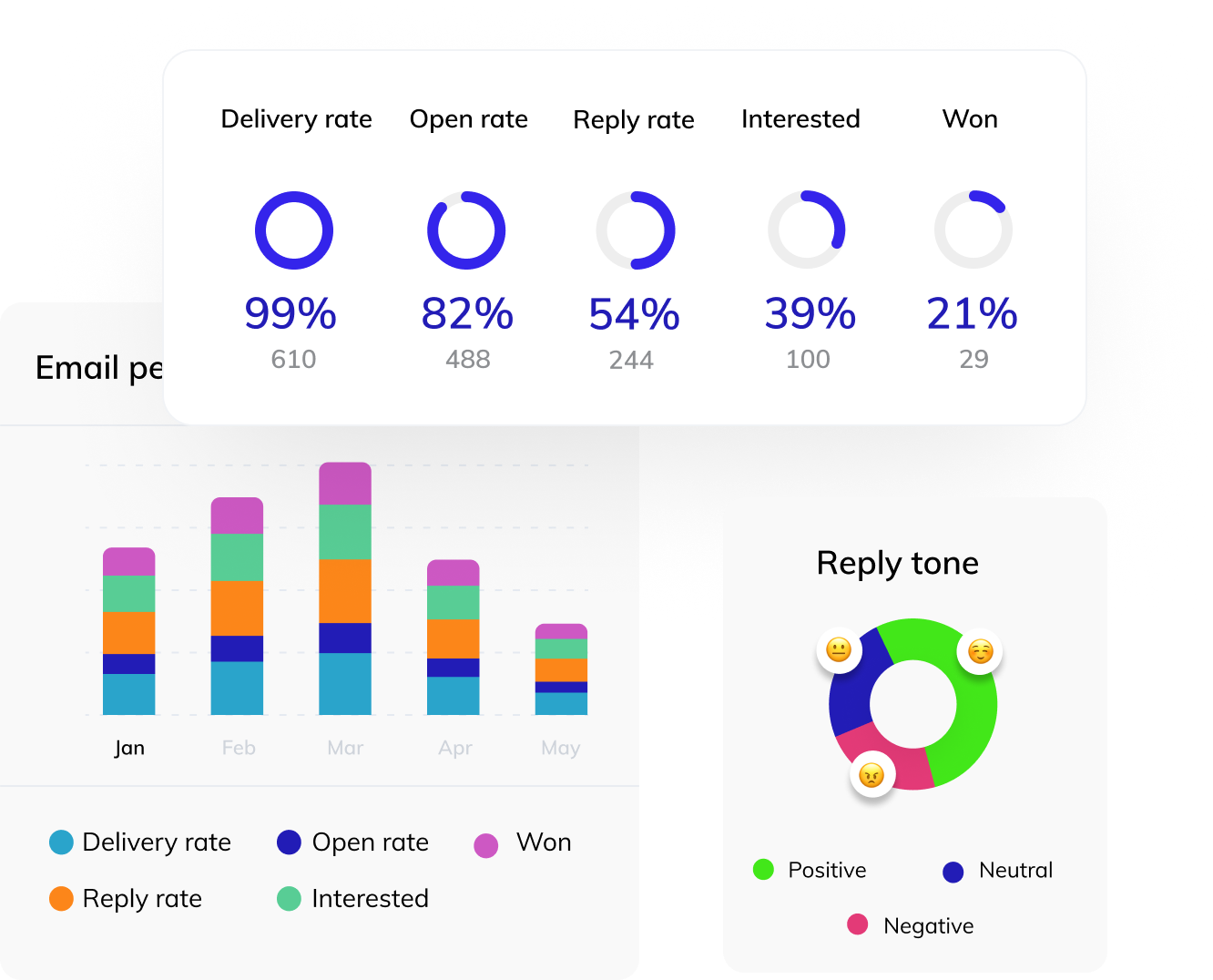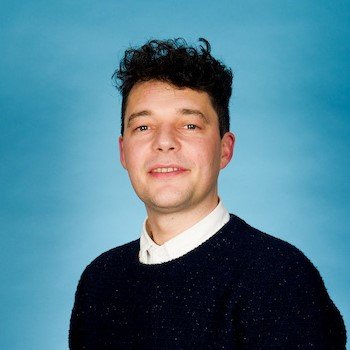 "I love Respona's automation features and how easy the platform is to use. Our team now spends 90% less time on our campaign creation process while adding hundreds of users into our community."
Ready-to-use templates
Browse through top-performing outreach strategies and templates to get you started.
Affiliate
Recruitment
Earn links from websites that have already mentioned your organization or brand.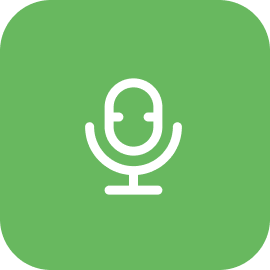 Podcast
Outreach
Find podcast shows and episodes to collaborate with as either a guest or a host.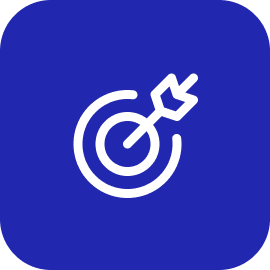 Anchor Text
Strategy
Build links using a specific keyword or anchor that appears in already-published content.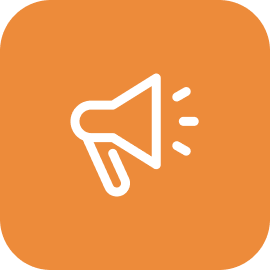 Journalist
Outreach
Earn press mentions and story features by pitching journalists with newsworthy content.
FAQ
Respona separates itself from other cold email tools because of the way it helps users find leads and contacts. Users can import pre-made lists using csv files or find opportunities through a live search engine instead of being limited to a content database like other tools. Once the opportunities are selected, Respona allows users to set up an automation that finds verified contact information such as email addresses and social media profiles. Most cold email platforms require users to find contact information from outside of the platform by using another prospecting tool or manual research.
Although mass email is not illegal in the U.S., if you are reaching out to contacts in the EU you should be aware of General Data Protection Regulations (GDPR) which maintains compliance of personal information.  You can find more information about GDPR compliance here. Additionally, mass email can be considered as a form of spam which can hurt your domain reputation and brand image. Spamming contacts with generic messages and incorrect pitches is unlikely to encourage positive replies and can ruin potential relationships.
The best time to send cold emails is during common business hours throughout the work week. This means sending Monday – Friday between 9am to 5pm. Respona allows users to to create custom schedules down to the minute for their email automations. You can customize the time zone you want to build your schedule around then choose the days, hours, and minutes that emails can be sent out.
An effective cold email requires various levels of personalization, incentives, CTAs, and multiple touchpoints. Start with a personalized subject line to incentivize your contacts to open the initial email. Ways you can personalize the subject line are by including the company name, contact's name, etc. The body of the email also needs to include questions, personalization, and visuals are known to increase reply rates as well.  Add one or two CTA's with different levels of commitment throughout the message to engage the recipient. Finally, don't forget to follow up. Just one follow-up on the same thread, a few days after no response, can boost responses from 8.5% to 14.1%. For more information on how to craft an effective cold email, try these 6 Tips for Email Marketing.
Yes. Cold emailing is an effective way to build relationships with contacts using a professional channel. By personalizing and scaling the number of emails that are sent, cold email can be a helpful marketing strategy. Although, cold emails don't always have to be strictly cold. You can warm leads up by connecting through various social channels like LinkedIn, Twitter, and Facebook. By increasing touchpoints and putting a human face to a cold email, you can start building relationships before they even get a chance to view your message.
There are six main types of cold emails for outreach campaigns: media pitches, brand pitches, link building emails, content promotion emails, networking emails, and sales emails. You can learn more about each type of cold email and find templates here.
Get started with Respona
Earn quality backlinks on relevant publications
Streamline your entire outreach process
Add unlimited members and collaborate with your team