Respona: Mailshake Alternative
for SEOs Who Want an All-in-one Solution.
Mailshake is one of the most well-known tools for automated outreach, but that's only one step of our process. Add content finding, automated prospecting, and hyper-personalization into the mix with Respona.

Last updated: 2/28/2022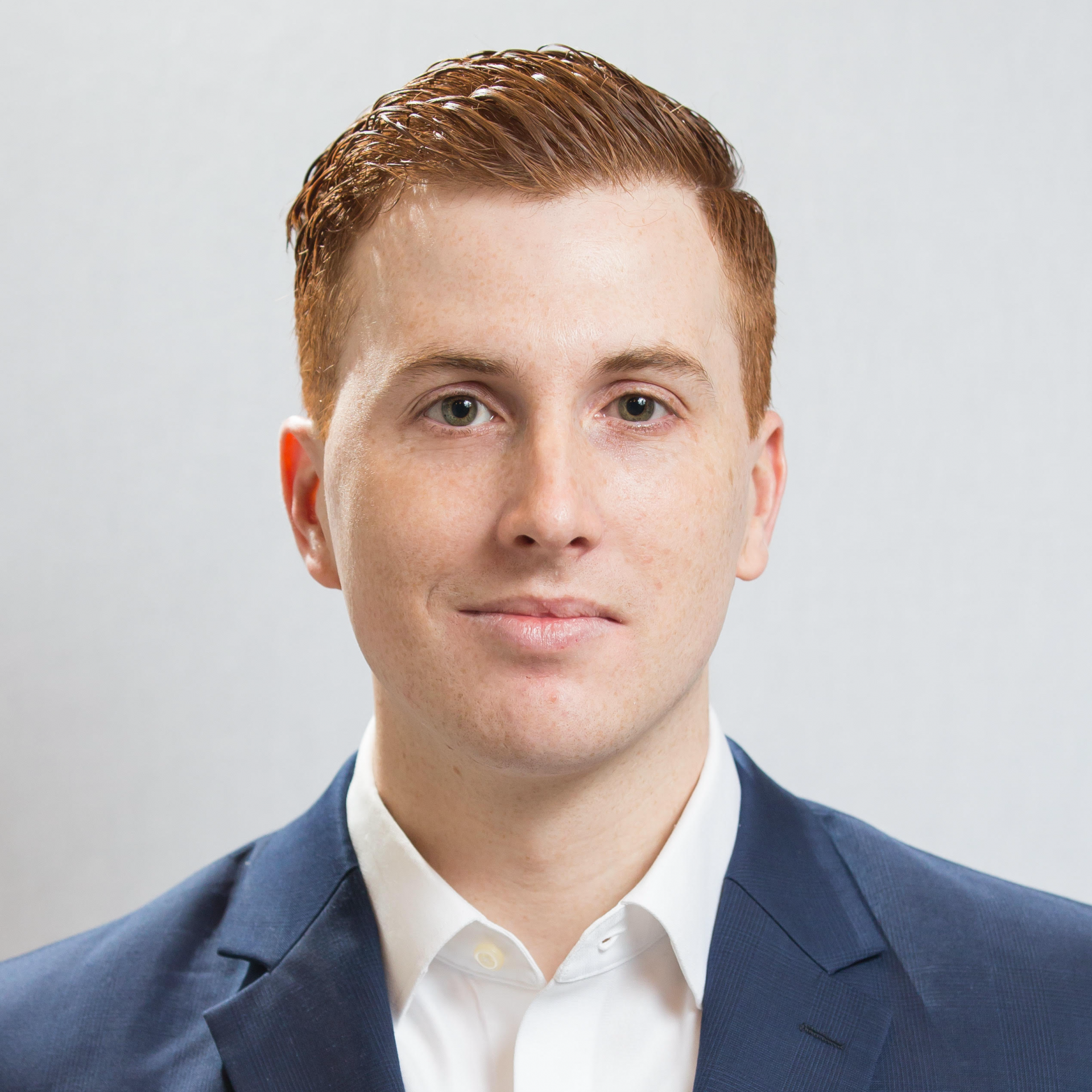 "Respona automates a lot of the outreach process, with the AI where you can actually quote a piece of their content as a reference, and then build that relationship and build that rapport. This is our way of opening lines of communication."
The Mailshake Alternative that Centralizes Link Building.
Reason 1
Respona is more than just an email automation tool.
Combine everything you need for link building inside a single platform.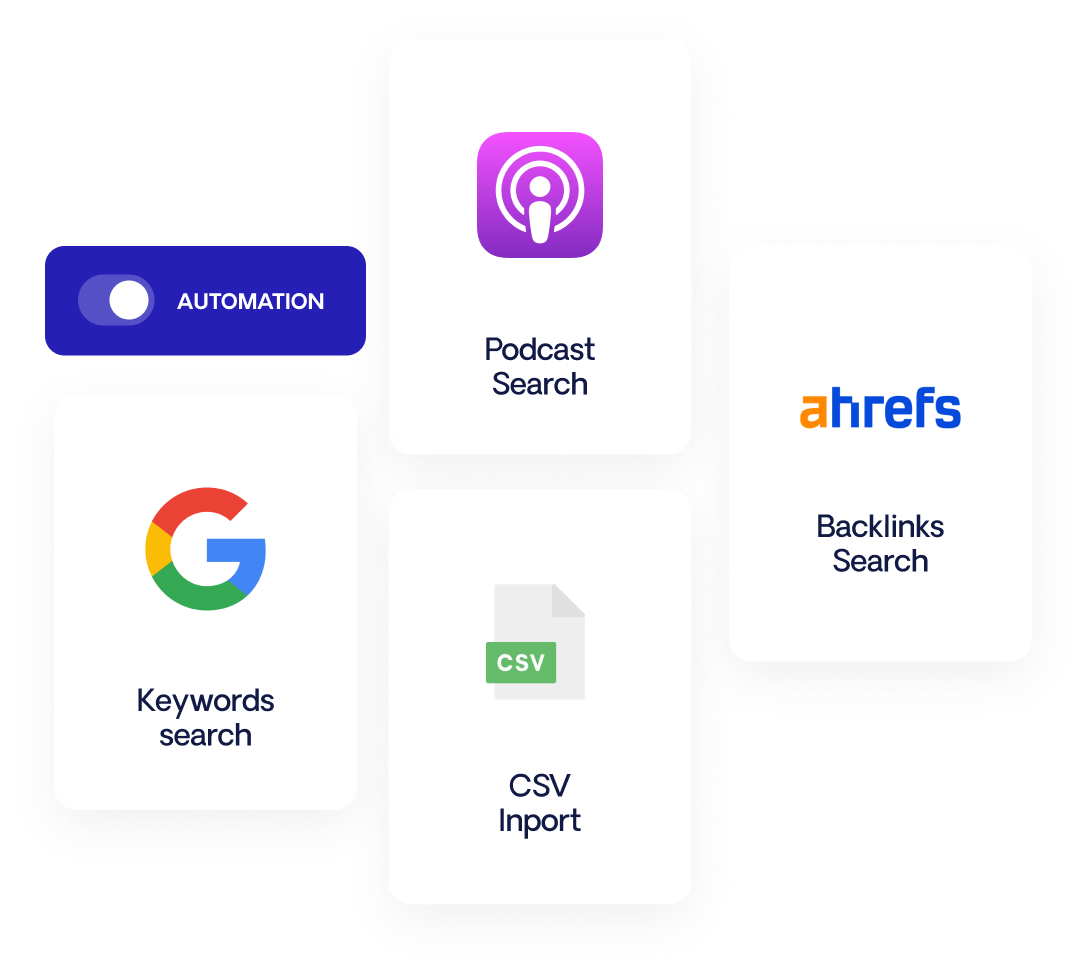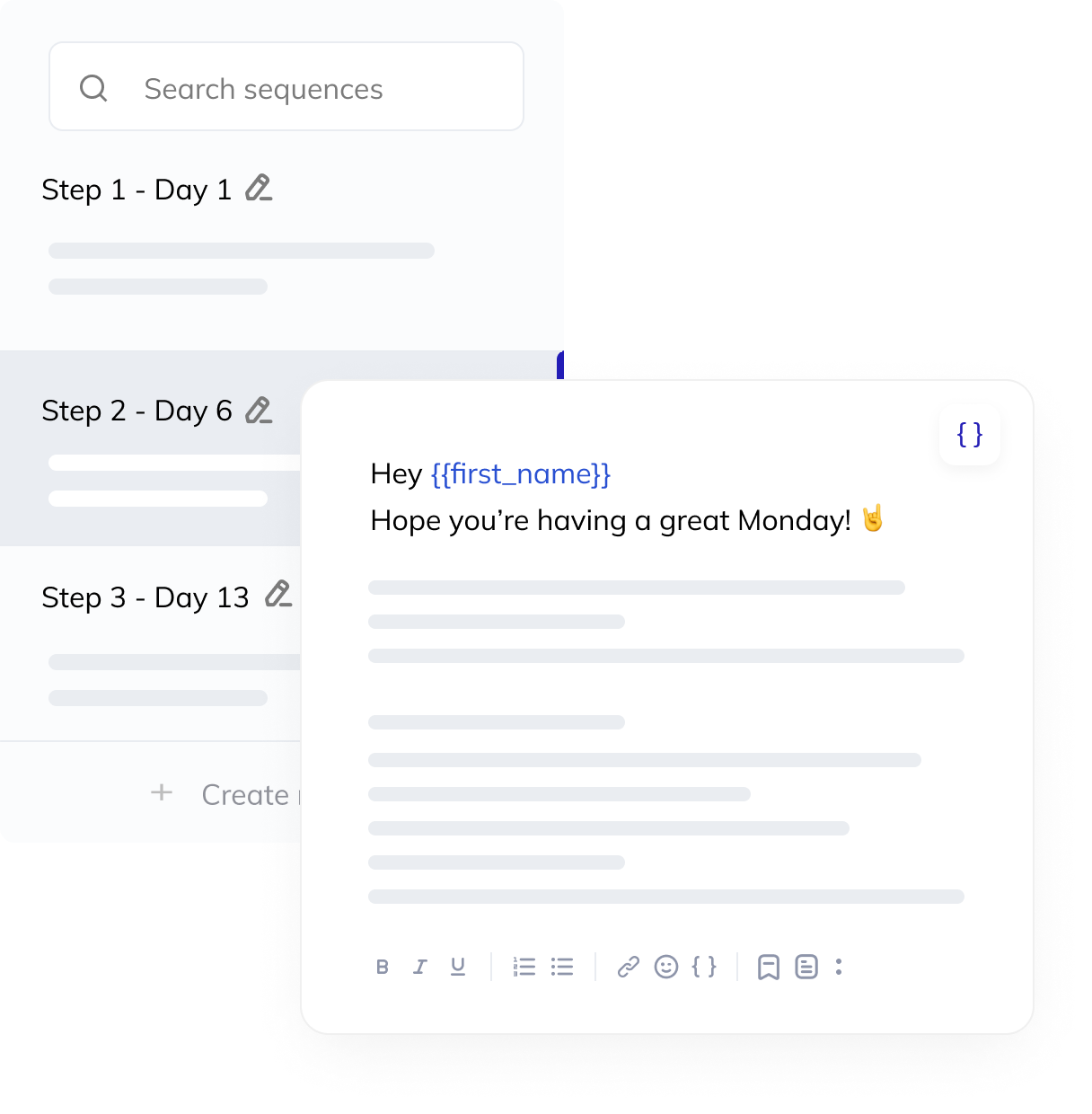 Reason 2
Personalized support from the start.
Unlike Mailshake, Respona offers complimentary onboardings for each team upon sign up, so you can be a power user from the get-go. During the onboarding, our team will help you with a campaign catered to your goals and provide resources for your continued success.
Respona's team also provides live-chat support where you can directly talk with an experienced team member about questions or concerns.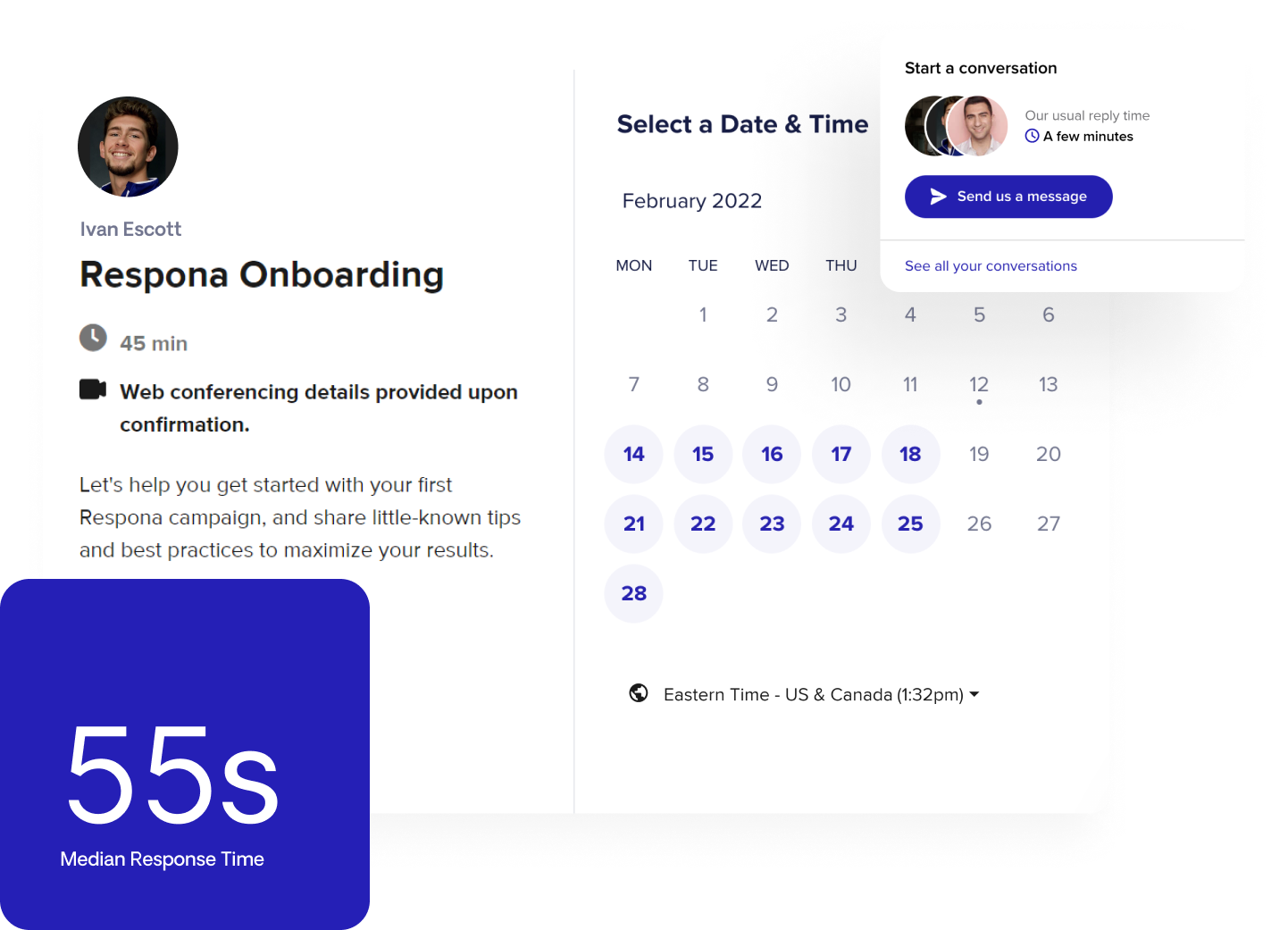 Reason 3
Automate the way you find contact information.
With Mailshake, you need to have contact information on-hand to run an outreach campaign. With Respona, that's not the case. As part of the campaign creation process, Respona will:
Scrape articles for writers
Find the contacts for a whole domain
Verify emails in real time
In addition to the automation, you can also import contacts or perform manual searches based on your preference in workflow.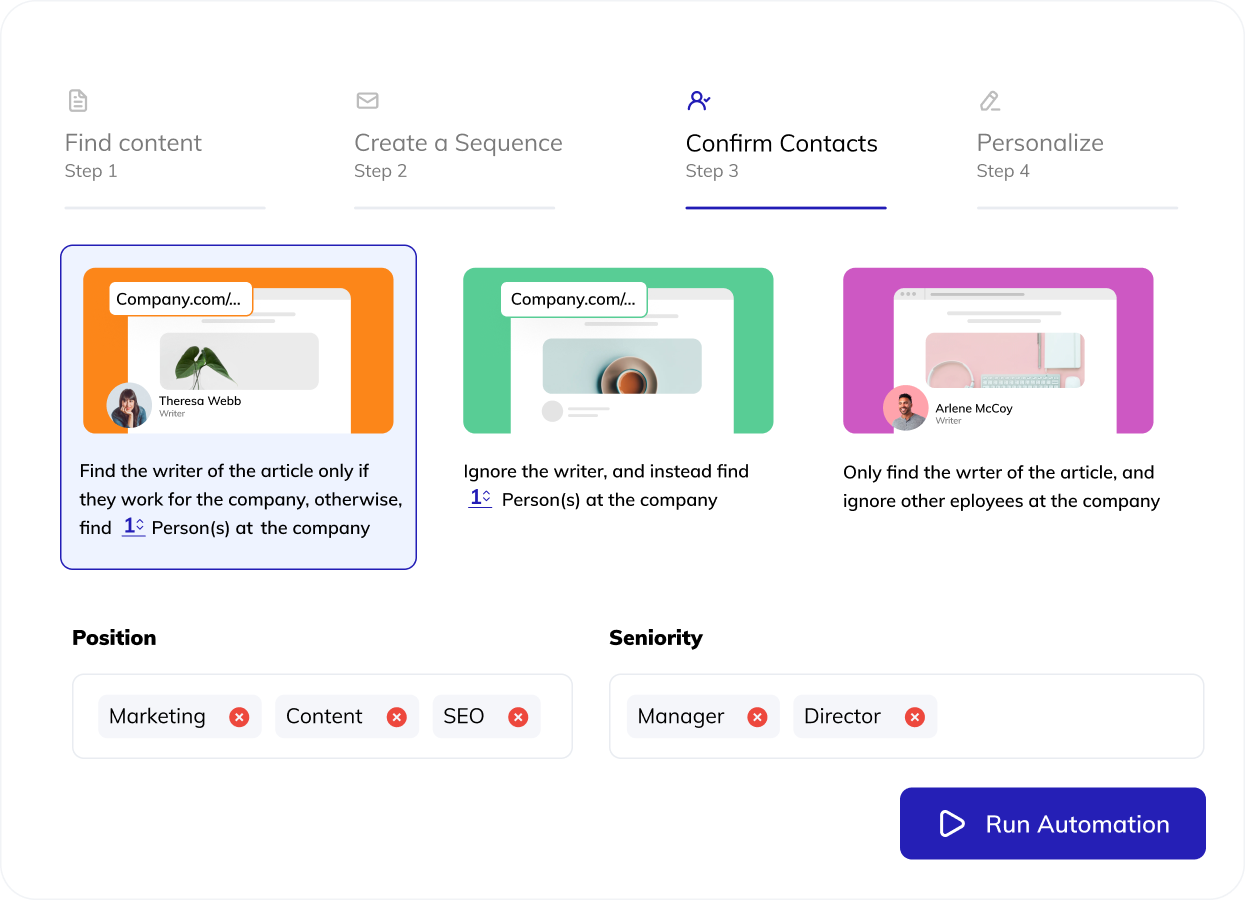 Don't just take our word for it. The reviews speak for themselves


Market Segments
Small-Business (86.7% of reviews)
Small-Business (94.2% of reviews)
Entry Level Price
$99.00 per month
$59.00 per month
Ease of doing business With
Product Direction (%positive)
When assessing the two solutions, reviewers found Respona easier to use, set up, and administer. Reviewers also preferred doing business with Respona overall.
Reviewers felt that Respona meets the needs of their business better than Mailshake.
When comparing quality of ongoing product support, reviewers felt that Respona is the preferred option.
For feature updates and roadmaps, our reviewers preferred the direction of Respona over Mailshake.
FAQ
Yes. In the third step of the campaign creation process, you can set up an automation or look up contact information manually. Respona will provide direct email addresses, LinkedIn profiles, and any other publicly available social media profiles for a contact. Every time a contact is found, Respona will deduct one credit from your balance unless the contact information can be directly found on the URL page.
Yes. Respona's core function is email automation. If you have a list of contacts you'd like to reach out to, you can import it and create a campaign straight from a list of contacts.
As many as you need. All Respona subscriptions come with an unlimited number of member seats.
Yes. All campaigns have an insights tab that tracks the delivery rate, open rate, reply rate, and bounce rate of sent emails.
Get started with Respona
Earn quality backlinks on relevant publications
Streamline your entire outreach process
Add unlimited members and collaborate with your team