Every step of your outreach; automated and centralized.
Simply import your prospects, use custom variables to fill in specific information, and automate any sending, including follow ups.
Reduce the time it takes
to perform outreach,
in 5 easy steps
Step 1
Just import your prospects
Import a list of opportunities or use the live search-engine to get your email campaign started. Even with just a list of URLs, Respona will help enrich the data to find authors and other info to fill in the gaps.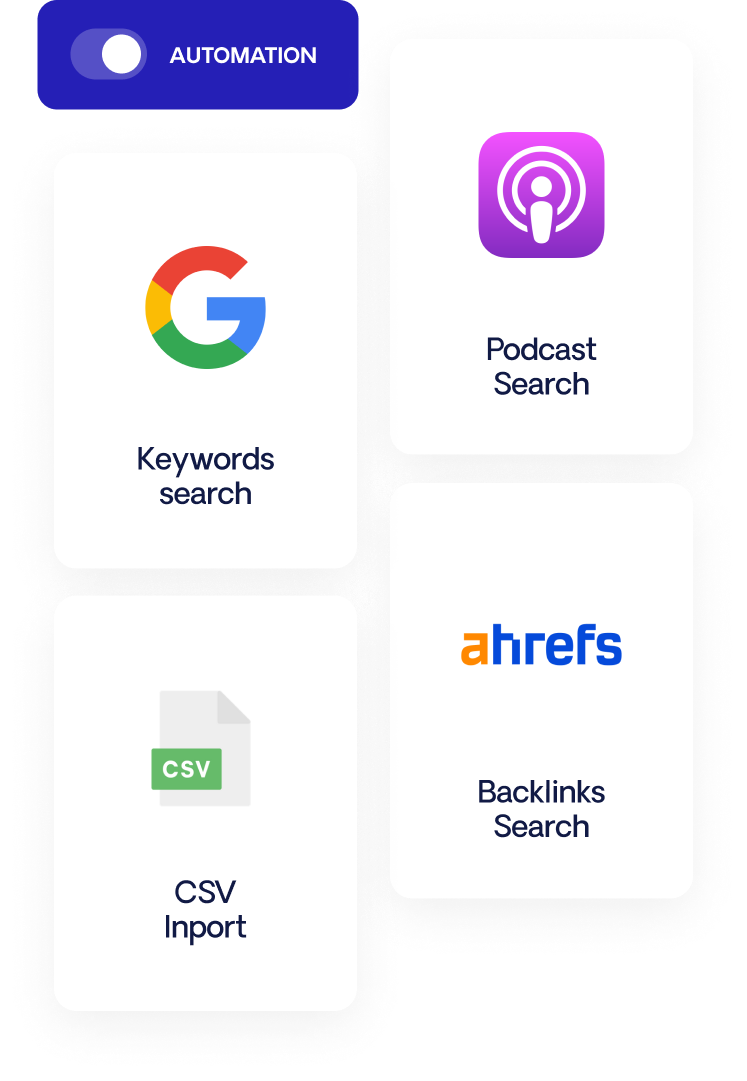 Step 2
Set up an automated drip sequence
Waking up to a ton of snoozed messages in your inbox? Use Respona to build a personalized drip  campaign so Respona can take care of the initial outreach for you.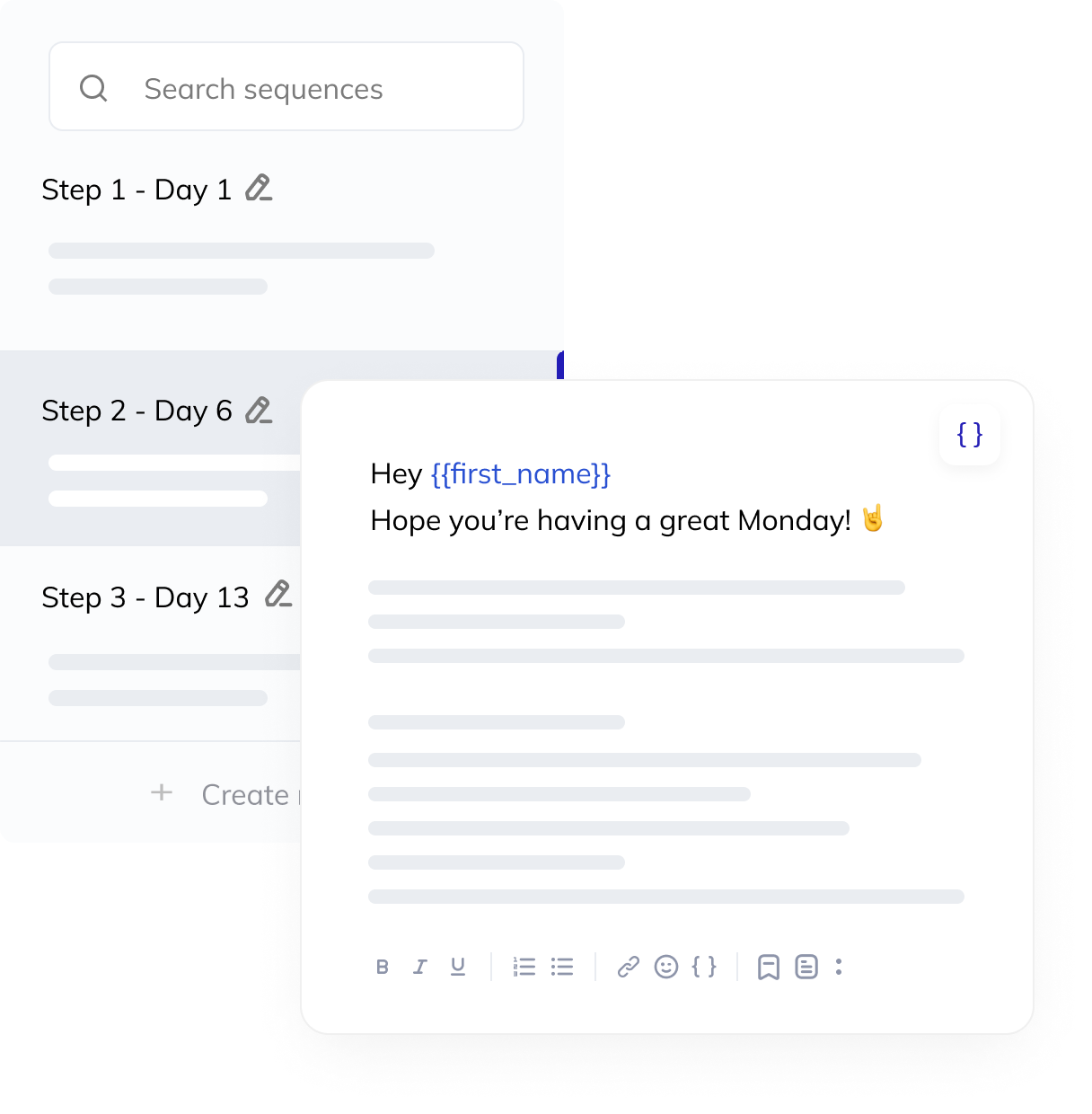 Step 3
Automate finding any missing contact info
If your prospect list is incomplete, select one of our contact automations to gain access to contact information for over 450 million professionals.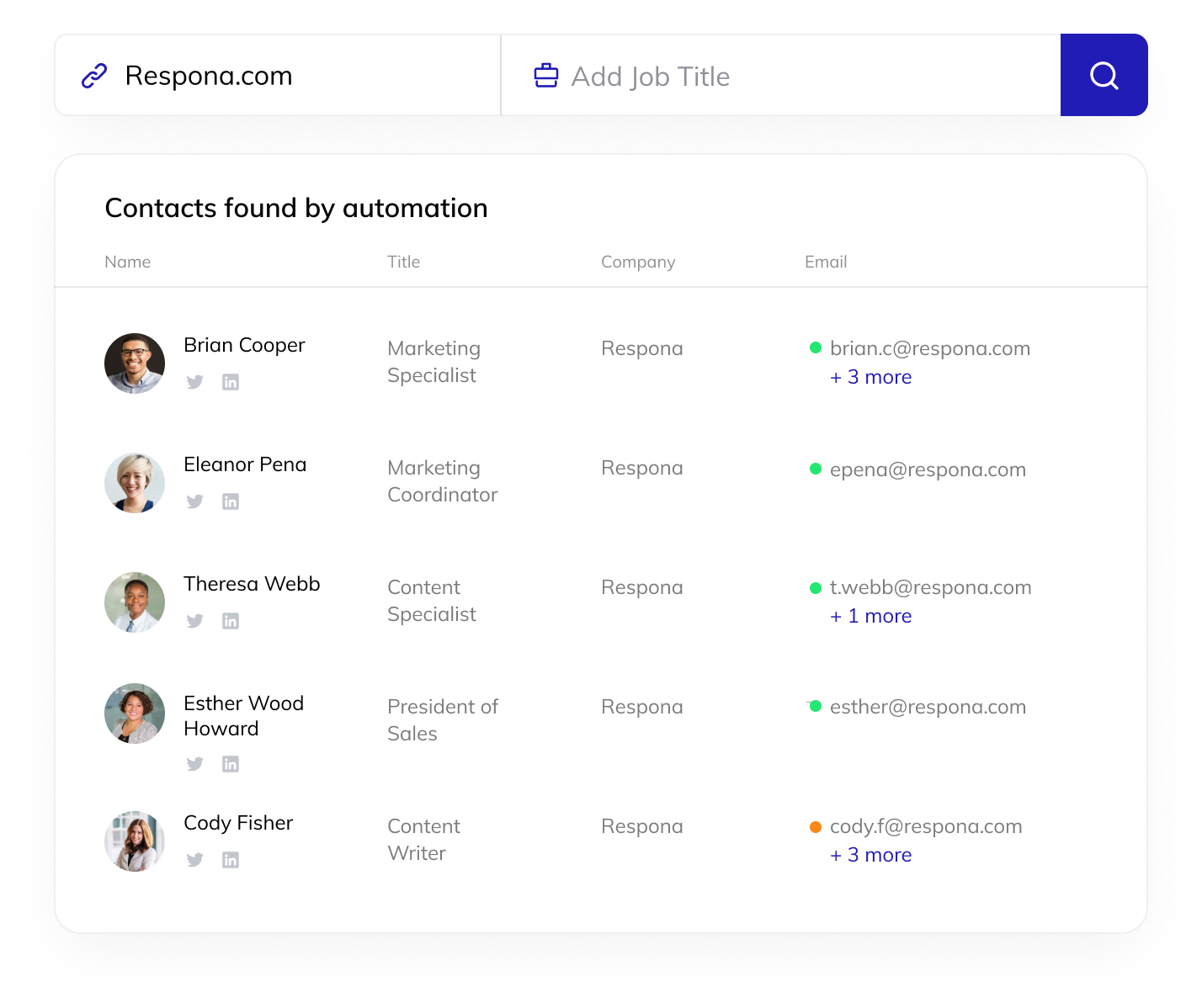 Step 4
Win replies with instant personalization
Stand out from anyone else in a recipient's inbox. Further personalize your outreach with AI-scraped article summary snippets and connect via any found social media accounts.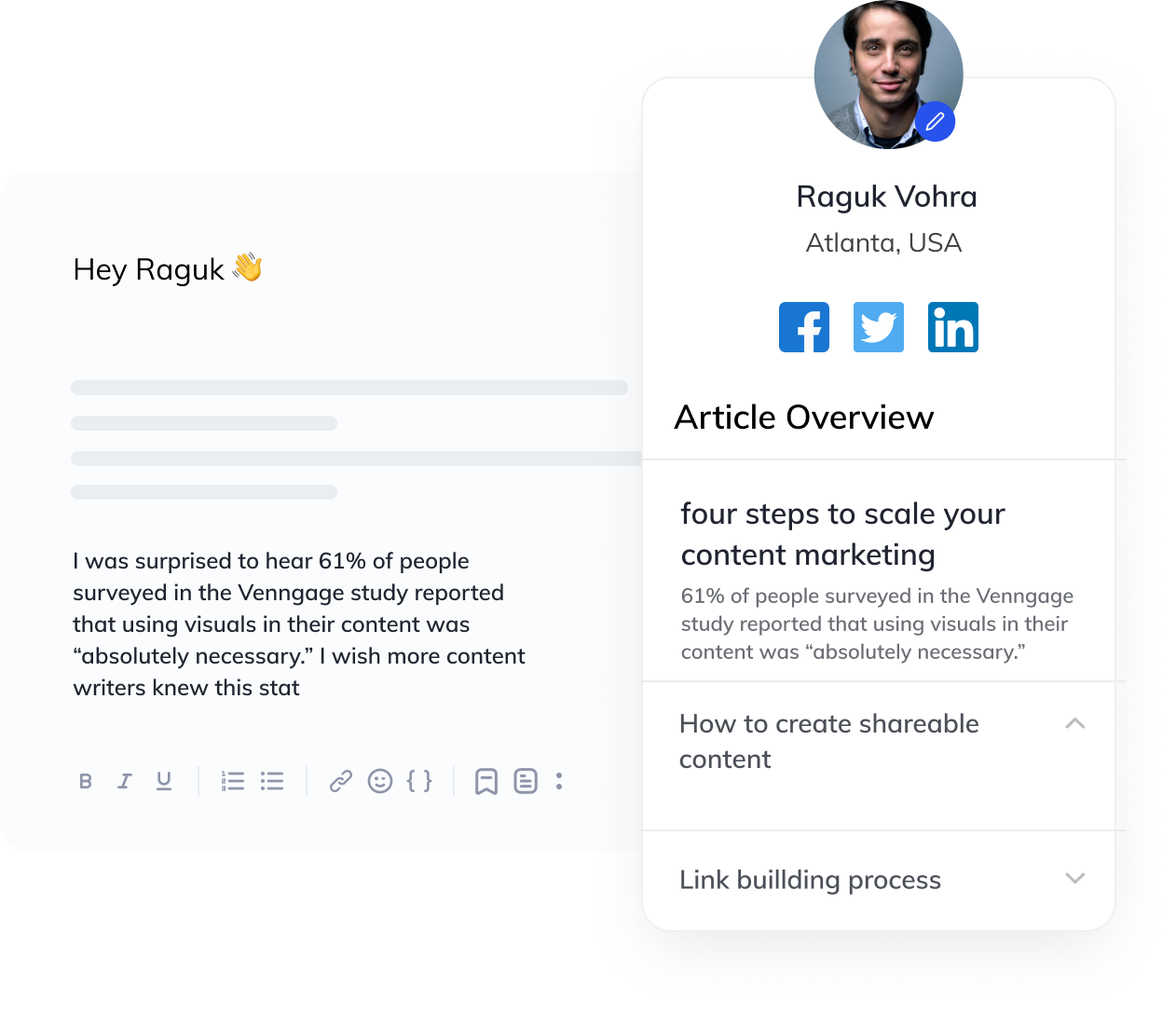 Step 5
Start your automated outreach
Launch your campaign and Respona will take care of all the outreach. Don't worry about follow ups, we got it :) Just track your campaigns from the Insights tab and manage any replies directly from your own inbox.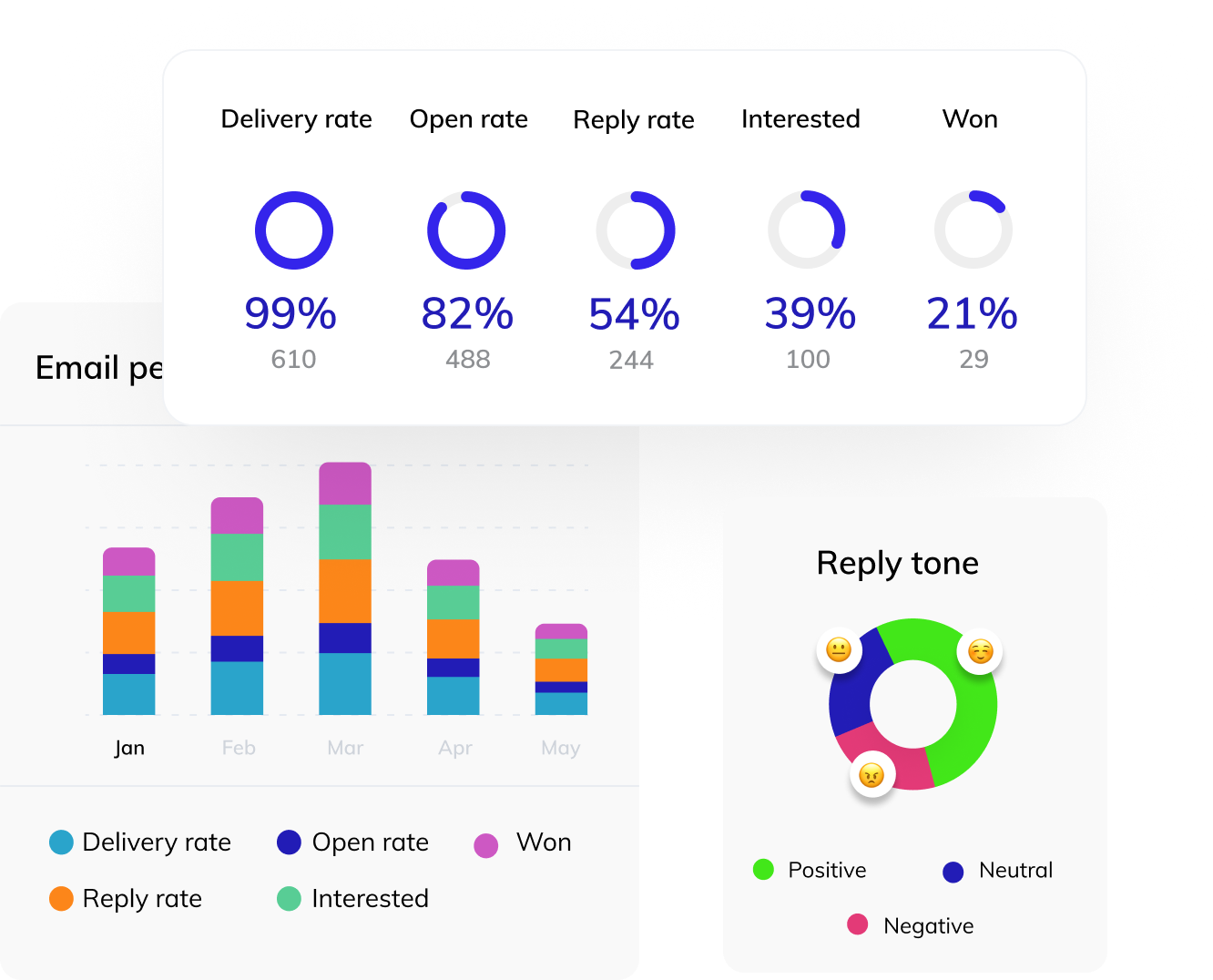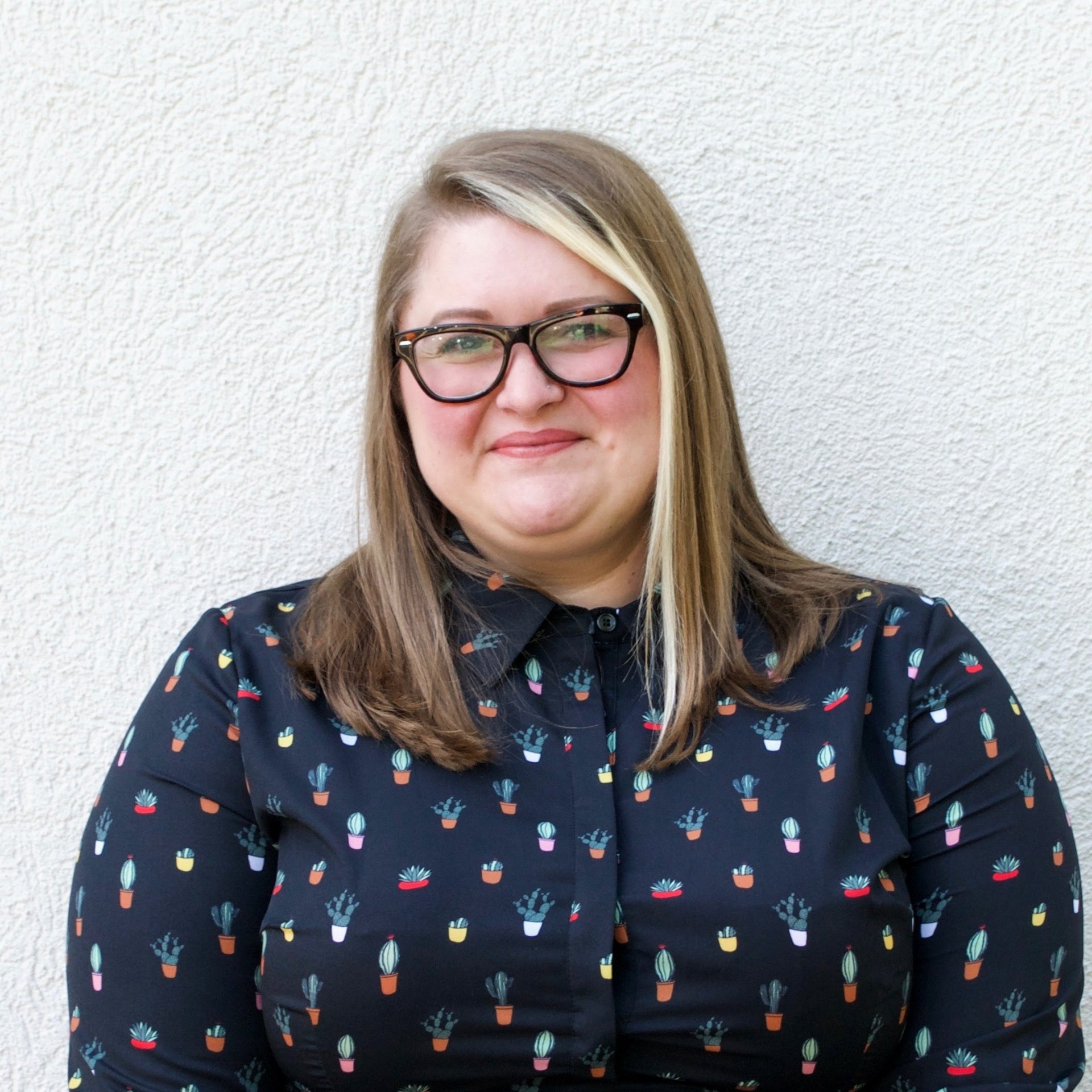 "We've been really impressed with the delivery rates and the response rates. Our pitch does a lot, but the ability of the service to get the right person, make sure that the content doesn't end up in spam, and we get a response from them, is really core of what we do."
Corrin Foster, Director of Marketing and Branding for Greenleaf Book Group
Read case study
Ready-to-use templates
Browse through top-performing outreach strategies and templates to get you started.
Podcast
Outreach
Find podcast shows and episodes to collaborate with as either a guest or a host.
Listicle
Strategy
Use keywords and topics to get featured in popular list posts.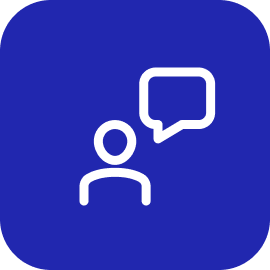 Guest
Posting
Earn guest posts through previous content and link building collaborations.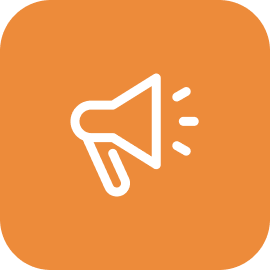 Journalist
Outreach
Earn press mentions and story features by pitching journalists with newsworthy content.
FAQ
Other outreach tools focus on sending a large amount of emails to earn responses. Respona focuses on more than just scaling your email campaigns. The platform is on a mission to streamline the whole process from start to finish. From outreach features like centralizing the search for opportunities, to efficiently personalizing pitches, and automating the process of finding information, Respona is the only tool you need to truly scale outreach.
Email outreach is the process of reaching out to targeted prospects for a specific purpose through email. Whether it is for sales development, brand building, content collaboration, content promotion, or another outreach strategy, it all requires some sort of initial connection. Email is a professional channel for connecting with prospects that can be formal or informal based on your style of messaging.
Outreach can be used for many strategies. Here are just a few: link building, outbound sales, content promotion, influencer marketing, customer support, earning press coverage, networking and recruiting. These are not all the uses for outreach, but these are the prominent strategies that require an initial email to help build a relationship with targeted contacts.
Outreach marketing is the process of using email outreach as a way to establish relationships with influencers, bloggers, other businesses, and journalists so that you can earn links back to your content, get passive web traffic and reach new audiences. You can find more information on outreach marketing here.
In its simplest form, all you need for an outreach campaign is an email sending service like Gmail and someone to contact about an opportunity to collaborate. But to see noticeable results, it is important to have an outreach tool to help save a lot of time and money. To move away from strict manual research, you will need an email automation software, a contact finding tool, and a CRM tool to help with lead management.
Outreach is a very general term for making the first point of contact with a prospect. There are various channels you can use to help increase the success rate of your outreach. Channels other than email include social media, phone calls, video calls, traditional letters, and SMS/text outreach. Depending on your budget and defined goals, it is important to choose the best channel that will provide the best value for money. It is also important to note that maximizing touchpoints is key for successful outreach. By using various channels, you can warm up leads and increase the chances of receiving positive replies to your messages.
Get started with Respona
Earn quality backlinks on relevant publications
Streamline your entire outreach process
Add unlimited members and collaborate with your team