In the 12 months that Greenleaf has been using Respona, they've achieved a 33% success rate in landing their writers podcast interviews using email outreach. Their digital media marketing efforts for their clients have seen a doubling in overall response rates compared to manual processes.
Along with the successful outputs, there has been a marked reduction in work needed. Using the automations within Respona, Greenleaf has been about to reduce the time spent on email outreach by up to 60%. That translates as a 60% reduction in costs and time for their team to work on other tasks.
"We've been really impressed with the delivery rates and the response rates. Our pitch does a lot, but the ability of the service to get to the right person, make sure that that content doesn't end up in spam, and we get a response from them, is really core of what we do."
Greenleaf's needs
The Marketing and Branding department, headed up by Corrin Foster, has a wide remit to work on:
Author branding

Platform building

Launch advertising and marketing

Publicity support
To promote not only the book but also the author.
Launching the Digital Marketing department 18 months ago, Corrin's team were on the hunt for a tool that would be both efficient and get high response rates for their outreach efforts. 
"Anyone who's done publicity knows that there's typically lots of spreadsheets and email tracking going on. Anywhere that we could centralize that outreach, we knew was going to be a big time-saver for the team," explains Corrin. 
The new team knew they needed to keep their work simple. Having launched the department by creating manual processes, there was a need for something that could take away some of the effort involved. 
When shopping around, Corrin says, "We were looking at other tools…, and decided that we didn't need a lot of their capabilities, but still needed some process improvements. They had a lot of services that were built into a base package that we just didn't need and couldn't frankly afford to pay for."
Scalability and the chance to grow into the product was a key need for the team at Greenleaf, too. "We were looking for something that can grow with us and offered robust support and services," Corrin notes. 
"We were building contacts and building relationships. Having that centralized place that we could go to to start us down our research path, and then the direct communication was really big for us."
How Greenleaf used Respona
Getting their authors interview spots on podcasts was the primary goal for Greenleaf's outreach when they started using Respona. To get to that point, there's work involved in building pitches and campaigns, all of which can be managed directly in the tool.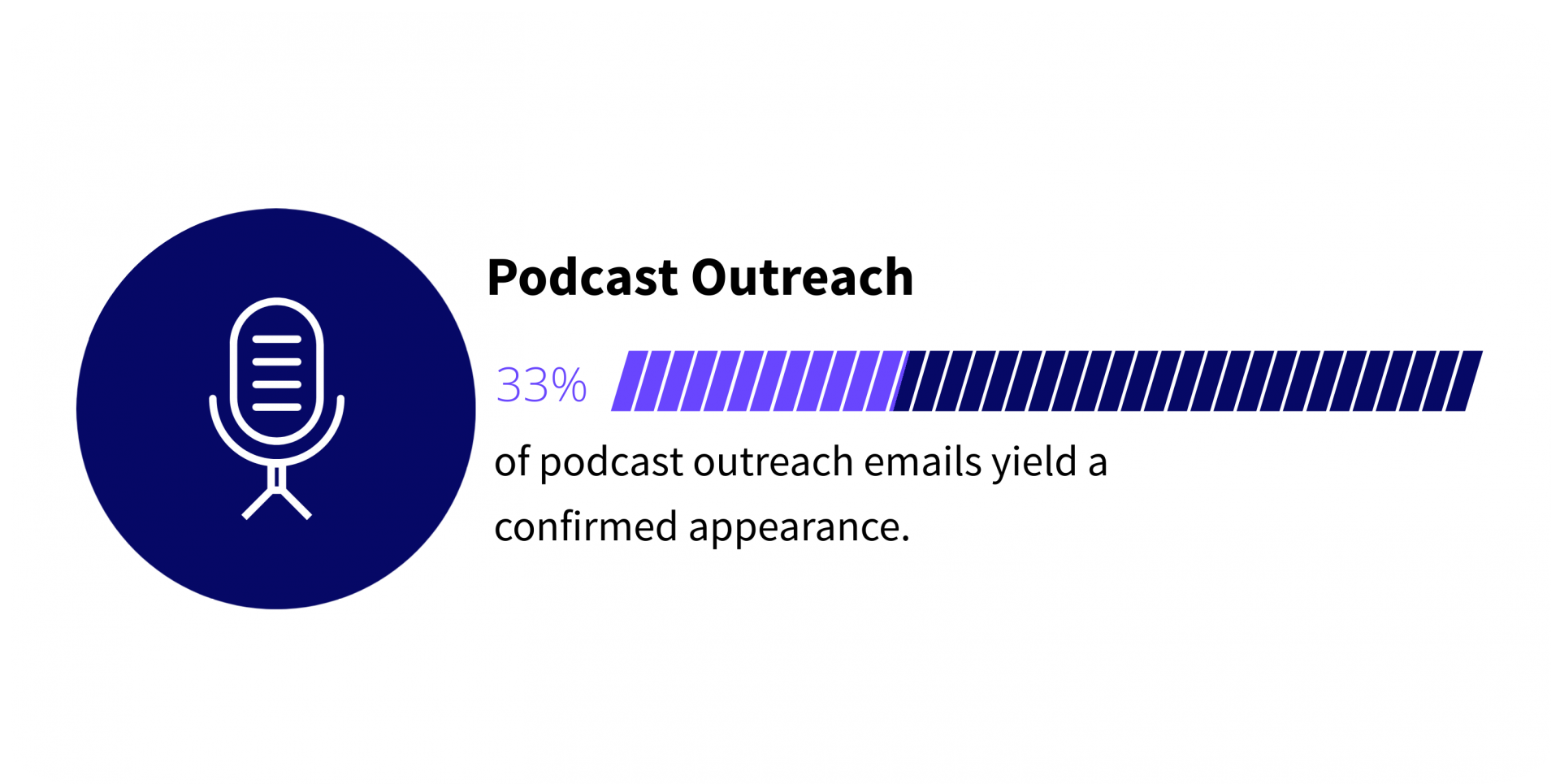 Doing the pitching process manually to start with, helped Corrin's team really value what Respona can do. "The initial pitching to podcasters is, of course, time consuming, but there's a cadence to that first pitch. What's even more challenging is the tracking and the timing of the follow-up. Being able to automate that from the beginning was just a big process and time saver for us," she says. "We really liked being put in direct contact with the podcast."
Within a couple of months, Corrin had already built workflows that would continue over the next year. Along with that work, it was important for them to build contacts in the niches the authors worked in. 
The clients they work with want to build social media presence and networks. Being able to find the right industry experts through Respona has allowed them to get their authors moving in the right circles. 
What else has been of value in their time using Respona? "Endorsement outreach. As a publisher, we regularly reach out to subject matter experts to ask them to review the book in advance of publication and provide an endorsement that's used not only on the jacket of the book, but in marketing."
Overall, Greenleaf has been able to streamline their work and get ahead with automated workflows planned a year ahead of time. They have access to a huge and accurate database of contacts for podcasts, influencers, and experts who can all help their writers grow in their niche.
Campaign Results
Within the 32 campaigns that Greenleaf has run so far, there have been some really positive results. Let's take a look at the great outcomes they've been able to achieve.
1239
Total Emails Delivered