Sked Social started using Respona to build backlinks in April 2021 and has since seen a steady increase in unique referring domains.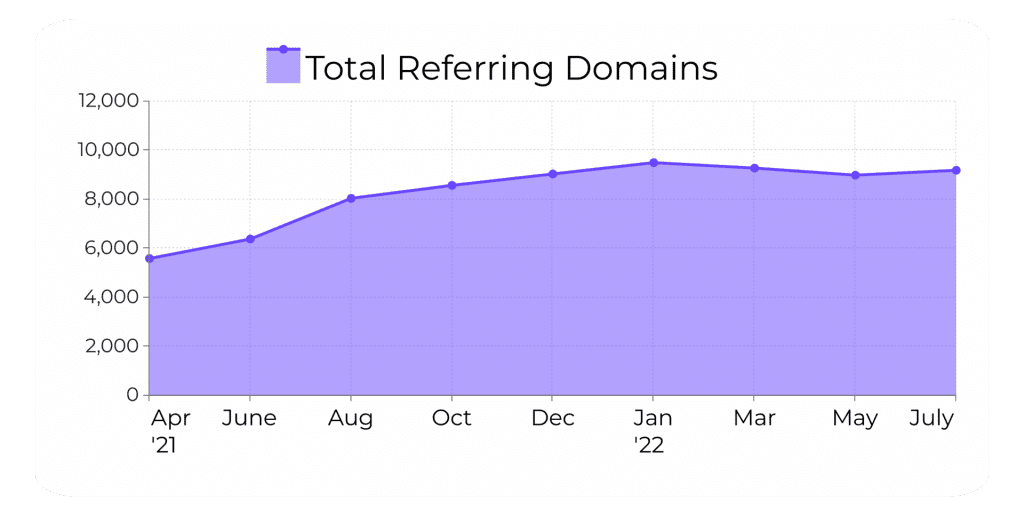 Even through the core web vitals update in the summer of 2021, Sked Social was able to consistently build quality backlinks and maintain the high level of traffic that was coming through their site.
"With Respona, I can go in, I can build backlinks quite seamlessly, I don't have to jump to any other platforms; it's a tool that actually does what it advertises as opposed to promising everything and not delivering."
Sked Social Needs
Being in a hugely competitive niche with over 50 direct competitors, the team needed a way to incorporate link building into their strategy in order to make their content stand out in search engines.
Mark also mentioned that he needed a way to make link building a part of his day rather than a full-time job, and Respona helped him achieve this goal. 
Prior to Respona, Mark used SEMRush's email automation function but felt that it was too clunky and felt very obviously like an additional module to the tool rather than its main focus. 
Since Respona's main focus is link building outreach, it ended up exactly what the team needed.
How Sked Social used Respona
As Mark mentioned, initially it was just him using Respona, but due to the lack of time and other responsibilities, Sked Social hired another team member to help manage outreach with Respona. 
Hailey, this new team member is using Respona on a day-to-day basis to acquire backlinks. 
Mark's favorite aspect of the tool is the fact that it brings the whole toolset that's necessary to set up and launch a link building outreach campaign into one place: 
"I have to take care of backlinks, and so all of my backlink activity is taken care of in one place. I don't need to use Hunter.io or some other email finding tool to try and get a backlinking campaign done. It's just end-to-end in one place." 
Another thing that he noted about Respona is our search engine which makes finding link building prospects quick and easy: 
"I love the fact that I can just tell Respona to look keyword and it brings me all these articles with the keywords in it. It's beautiful, it's all I need to build backlinks and I love that." 
We also have an integration with HARO, which Mark noted as being useful to secure mentions on other people's articles as well: 
"You have a source bot for the Help A Reporter Out section as well, and it's such a great way to find places to provide real thought leadership. HARO can go so much further, especially in terms of brand awareness when you're providing something as an expert in the area as opposed to just another blog." 
When asked about Respona's support, Mark replied that: 
"It's always been uncannily quick. I honestly didn't expect it, but it's been mind-blowingly good. It's almost like you're part of the team, in a way. I email – and there's an email back the next day, or, if our timezones align, it's very-very quick."
When it comes to Sked Social's link building results, Mark has stated that since they started using Respona, they have started to regularly receive new backlinks from highly-authoritative resources: 
"We've seen more referral traffic, obviously we've seen way more concentrated higher domain rating backlinks coming in. We're an established company, so we're getting backlinks all the time, but seeing new DR 75+ links every few days is massive."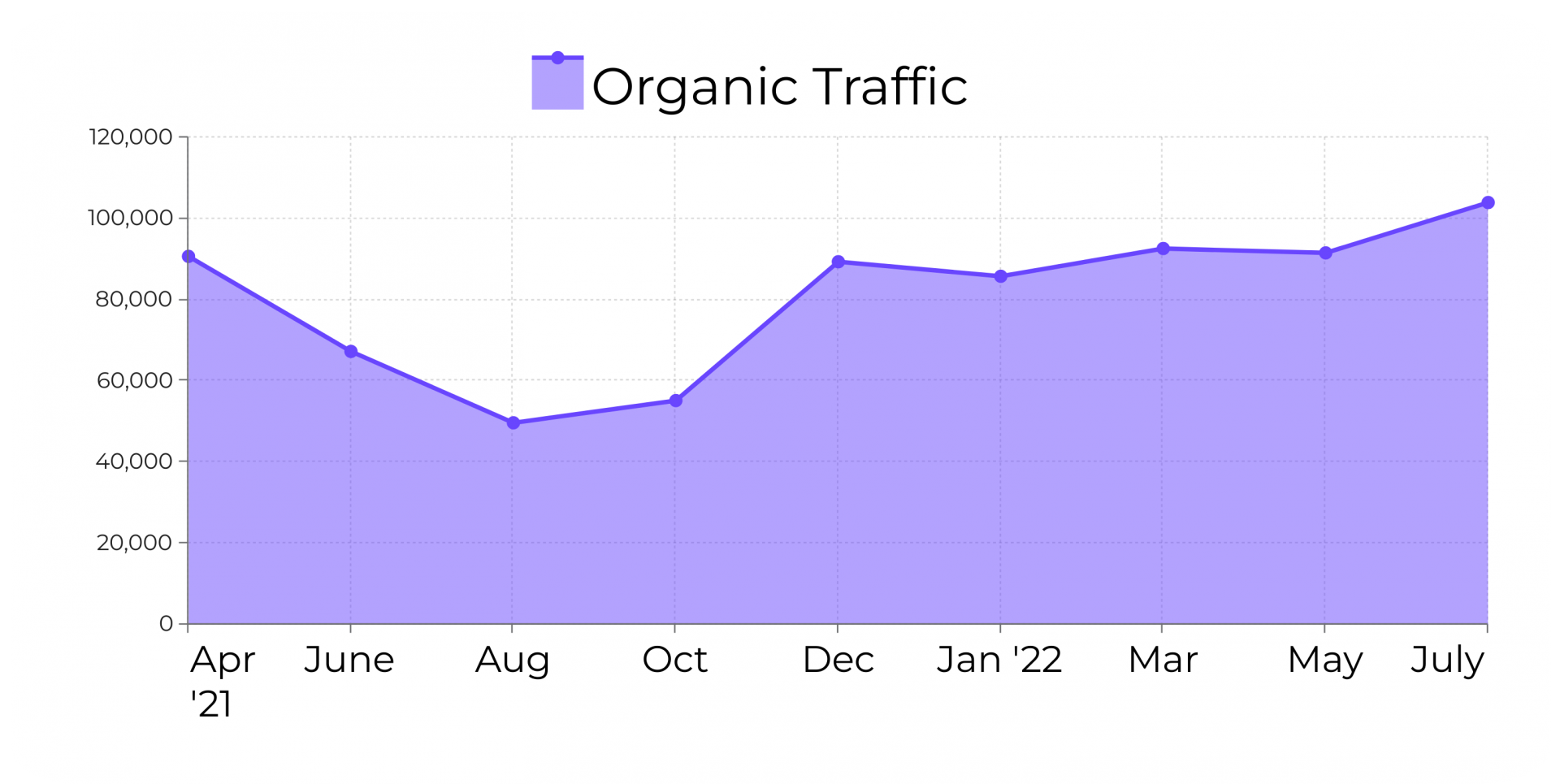 Last year Sked Social was hit hard by the Core Web Vitals update, but thanks to consistent, high-quality link building, the team was able to recover from the traffic dip to reach new heights in the form of over a hundred thousand monthly visitors. 
Mark has mentioned that Respona has helped them secure #1 rankings for a lot of keywords in their niche: 
"Everything that we've been publishing recently has been ranking #1 almost instantly, which has been amazing. I think in part that is due to the backlinking efforts; very highly-trafficked and respected sites sending traffic our way. I know that before Respona we were struggling to rank for a lot of things, so I would definitely say it was involved in some way."

Currently, Sked Social ranks at #1 for 31 keywords with over 400 search volume. Even though it may not seem like much initially, these keywords have a much more focused search intent.
We also asked Mark whether or not Respona met his expectations, to which he replied that: 
"I've got super high expectations. The biggest compliment that I can pay is that it does what it says on the tin. It's a backlinking tool that I can generate backlinks from without stressing out. I find so many other tools that promise everything, but when it comes to execution, you're still having to do workarounds."
Campaign Results
Let's have a look at some Sked Social's campaign results. 
2011
Total emails delivered