What is Outreach?
Outreach is the process of reaching out to people, usually through email.
While some may feel like email outreach is outdated, it is still widely used by businesses for a variety of purposes, from content marketing to sales and, of course, link building.
Why is Outreach Important?
Email outreach is a highly effective marketing channel for businesses for a number of reasons:
It allows businesses to directly communicate with their target audience, without having to rely on third-party platforms or intermediaries
Email outreach is highly personalized, which allows businesses to tailor their messages to specific individuals or groups
Email outreach is inexpensive compared to other marketing channels, such as paid advertising
Email outreach is highly measurable, so businesses can track how many people are opening and clicking through their messages
Email outreach can be automated, which saves businesses time and resources
Email outreach is highly scalable, so businesses can reach a large number of people with relatively little effort
Email outreach is highly effective at building relationships with potential customers, which can lead to increased sales and loyalty
Sounds almost too good to be true, doesn't it? Well, of course, there are considerable disadvantages to running email outreach of virtually any kind, but the benefits greatly outweigh them.
Email outreach can be extremely time-consuming, especially if you are manually sending emails to each potential customer
There is no guarantee that your email will be seen by the intended recipient, as it could get caught in their spam filter or simply get lost in their inbox
Even if your email is seen by the potential customer, there is no guarantee that they will take any action as a result of it
Email outreach can be quite expensive, especially if you are using a paid service to send mass emails
It can be difficult to track the results of your email outreach campaign, making it difficult to determine whether or not it was successful
The Different Types of Outreach
As we already mentioned, email outreach can be used to fulfill a variety of business purposes.
Let's take a closer look at each one.
Sales Outreach
Sales outreach involves sending emails to potential customers in order to generate sales. The goal of a sales email outreach campaign is to persuade the recipient to buy a product or service, or upsell an existing customer.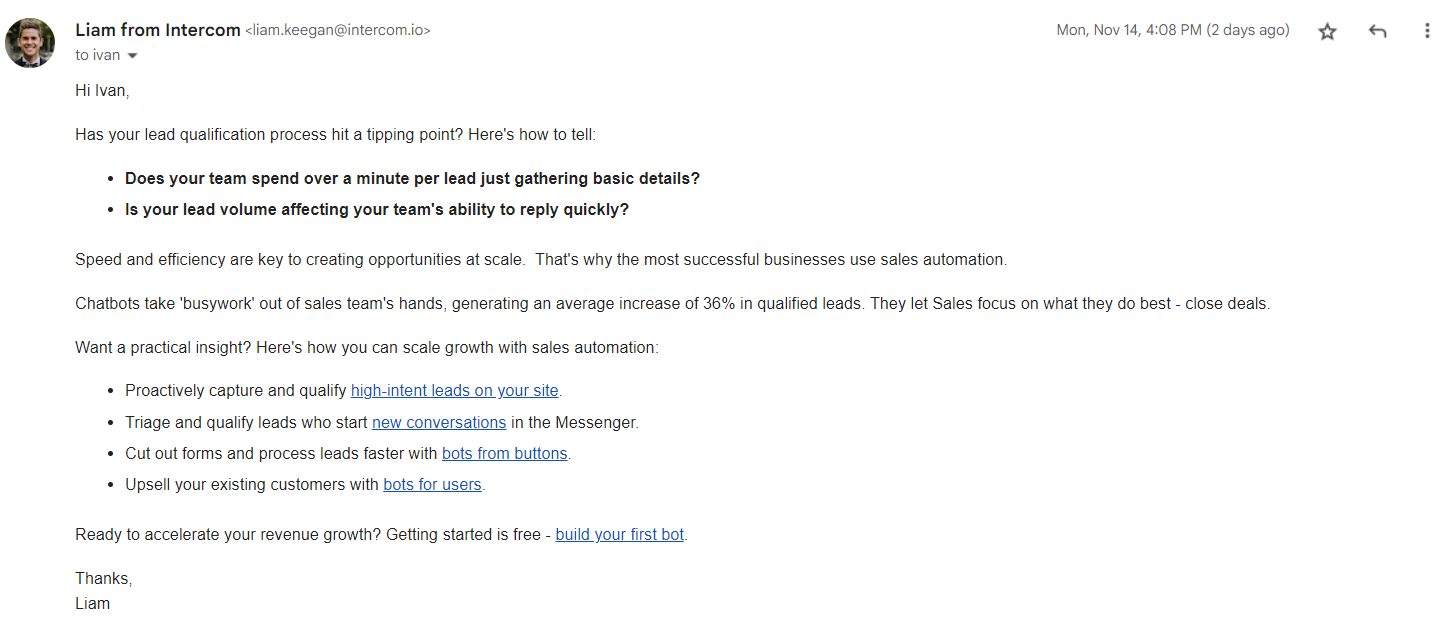 Marketing Outreach
The goal of a marketing outreach campaign is to generate interest in a product or service, usually through an email newsletter.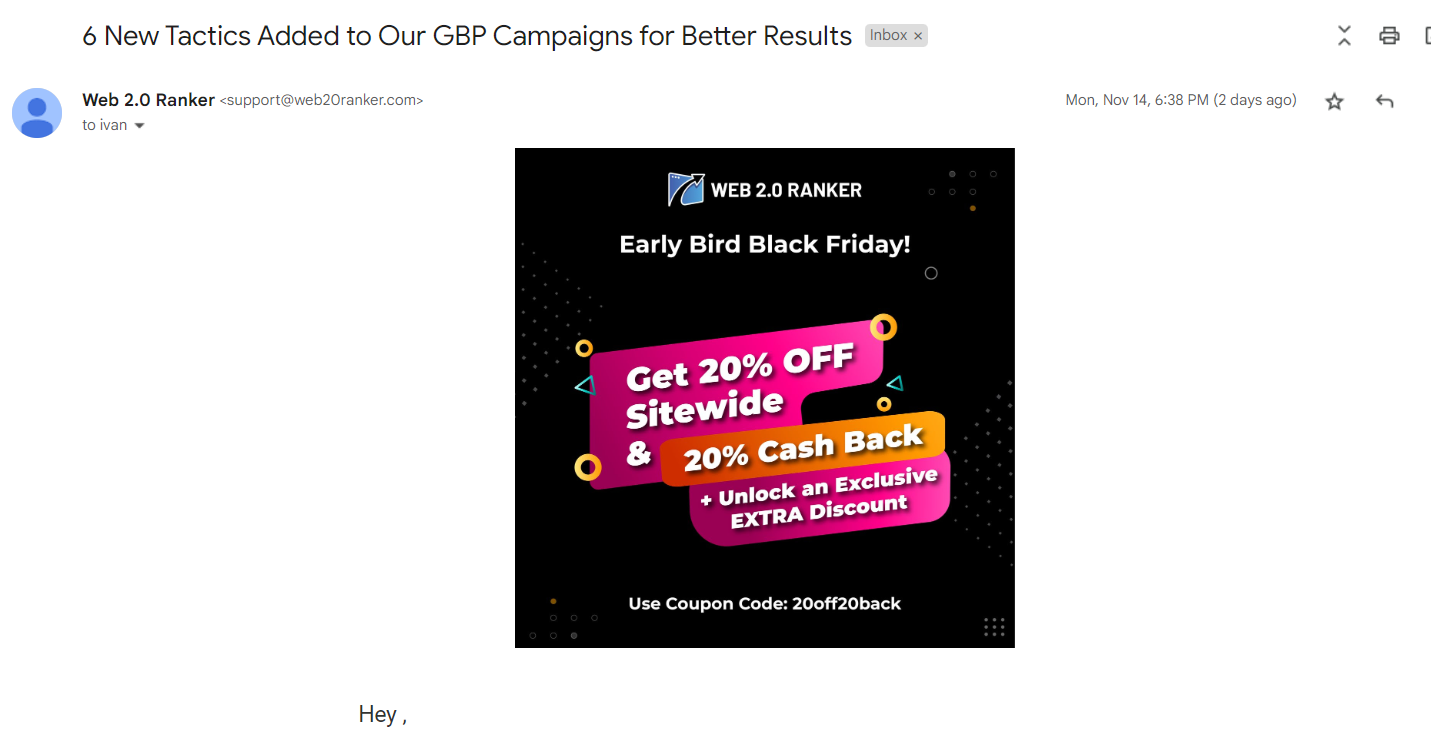 PR (Journalist) Outreach
PR outreach is all about reaching out to journalists and publications trying to generate positive publicity for a product or service, and usually takes the form of publishing and promoting press releases.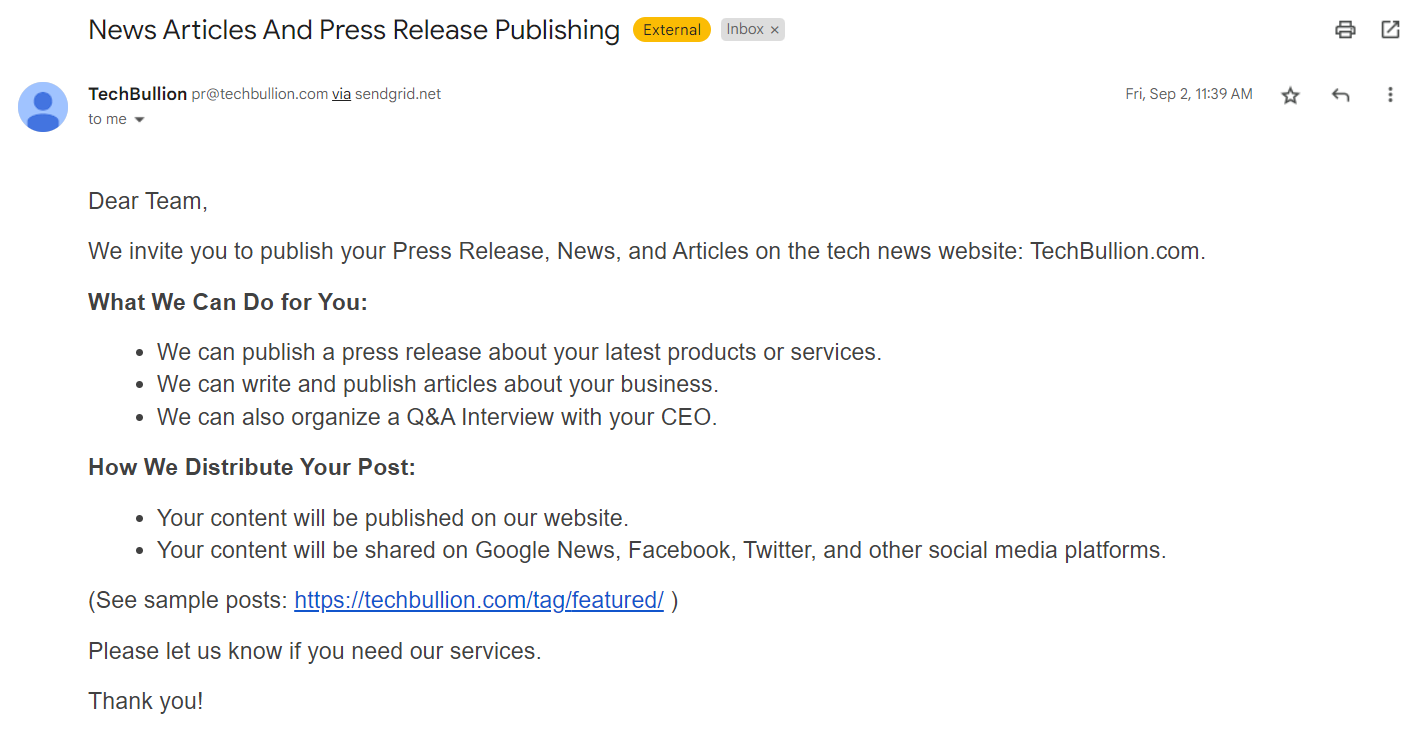 Blogger Outreach
As the name suggests, blogger outreach involves finding and reaching out to relevant bloggers in your industry to promote your content, explore co-marketing opportunities, or build backlinks.

Link Building Outreach
Link building and blogger outreach are two terms often used interchangeably, but really link building is just a sub-section of blogger outreach that focuses on, you guessed it, exclusively link building.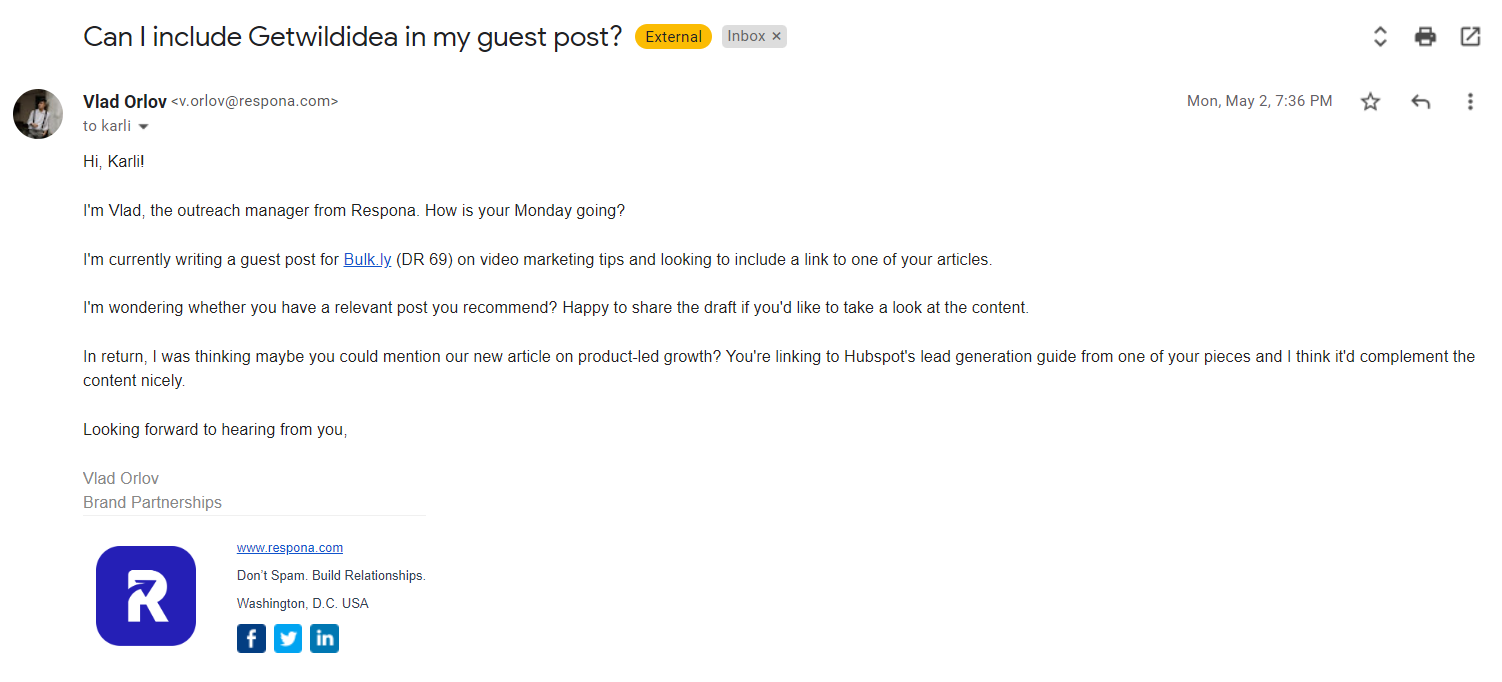 Podcast Outreach
There are three types of podcast outreach:
To get hosted on someone's show
To find and book guest speakers on your own show
To promote your podcast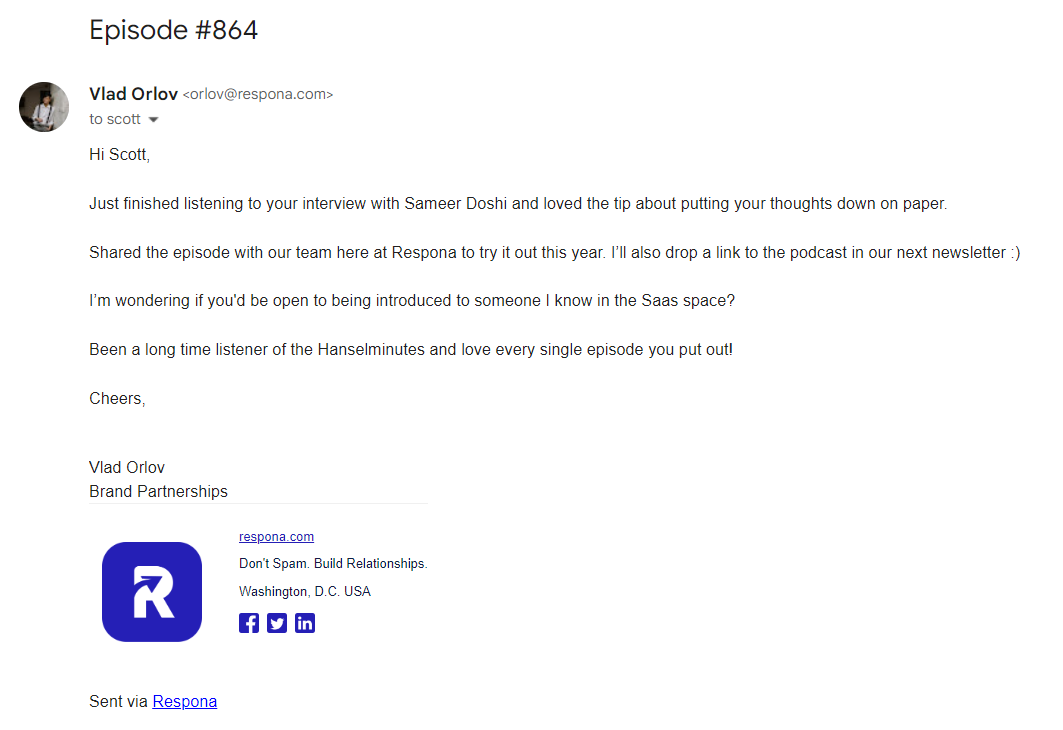 Influencer Outreach
Influencer outreach is a process of building relationships with influential people in your industry in order to promote your brand or product. The goals of influencer outreach are to build brand awareness, generate leads, and drive sales.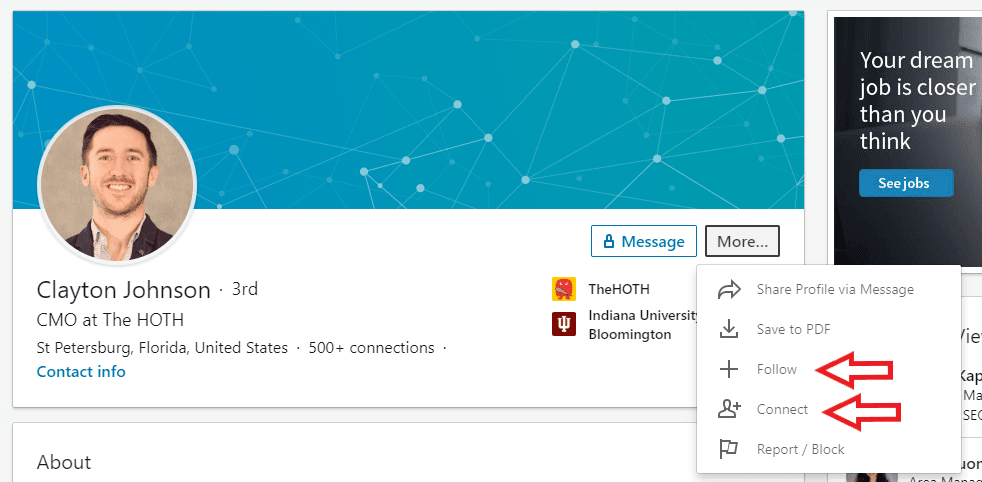 How to Run an Outreach Campaign?
Now, let's take a look at the exact steps required to run an email outreach campaign.
Respona is primarily a link building outreach software, so in our example, we'll do a link building outreach campaign.
More specifically, the anchor text strategy.
The anchor text technique is one of the simplest and, possibly, most successful link development tactics. If you're new to link building, the anchor text approach is a fantastic place to start because it will offer you a basic sense of the main procedures involved in any link building effort.
The procedure is straightforward: you will hunt for non-competing articles that include your content's target keyword (or a comparable phrase) but are focused on a different issue.
These sorts of articles are ideal for link building since adding your link to them would assist cover a topic that they do not cover in depth. This contributes to the creation of a more informative resource, making it a win-win scenario for all parties.
Some of the most powerful backlinks for SEO are in-content, editorial backlinks with excellent keywords from relevant pages with proven authority.
Prospecting
The first stage of any outreach campaign (link building is no different) is prospecting, or finding the people you will be reaching out to.
There are many ways to do it, including manually.
However, Respona can help automate this process almost entirely.
Our contact search automation pulls results directly from Google, supports all advanced search operators and can actually run multiple queries at the same time.
A sample search looks like this: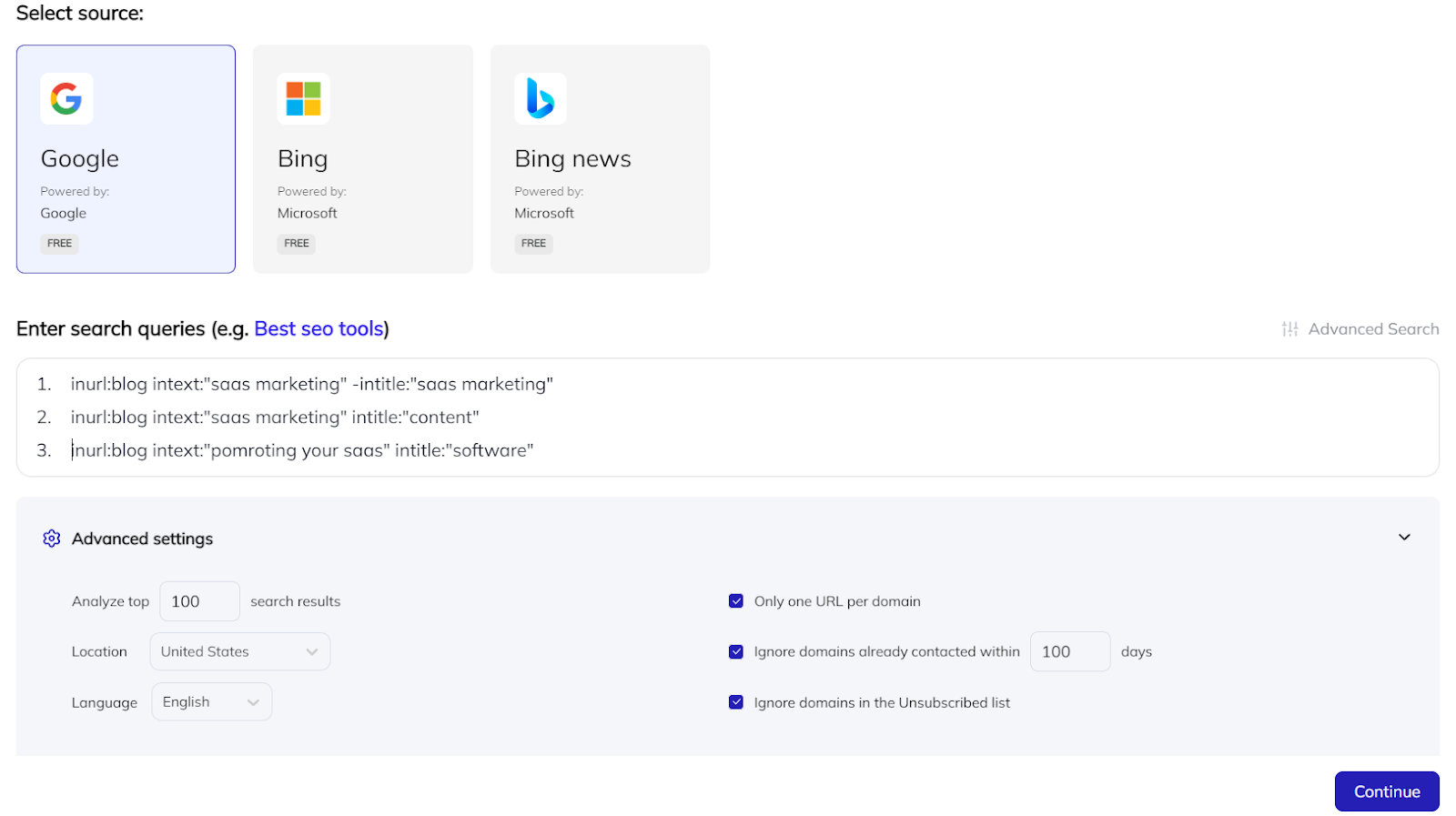 It runs in the background, and after it's done, its results will be automatically added to your Respona campaign.
Preparing Your Email Sequence
Once you have your prospects ready, the next step is to prepare the email sequence that will be sent out to them.
A sequence usually consists of your initial email and one or two follow-ups.
You can insert variables like @name and @day_of_week into your Respona sequences to help with personalization down the line.
Here is an example sequence for an anchor text strategy campaign:
To learn more about the elements of a strong link building pitch, feel free to refer to our link building outreach guide.
Finding Contact Information
Finding contact information may appear to be arduous. But it doesn't have to be that way.
Respona has virtually completed the automation of this procedure. All you have to do is tell the tool who you're looking for, and it'll handle the rest.
Allow us to clarify.
After you've finished creating your email sequence in Respona and proceeded on to Step 3 – Find Contacts, you'll see this window: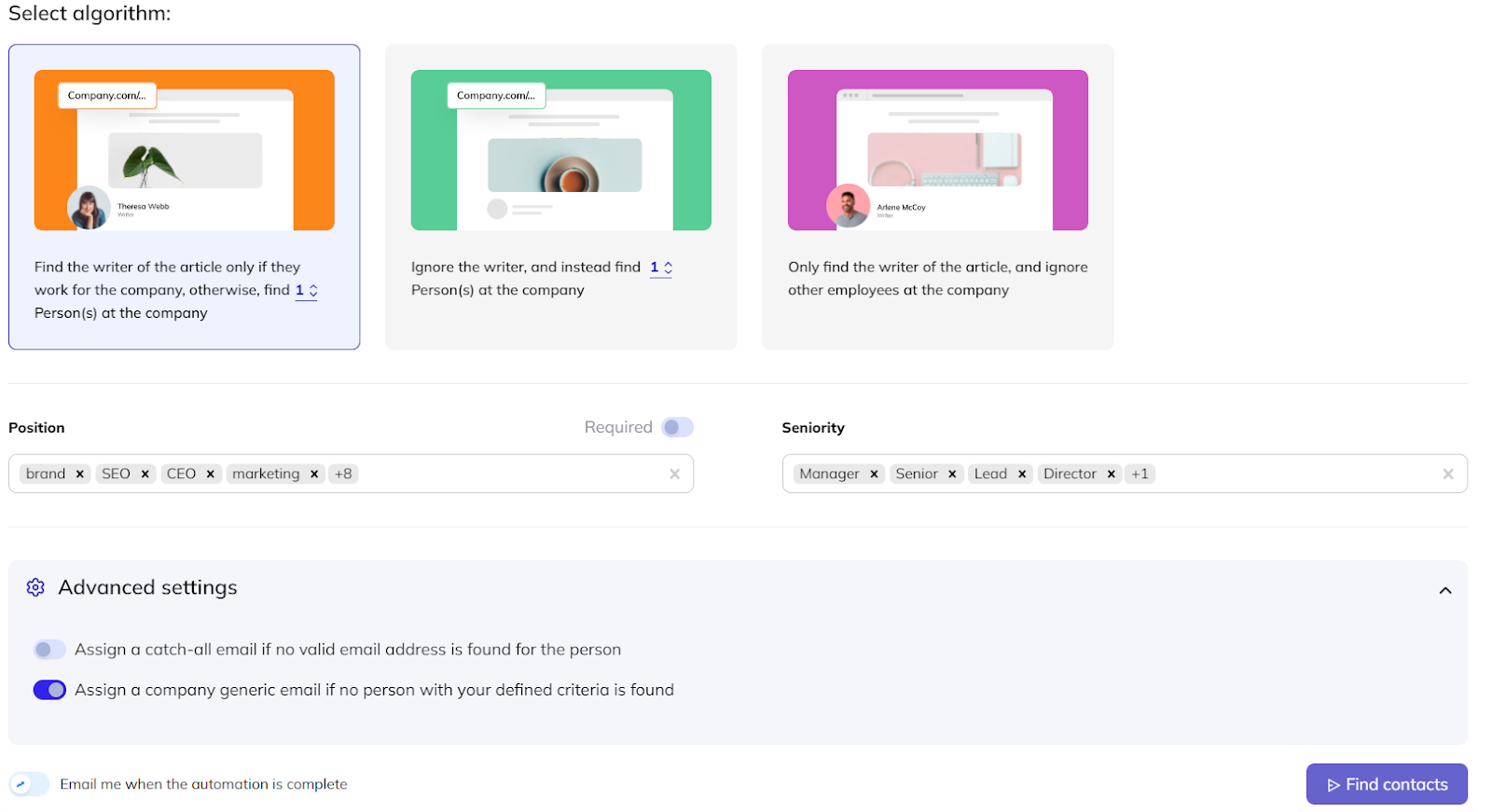 The algorithm operates in three modes:
Find the article's author if they work for the firm; else, find x person(s) at the company.
Ignore the author and instead look for x person(s) at the firm.
Find only the author of the article and disregard the rest of the company's personnel.
The first option will be the automation of choice for link building objectives. Because contacting a guest post author or a writer who does not work for the publishing website makes no sense.
When you select "Find Contacts," Respona will begin searching for email addresses on all of your prospect websites.
After that, you may double-check the findings or even expose all of the prospective contacts related with your target domain.
It does everything automatically, and you can review the results (or run additional manual searches later on) after it's done.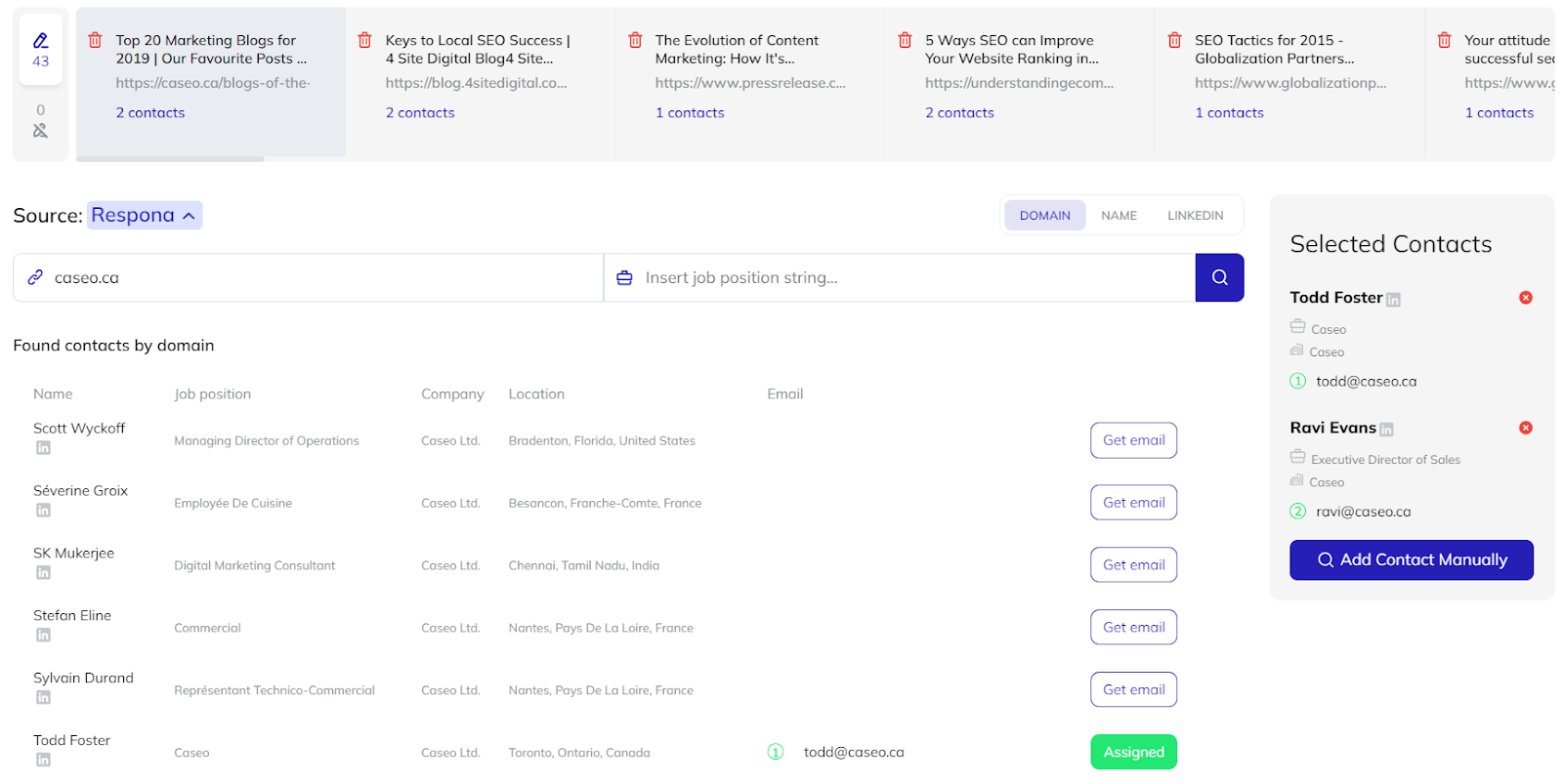 Personalization
All of the variables you specified in Step 2 – Create a Sequence will be customized automatically here.
However, simply stating your prospect's name and organization is only half the battle.
You could also include something unique from their content in your email to make it appear like it came from a real person who read their blog post and not simply another link building pitch.
Finding unique topics to highlight in each and every one of your link pitches might take time.
As a result, we've created an AI that selects the most significant bits of the content for you to copy and paste as personalizations into your emails.
These article excerpts will appear to the right of the email editor.
Another wonderful method to customize your link pitches is to add graphics that show the prospect precisely where you want the link to appear.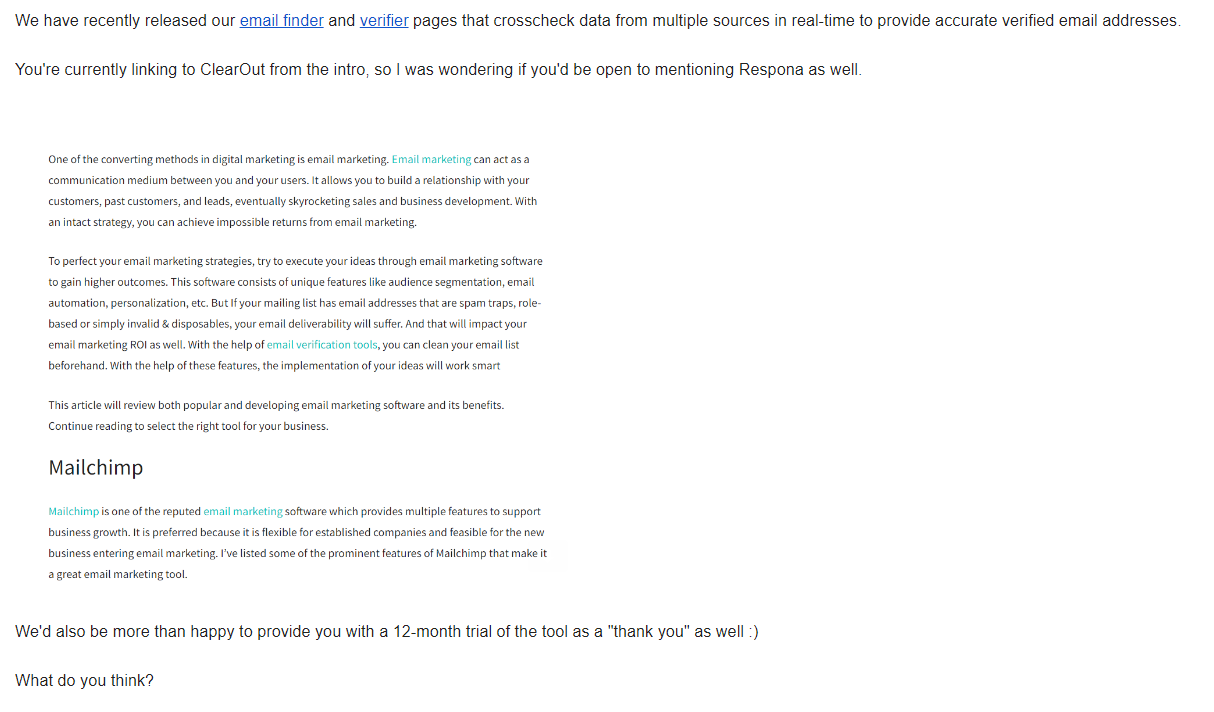 Because they cannot be automated, it signals that a genuine person took the time to develop the link pitch, which can and will enhance your response rates.
Bottom Line
Even when using automation tools to speed up the outreach process, creating and running large-scale campaigns can take a lot of time and effort, but because of its low cost and the fact most people have both personal and business emails, outreach remains a vital tool that helps countless businesses achieve more sales, generate publicity, promote products and content, and, of course, build high-quality backlinks.
Email outreach is an effective way to reach out to potential customers, partners, and influencers.
It allows you to connect with people who may be interested in your product or service, but who may not be familiar with your brand.
Email outreach can also be used to build relationships with bloggers and other influencers, and to generate press coverage for your business.