Insense saw the value in Respona and went on to increase their use across various departments. Whilst harnessing the power of Respona, Insense has signed up two new partnerships using the cold outreach options.
In the first six months using Respona, Insense saw a large increase in the number of referring domains back to their site. The email campaigns run through Respona achieved an open rate of 80%. From the opened emails, the company is achieving a 3% conversion rate for gaining backlinks. Over a five-month period Insense gained 62 backlinks to their site.
"What we had in mind in the beginning was to be doing backlinking, but now on top of that, we can actually use it for something else, which is even better.

Respona really supports us with strategy and guidance for all our SEO. They always recommend how we can improve our blog:  remove cannibalization, to make our URL shorter. It's actually really cool because it helps us not just use the platform, but also build some understanding of SEO. It's really useful… when a software has this part of the education and guidance, it's valuable."
Insense's needs
To work on search engine optimisation (SEO), the company needed to increase their backlinks. This helps websites to rank higher on search engine results pages (SERPs) for the keywords they target. The SEO manager at Insense wanted to run the backlinking outreach manually, but the Marketing Lead saw value in bringing in something to automate the process. 
"I first realized that I have to create a list of 100 articles from different sites, and our managers told me that I'd have to find each contact manually!" explains Varsenik, former Marketing Lead at Insense. 
There were some key requirements that were identified for any outreach campaign the company was going to bring in for building backlinks and finding contacts. Along with good pricing and service, they wanted:
Access for several email accounts

Large numbers of emails being sent

Digital PR options

To find emails for potential contacts
The company has different teams that need to do outreach activities and they were using different tools for all stages of the process, such as finding emails, sending them, and tracking results. Bringing these functions together was important.
With different functions of marketing, sales, and supply, they needed to connect with different types of people – sometimes influencers and other times potential clients. Insense needed to make campaigns for each of their needs within one tool, streamlining their processes. 
Manana Papiashvili, Insense's Head of Business Growth says, "With email settings and protection, it's very hard to do emails at scale because, for example, with some tools you can do it, but then there are the follow ups and then a lot of manual work. You have to see who actually read it or not."
How Insense used Respona
Insense had Respona recommended to them and began using the tool in August 2020. Initially, they were using the software for their link building campaigns. 
Talking about how Respona improved processes within the marketing platform, Varsenik says, "The whole process of simplifying the backlinking, from finding articles to writing an email to those contacts…, you can do everything in one place."
After initial success, other teams within Insense began to use the software for cold outreach to potential clients and influencers. It's now used on three areas of the business:
Finding clients who can use the services of Insense is, of course, vital to its growth and success. First, the marketing team needs to find prospects, get the right contact for them, get the email into their inbox, and finally get it read and receive a positive response. 
"The core is reaching out in cold context sequences… Follow ups is the key here," Manana said when discussing the way Respona follows through the whole outreach process. Once the campaign is complete, there's also a lot of data at hand about the success of the emails and how many are actually being opened. 
In terms of frequency of use of the tool, there's someone at Insense using Respona weekly. Depending on the time of year and business activity, there are campaigns launching every week or two and follow ups are monitored daily.
Campaign Results
Insense achieve some truly remarkable campaign results. In the five months from September 2020 to March 2021, they were using Respona for backlink campaigns and cold outreach and got the following results.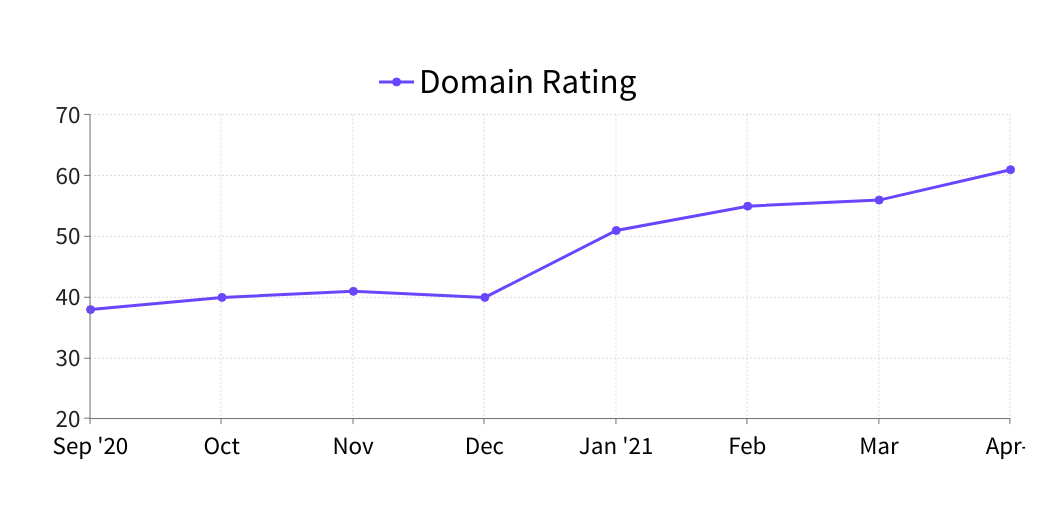 25789
Total Emails Delivered
19066
Total Emails Opened
2454
Total Emails Replied