By using our own tool, we were able to earn thousands of backlinks, more than 2X our domain rating, and grow our website from 0 organic traffic to over 96,000 monthly visitors.
In two years, we have earned over 2,800 new referring domains and increased our organic traffic from 0 to 96,000.
Respona has helped us consistently score 10-20 incoming backlinks every single week, thanks to which we were able to hit the DR 76 mark in less than two years – which makes it a 150% DR increase.
Our organic traffic had an even more impressive improvement: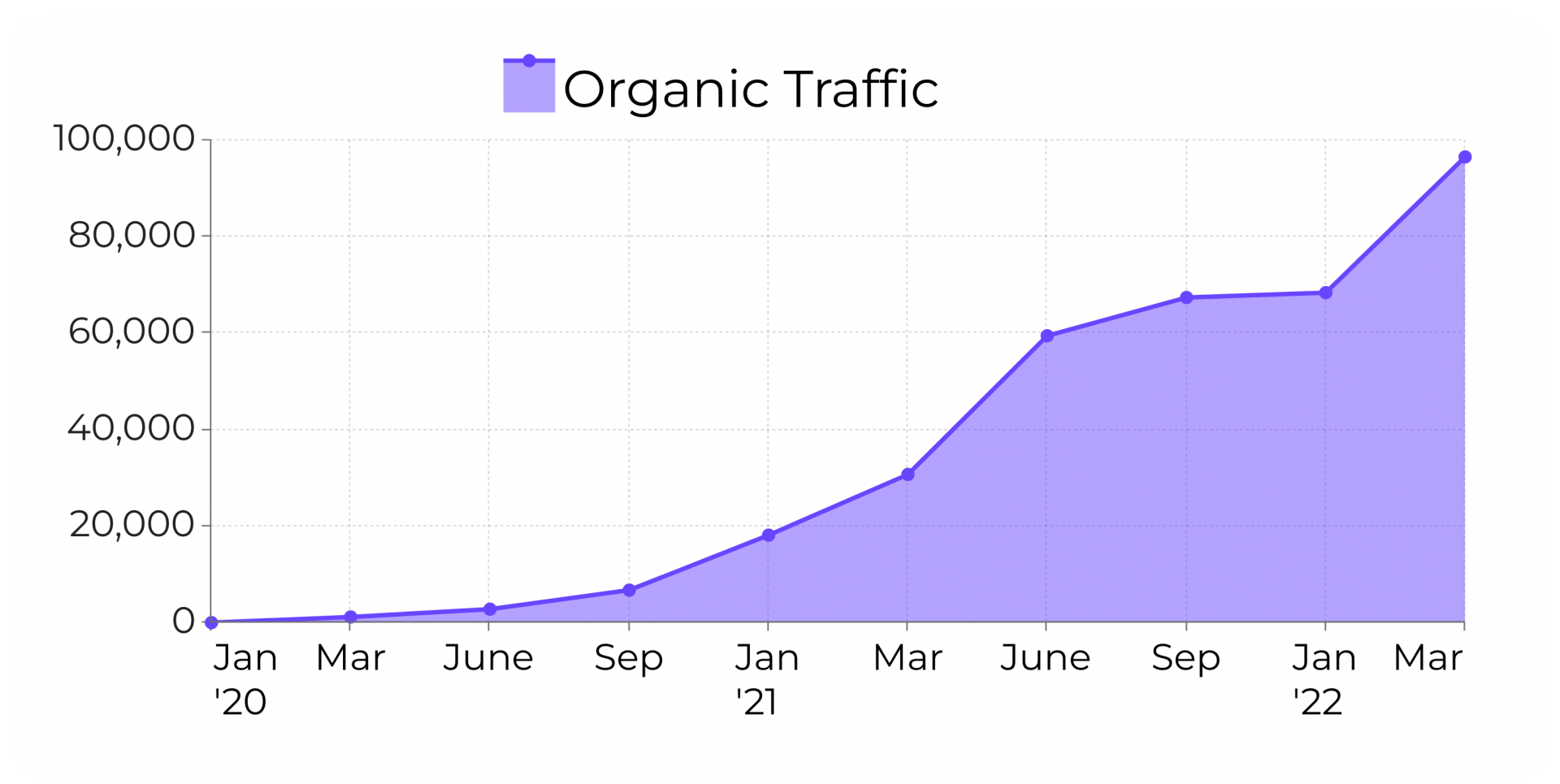 "Even as a beginner in link building, I started with getting 10 backlinks every single week. I never did link building before coming to Respona, but the simplicity of the platform and the specific order of the workflow really helped me learn and get up to speed in a very short time period."
Our Needs
Our main challenge lied in the fact that we were developing a new SaaS product and growing a completely new site from scratch. We also did not have the budget for advertisements and any kinds of paid promotion.
What we needed was a way to build organic traffic and gain traction with our website through content.
To do this, we needed to build a lot of high-quality links, and establish connections with potential partners, influencers, and bloggers.
How We Used Our Own Solution to Grow
It all started in January of 2020 when we released the very first version of Respona. At that time, Respona was nothing more than just a simple email automation tool connected to a search engine API for finding content. 
Our Domain Rating was at 30, we had fewer than 60 total referring domains, and got absolutely zero organic traffic.
At roughly the same point of time, one of our competitors actually went out of business. So, the very first link building strategy that we adopted was competitor mentions. What we did was simply reach out to the sites that mentioned them and asked to link to us instead.
While doing it, we also focused on growing our functionality and releasing new skyscraper content on our blog.
Slowly, we shifted the focus a lot on listicle and blogger outreach. Although we didn't expect to get featured on a lot of the major list posts in our niche at the time, Respona was invaluable for just starting the conversion with influencers and bloggers that saw our potential.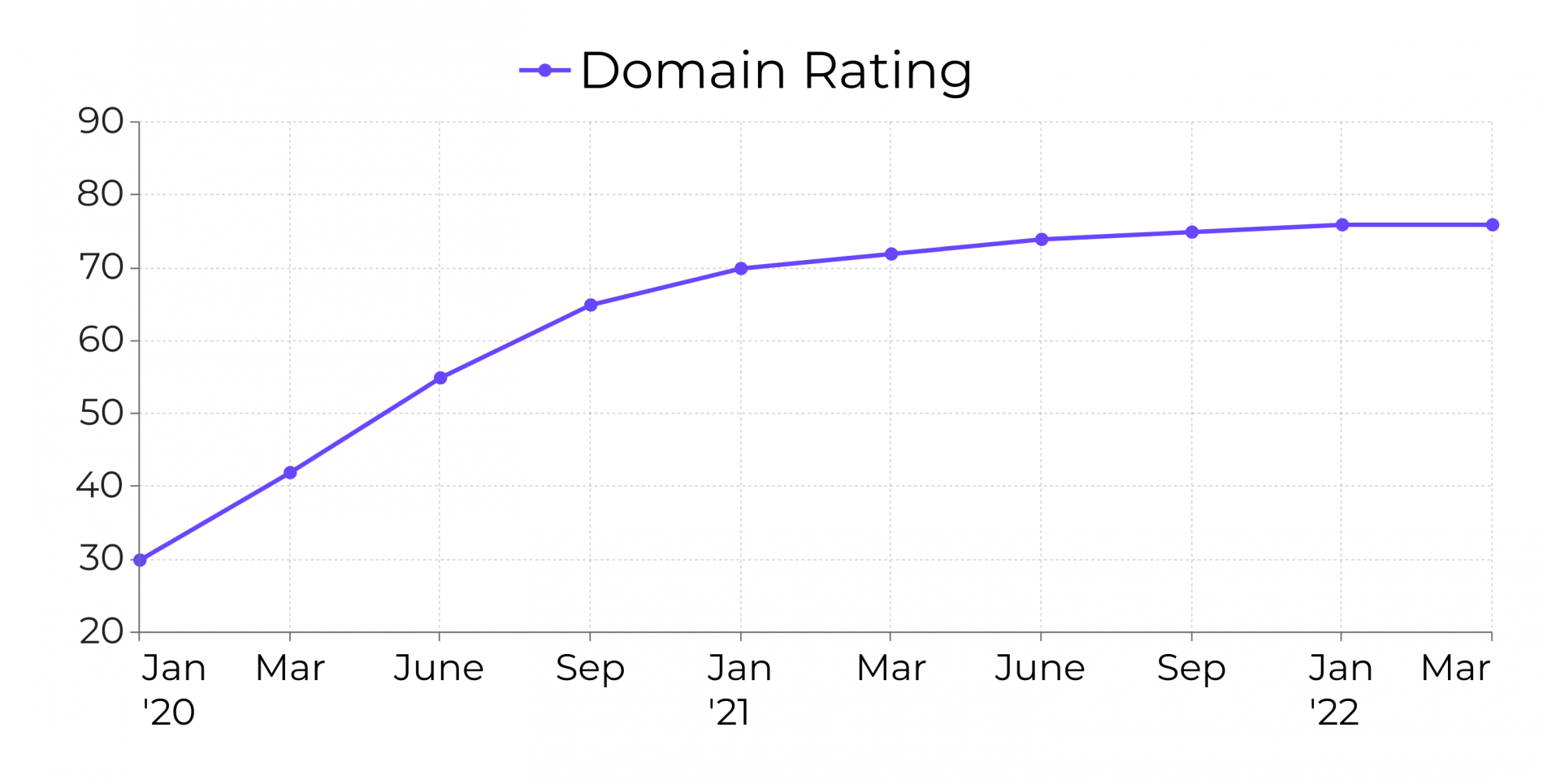 As we grew to include Digital PR, influencer searches, podcasting, and our prized automations, the bloggers that we reached out to in the early stages started to take notice. 
By the time we had finished our competitor and blogger outreach link building campaigns, our Domain Rating was at a point where we were able to collaborate with more authoritative websites. Also, we had built up our blog content and had more valuable pieces to build links to.
In about May 2020, we started to really scale our outreach and play around with different strategies. These would include strategies like anchor text, SERP competitor backlinks, and blog post mentions. As we would publish more content, we would have more opportunities to build links. 
Then once our DR had risen to over a DR of 60, we began to establish relationships with other organizations to create link partnerships. As we built a strong network of link partners, we added guest posting into the mix of link building strategies.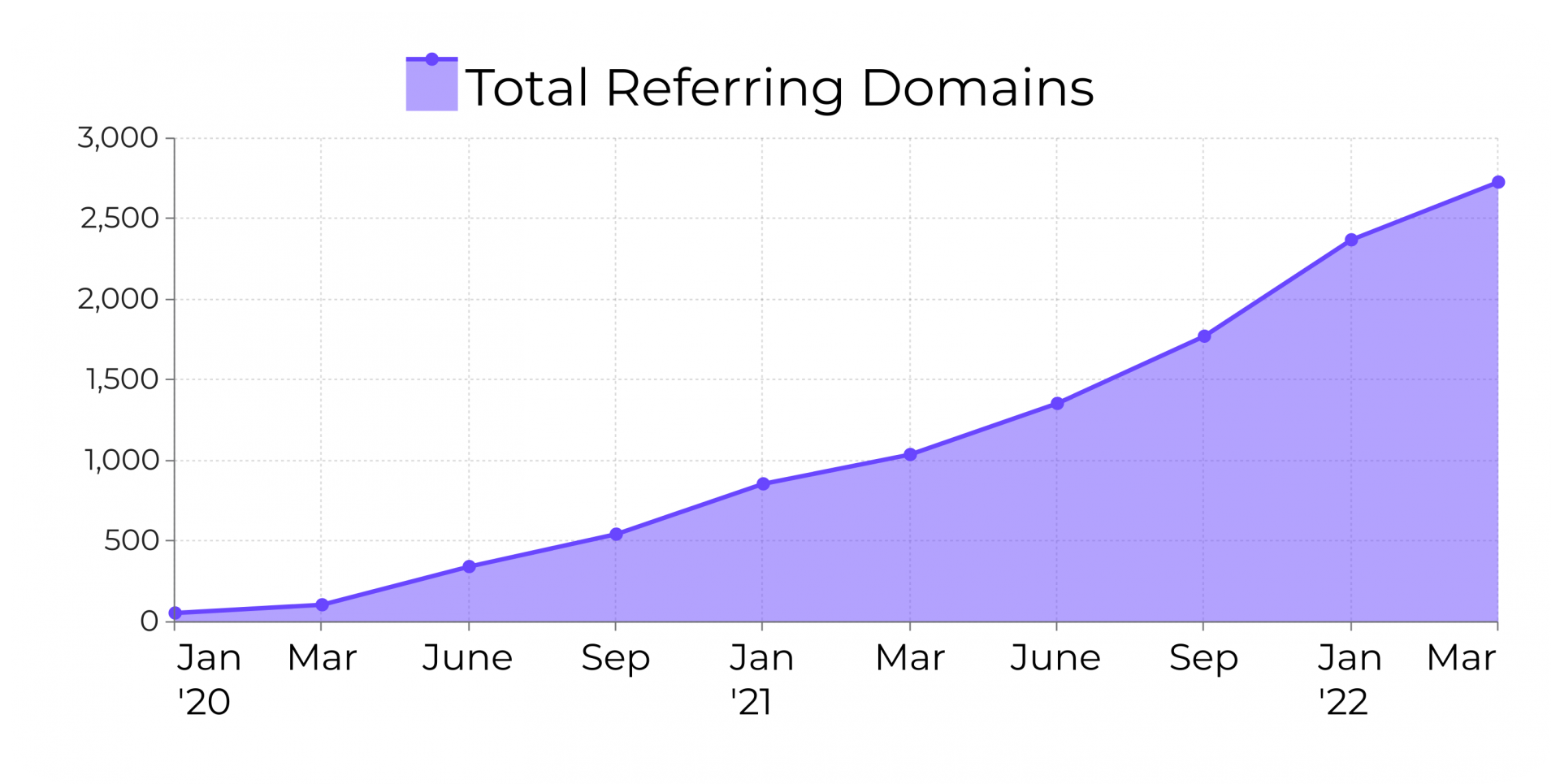 Before November 2020, all of this was done by our marketing manager, Ivan, on top of other responsibilities. 
That's when we hired a link builder to do it full-time. That link builder was me.
Since I was able to dedicate my whole workweek to just building backlinks, I was really able to scale up our efforts. 
After a couple of months, I was able to consistently earn us 15 backlinks a week, and then even 20. My personal record for the number of links earned in one week is 37.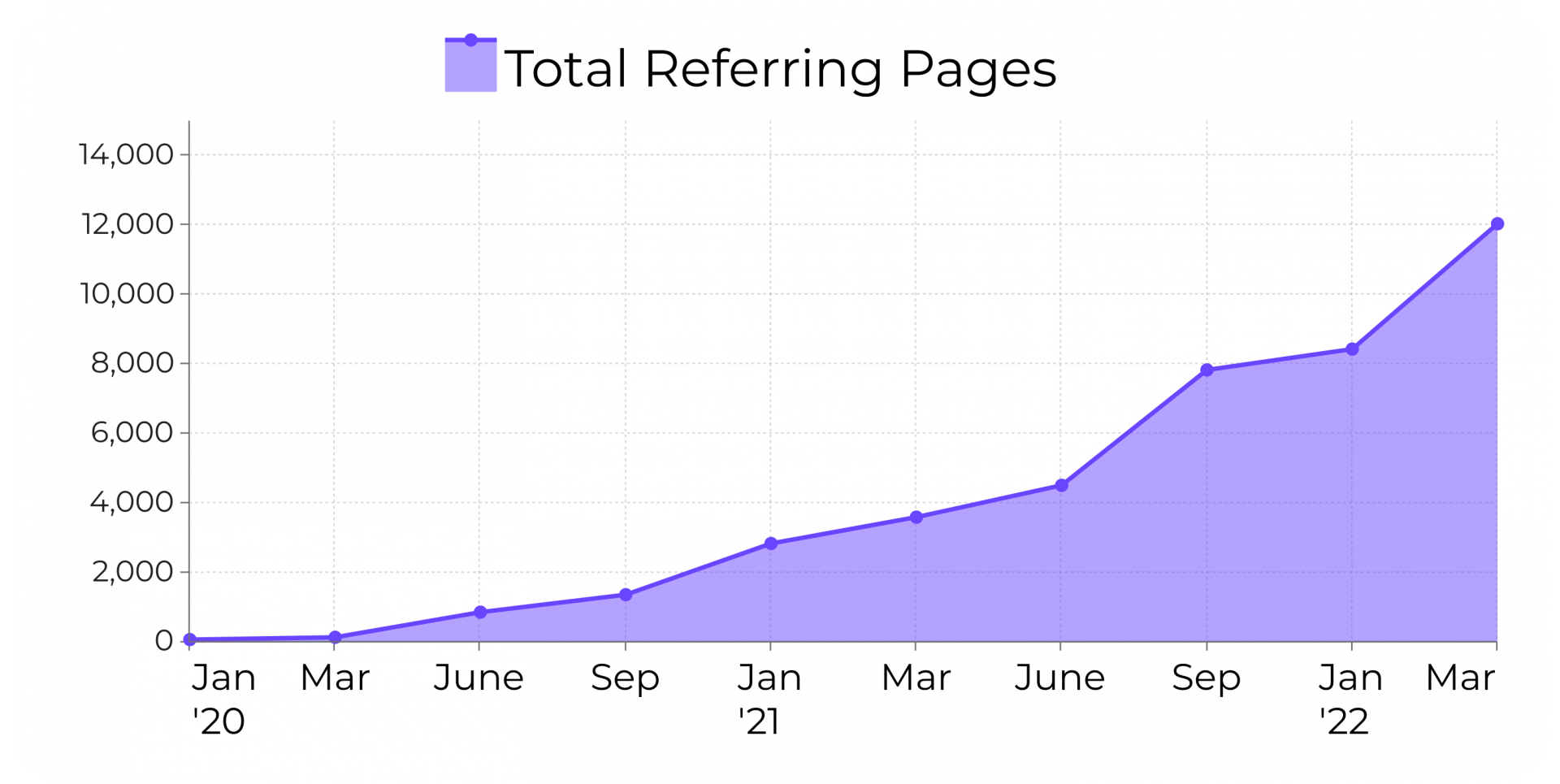 The main link building strategy that I use is guest posting. I write regular contributions for websites, and include links to my link building partners' websites. In return, they provide us with links either from their websites, or their own guest posts.
Campaign Results
Here are the raw stats for all of our link building campaigns in the last two years combined:
13028
Total emails delivered
1013
Total emails replied