With the help of Respona, in over three months Matchmaker.fm has added thousands of members to its community.
Co-founder and CMO, Mike Cunsolo, estimated that up to 75% of all people he reaches out to join the podcaster community he's creating.
Along with growth, there is a significant amount (about 90%) of time saved – what used to be a process of half an hour or more is now automated and takes a matter of minutes.
"The platform itself is very intuitive and it's very easy to use. There are a lot of lead gen apps out there but you can't specifically target podcasts. For us, creating podcasts and also running a community for podcasters, that ability to target is really invaluable. It helps us connect with podcasters at scale… Everything we need to get these campaigns going is all in one space."
Matchmaker.fm's needs
Before being introduced to Respona, Matchmaker.fm's process was much more manual. 
"Originally we were doing [outreach] manually, using a scraper bot that we built ourselves. We were scraping RSS feeds from the Apple podcasts store, getting the emails, and reaching out to a handful of people," Mike says.  
"We'd been onboarding guests in a similar fashion, but that's been via LinkedIn," he continued. 
Once he had the data, Mike would enter it into the email marketing tool, Lemlist. 
There was a clear need to better automate the process, but finding a lead generation tool that could specifically target podcasts was a challenge.  
With a range of tools in use, Mike wanted things streamlined: "We were getting the data together to mail the shows manually; what we wanted was a solution that had the data in-house so we could message certain types of shows based on certain criteria, create campaigns for them, then send them an automated sequence of emails."
Following a recommendation from a Matchmaker.fm community member, they started using Respona as their outreach tool.
How Matchmaker.fm used Respona
As CMO, Mike has been the one using Respona within Matchmaker.fm. 
In an average month, he reaches out to 500-1,000 podcasts, inviting them to join the podcaster community, using the tool to filter search results down to podcasters.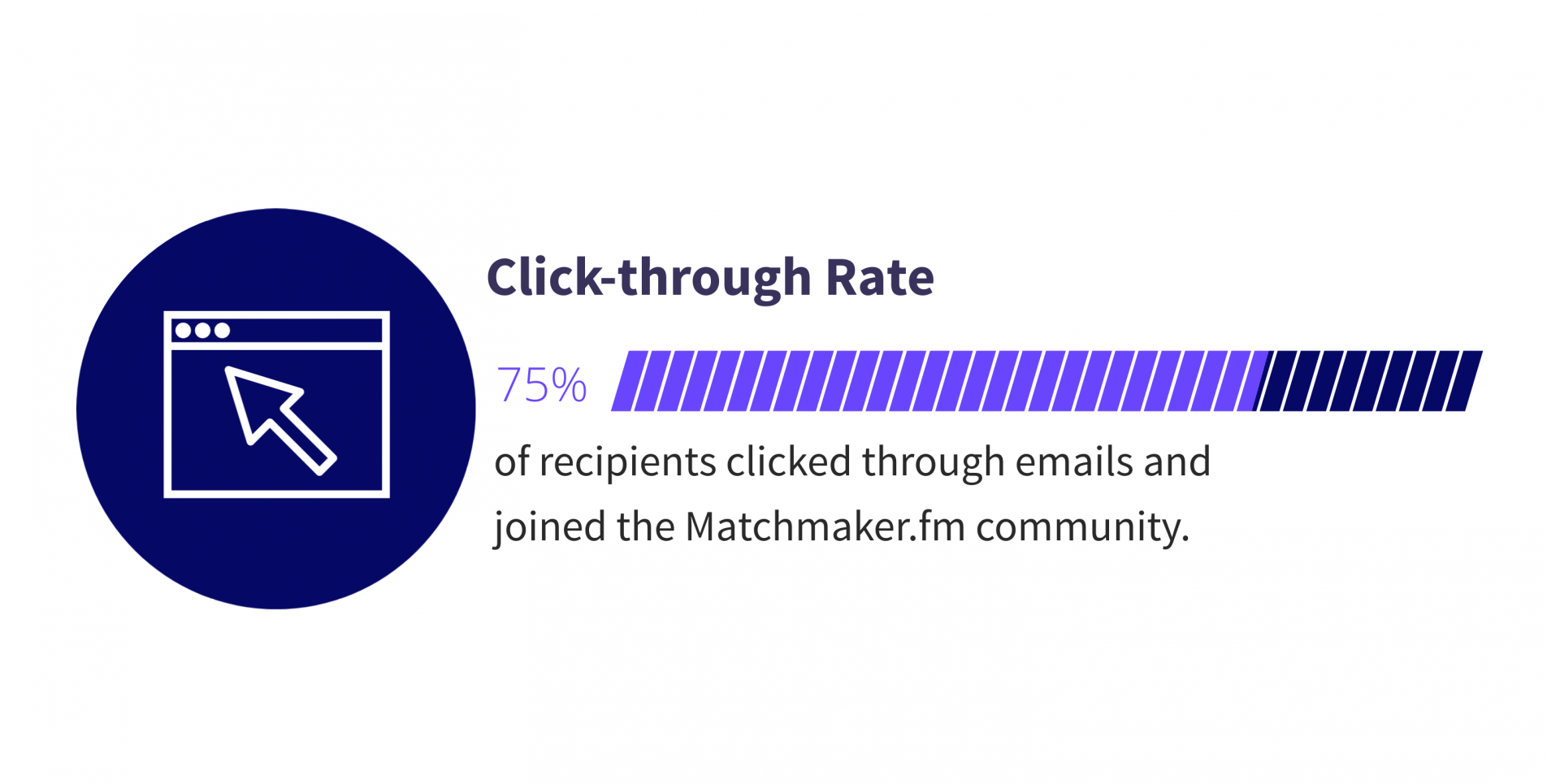 "It makes it really simple to find the types of shows that we want, based just on the keyword… We can be specific with the types of shows we want to get based on the types of marketing activities we're doing," Mike explained. 
Overall, talking about the success of using Respona, "It helps us connect with podcasters at scale and manage those campaigns relatively easily."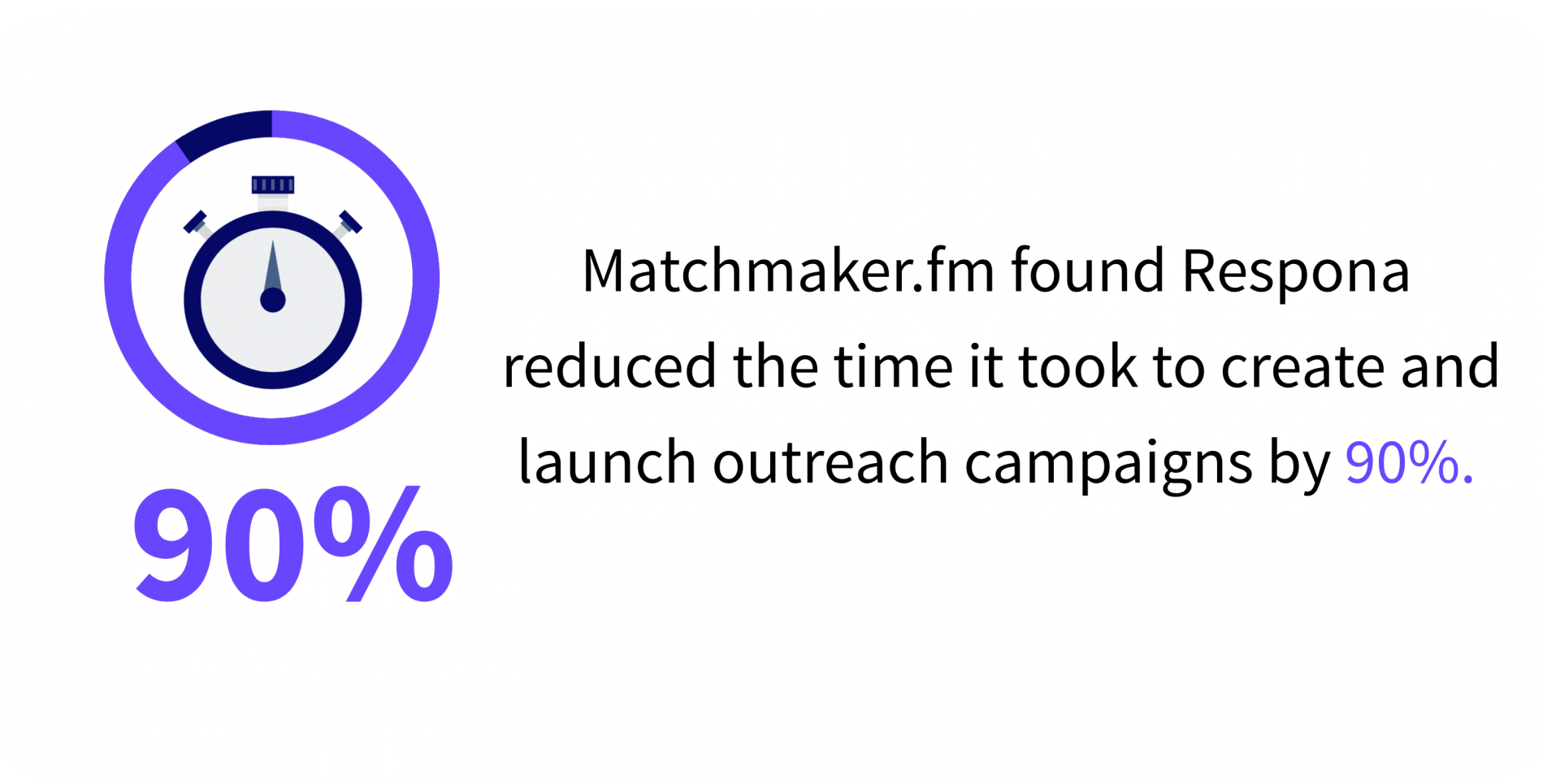 What does the future hold for Mike and how he uses Respona? "Long-term, we plan to start scaling up our outreach for podcast production for our sister company Podcast.co."
Campaign Results
Let's have a look at some interesting campaign results. 
First of all, 6,741 opportunities were targeted during the campaign period via Respona.
6799
Total emails delivered