Since 10to8 – an appointment scheduling software – started to use Respona to automate their link building campaigns, they've seen improvements in their domain authority (DA) as a result of the increase in referring domains to their site.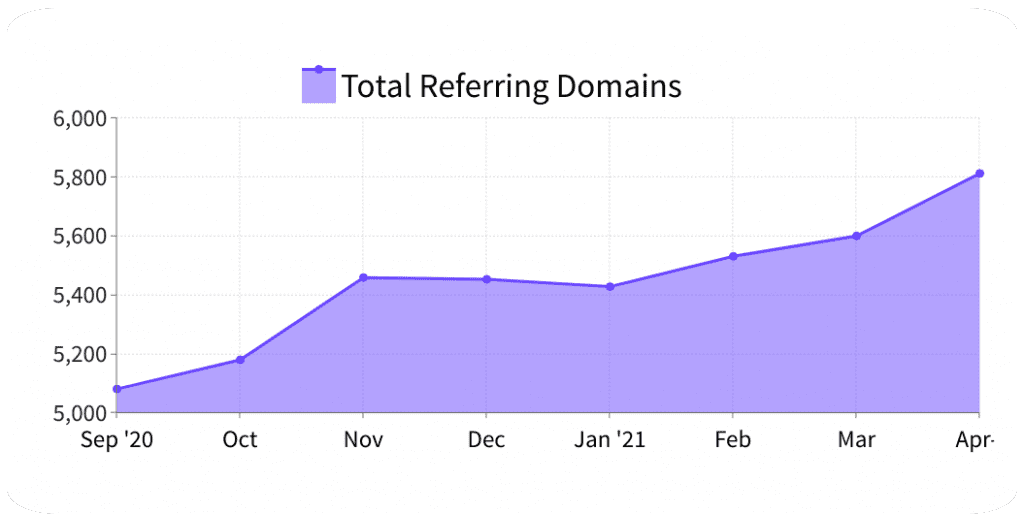 Through successful email campaigns with open rates of 63% and reply rates as high as 28%, the company was able to connect with the right people to achieve their goals. The DA for 10to8 had been hovering around 48-49 for years. Within months of using Respona to do backlink outreach, the site had bumped up to 50 and is still there now.
"Our domain authority was moving between 48 and 49 in the last three years. We started using Respona, and in a couple of months it went up to 50. That was a big indicator of success for us. We can see that we are actually building more links than we're losing. And our net link gain rate is going up.

"We ran a podcast campaign. In the past, whenever we reached out to podcast hosts, we didn't have much success. In our latest podcast campaign, we got six podcast hosts to get back to us and I've been featured on a smaller podcast since we started using Respona. Thanks to Respona, there are two or three more podcasts in the pipeline, too."
10to8's needs
Before finding Respona, 10to8 had been doing their link building manually. "We always did very tailored link building campaigns. And it was a really manual process." explained Anna Kocsis, their Head of Marketing. 
Link building is key to improving a site's DA, which correlates with how high it will rank on the search engine result pages (SERPs). It requires a company to contact website owners and editors to ask them to link back to a blog or article that's relevant to them.
It had always been important to the company that they did link building right. In her role, Anna would regularly get spammy emails formed through templates – she'd ignore them and so knew if 10to8 followed that model, her team's efforts would go unanswered, too. 
Bringing in a new marketing tool needed to be:
Convenient

for the Digital Marketing Executive to use

Automated

to speed up link building processes

Able to be

personalized

to avoid feeling like a bulk campaign
So that they could get external websites linking back to blogs or other content on their site. 
10to8 is a data-driven business so being able to track efforts and get information about the open rates, reply rates, and links that come from campaigns is invaluable.
Being in such a crowded marketplace, it's also important to build authority for a brand. Link building can be one part of this, and getting the company voice out there, through putting Anna in the public eye, was also important.
How 10to8 used Respona
"When I came across Respona, I thought, "gosh, this is fantastic". This matches the whole taking out the manual approach from the process, and automating as many of the workflows as we can, while still giving that personalized touch to it," Anna says about coming across the tool in January 2020.
Having tried tools like BuzzStream, Pipedrive, and Moz, she was looking for something that was an all-in-one solution. "The database mining, the information crawling from the blog articles, and the cadence too, and tracking the open rates and the reply rates," Anna says listing what she likes about the tool. "Respona is a very specific and very different tool in that regard, that it does it all and does it right."
Her Digital Marketing Executive, Karaan, is the one who uses Respona regularly. His main task is to build outreach campaigns to get backlinks for content that 10to8 has produced. As well as setting up new campaigns a couple of times a month, responses are monitored within the software and he reports on campaign performance, too. 
How do the features of Respona work for their efforts? "I really like that we can find the details that we need to find… that we can personalize the emails and make them really, really targeted at the contact… I can actually quote a couple of lines or key points from the blog article [I want to get a link from], so it really feels like you read it," explains Anna.
By getting to grips with Respona for finding the right people for link building, they were then able to add a new use for the tool. Aiming to build brand awareness, they were able to make new campaigns targeting podcasts and doing digital PR.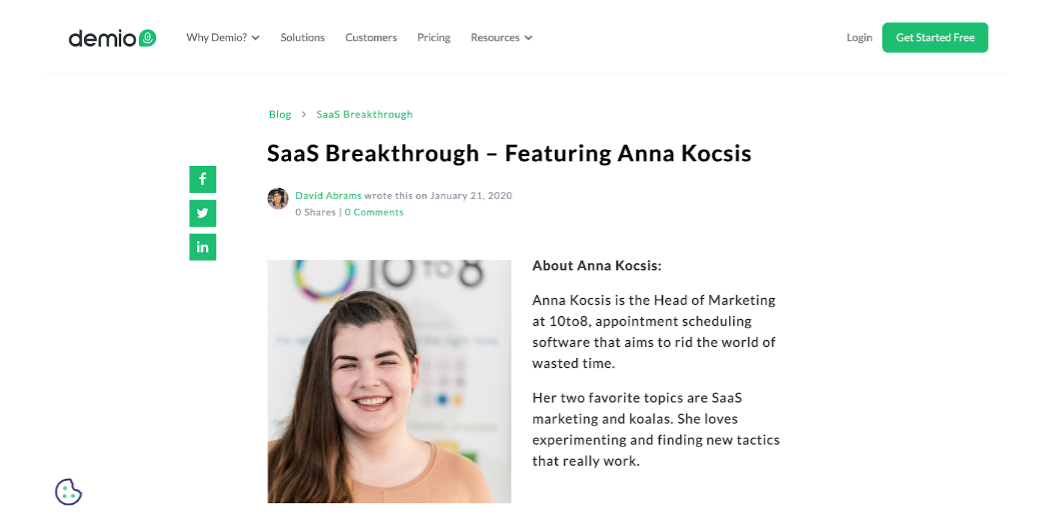 Campaign Results
Let's have a look at some interesting results, for the seven campaigns that were launched during the usage period by 10to8.
304
Total Emails Delivered