ClicData needed a way to scale up and automate their link building processes without sacrificing quality.
In the 2 years that the team has been using Respona, their number of referring domains increased from 600 to over 2100, and organic traffic grew by over 350%, rising from 7000 to 25000.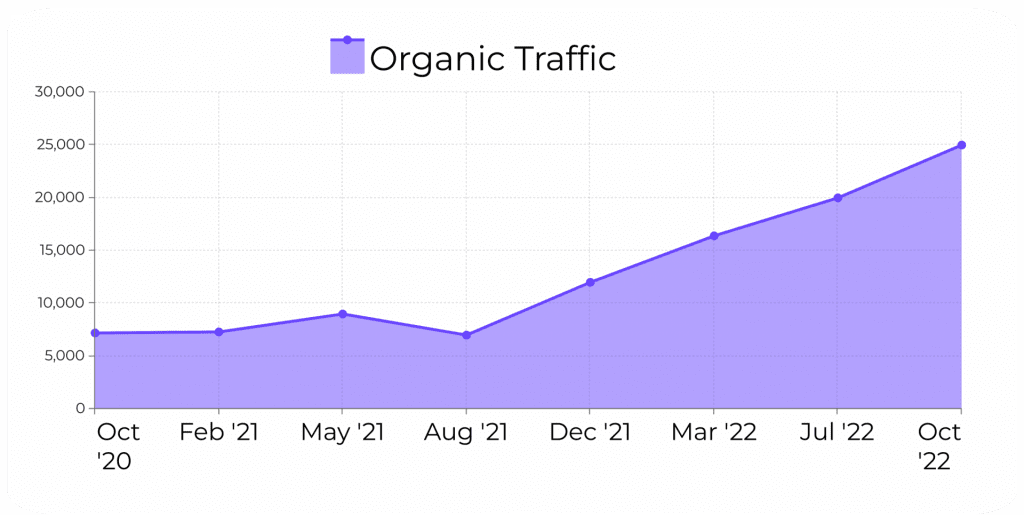 "We tried Respona, and I definitely saw the value since we started the trial."
ClicData Needs
ClicData relies heavily on organic acquisition channels, so good online visibility and high organic traffic is a must for the team.
Before Respona, Axelle had tried performing manual link building outreach (with the help of some common tools like Linkedin, Hunter, and even Hubspot's free plan) , but it was too slow, inefficient, and not scalable. 
While looking for a way to automate and professionalize their link building, Axelle received a recommendation from her partner, Hailey, who was already an active Respona user to try the tool. 
It has worked out for them from day one, so the team over at ClicData didn't even consider any other, specifically link building-oriented outreach tools.
How ClicData Used Respona
Earlier on, Axelle was the only team member using Respona, but has since delegated link building to a dedicated link builder, Alexia, and an independent contractor, Hailey to launch at least two link building campaigns each every month. 
When asked about her favorite feature, Axelle stated that our new integration with Ahrefs is a great time saver:
"The new integration with Ahrefs is definitely something that's really convenient because it reduces the time you would spend exporting opportunities from Ahrefs, cleaning up the data in Excel and exporting into a .CSV and uploading it into Respona – that middle step was a bit painful. And you removed it, so that's great. The integration is working well and it's time-saving."
By acquiring new, high-quality links both organically and with Respona, ClicData was able to secure #1-3 rankings for pages targeting over 300 new keywords.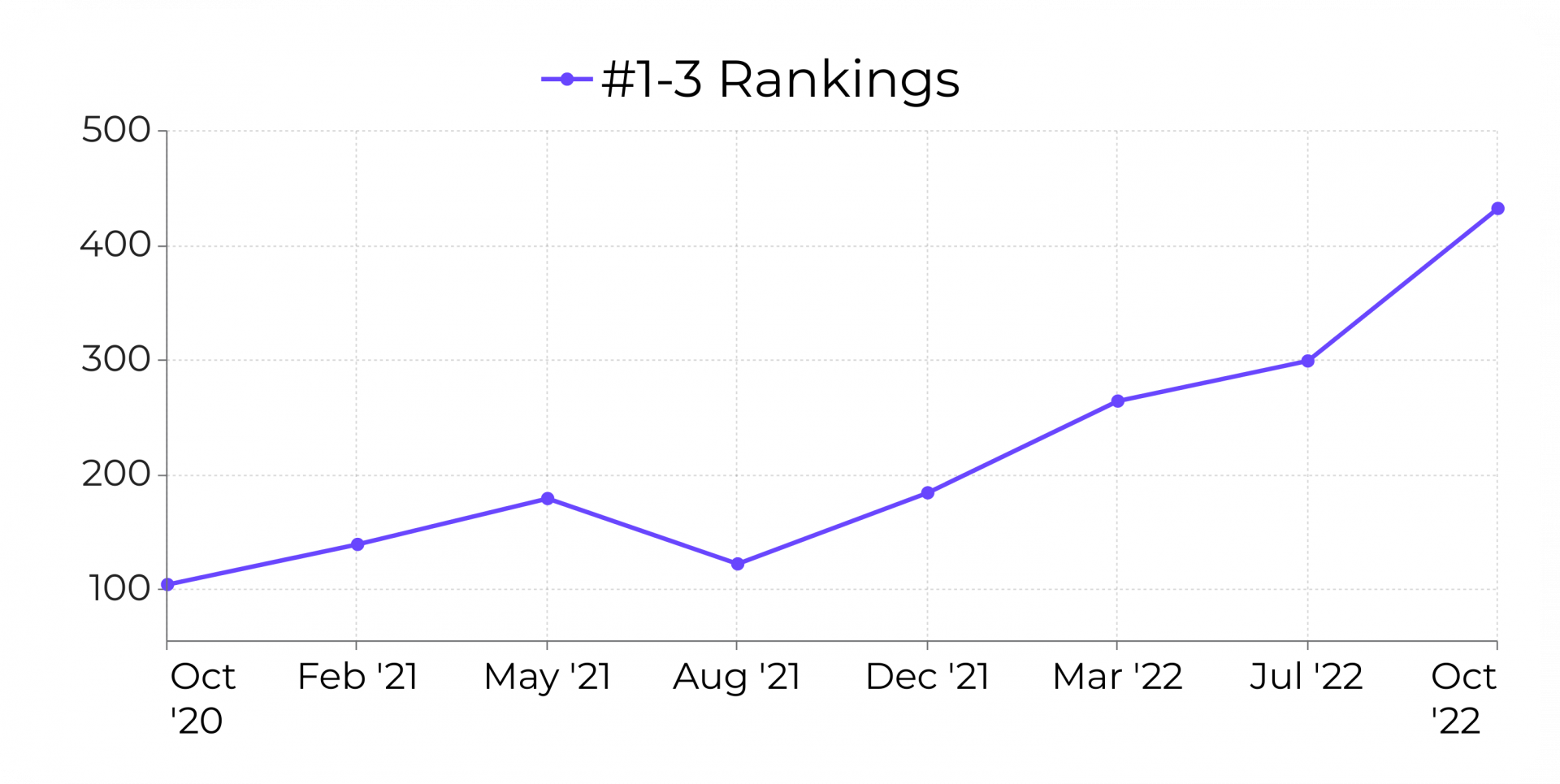 Besides link building, the team is also using our podcast search feature to book podcasts and increase ClicData's online visibility and authority:
"We were trying to find podcasts on different topics as we are targeting a lot of personas, and so Respona is meeting all of our requirements and needs here. We had at least three or four podcasts delivered from different campaigns. Good quality podcasts, too."
During the interview, our support team received a compliment, as well: 
"Good, very responsive. We're always very happy with the solutions, you all are answering in a timely manner and that's really convenient. We know that if we are stuck on something and we need to launch a campaign, it won't take weeks for us to find a solution and launch that campaign."
Overall, the team is satisfied with Respona as it helped them achieve their target: which is to source more backlinks in a shorter amount of time. 
"The expectation was to save us some time and get us more backlinks and opportunities in the pipeline. The short answer is yes – you met all of our expectations."
ClicData has been using Respona for 2 years, during which their number of unique referring domains has grown from 600 to over 2100.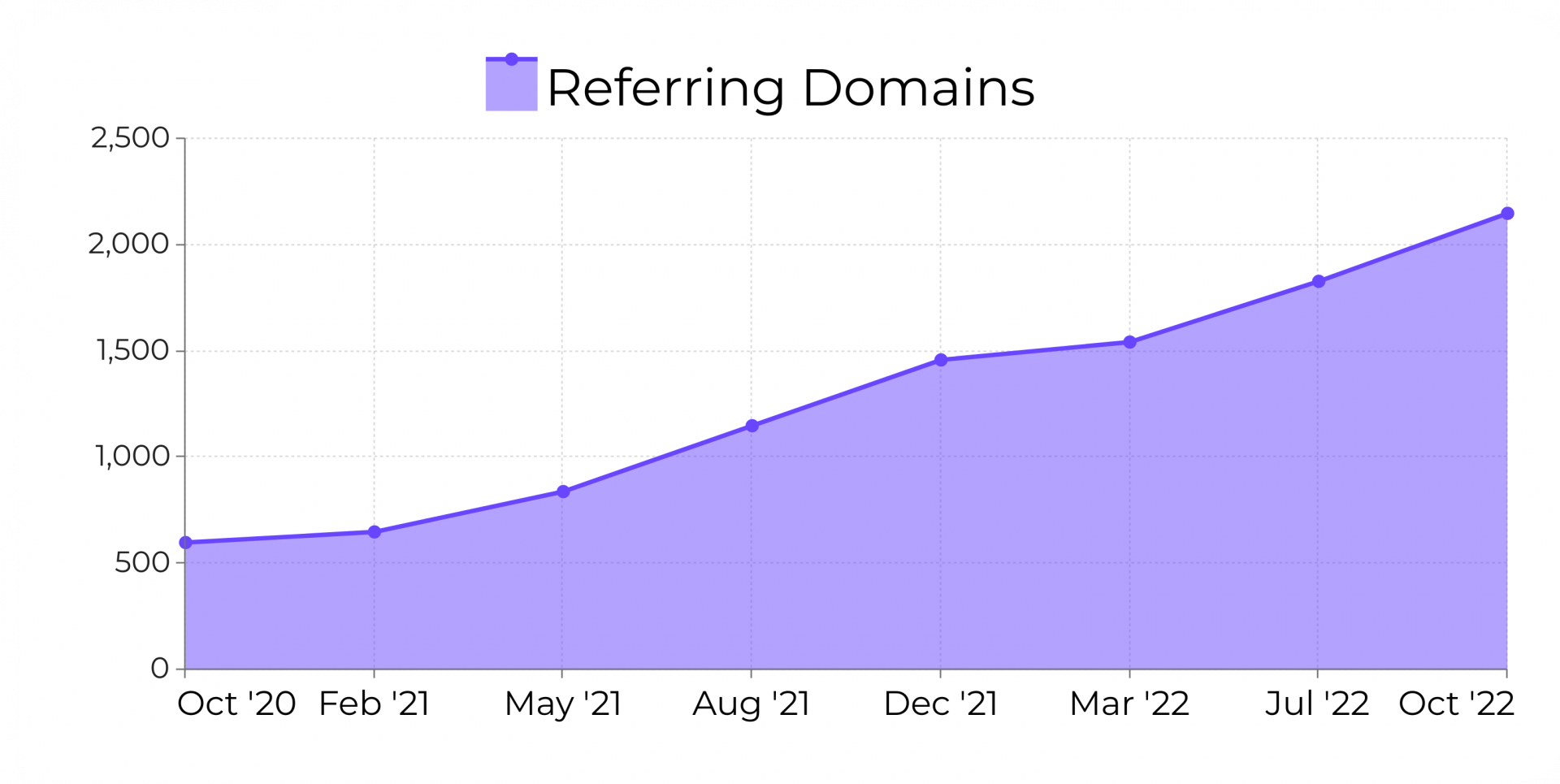 Not all of these links can be attributed to Respna as ClicData as a lot of them has been acquired organically, but Axelle claimed that:
"In the past 6 months, we got 126 new referring domains between DR 65-80, since these are the domains we're targeting with Respona".
Let's have a look at Clicdata's campaign results.
5325
Total emails delivered