Originally, Respona was developed as an internal outreach tool for Visme, so their team were actually our first users. The team saw so much benefit from the tool, that Respona has become the polished platform you see today.
Internal usage started all the way back in 2018, and that's also when the company started experiencing dramatic growth in organic traffic, and referring domains. In the past four years, Visme managed to grow from 165,000 monthly organic visitors to over 2.5M, earned over 55,000 referring domains, and over 1.8M backlinks.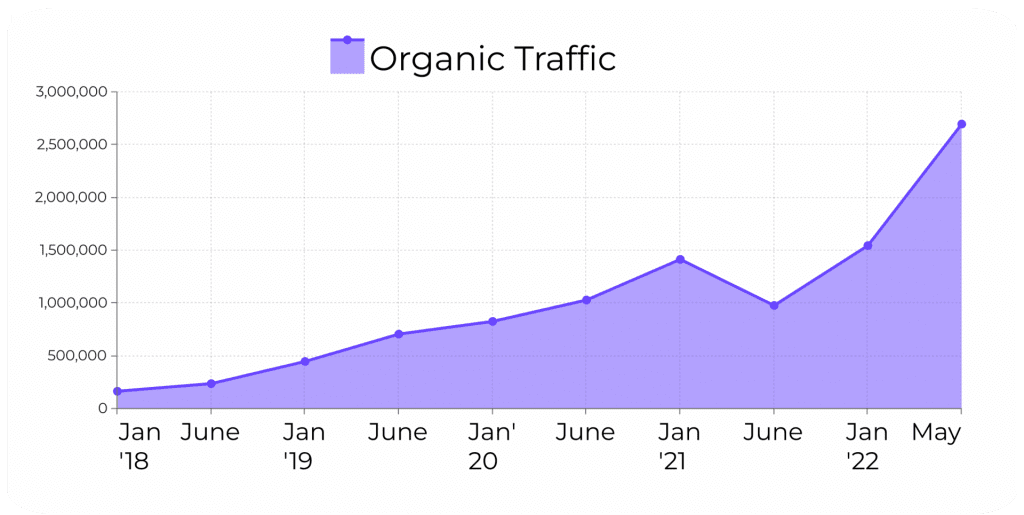 "Respona has a lot of useful features, but my favorite is the auto searching for emails and contacts because it really saves your time. You don't need to check websites to find the author, find his LinkedIn or email, or use other tools like Hunter to find an email that can be broken or not used by that person. And Respona saves a lot of time by doing that."
Visme's needs
The main problem that Visme needed to solve was the amount of time needed to perform link building at scale.
Before Respona, they were using other tools like Hunter and Mix Max to find prospects' contact information and automate email sequences.
"The whole team is using Respona (8-9 people) because it's very difficult to achieve an average result of 10 links per week without any automation. Without it you can achieve this result in two or three weeks, but then you have to constantly be doing something, like sending follow-ups, and it is very easy to forget things like this. Respona is helping a lot with this."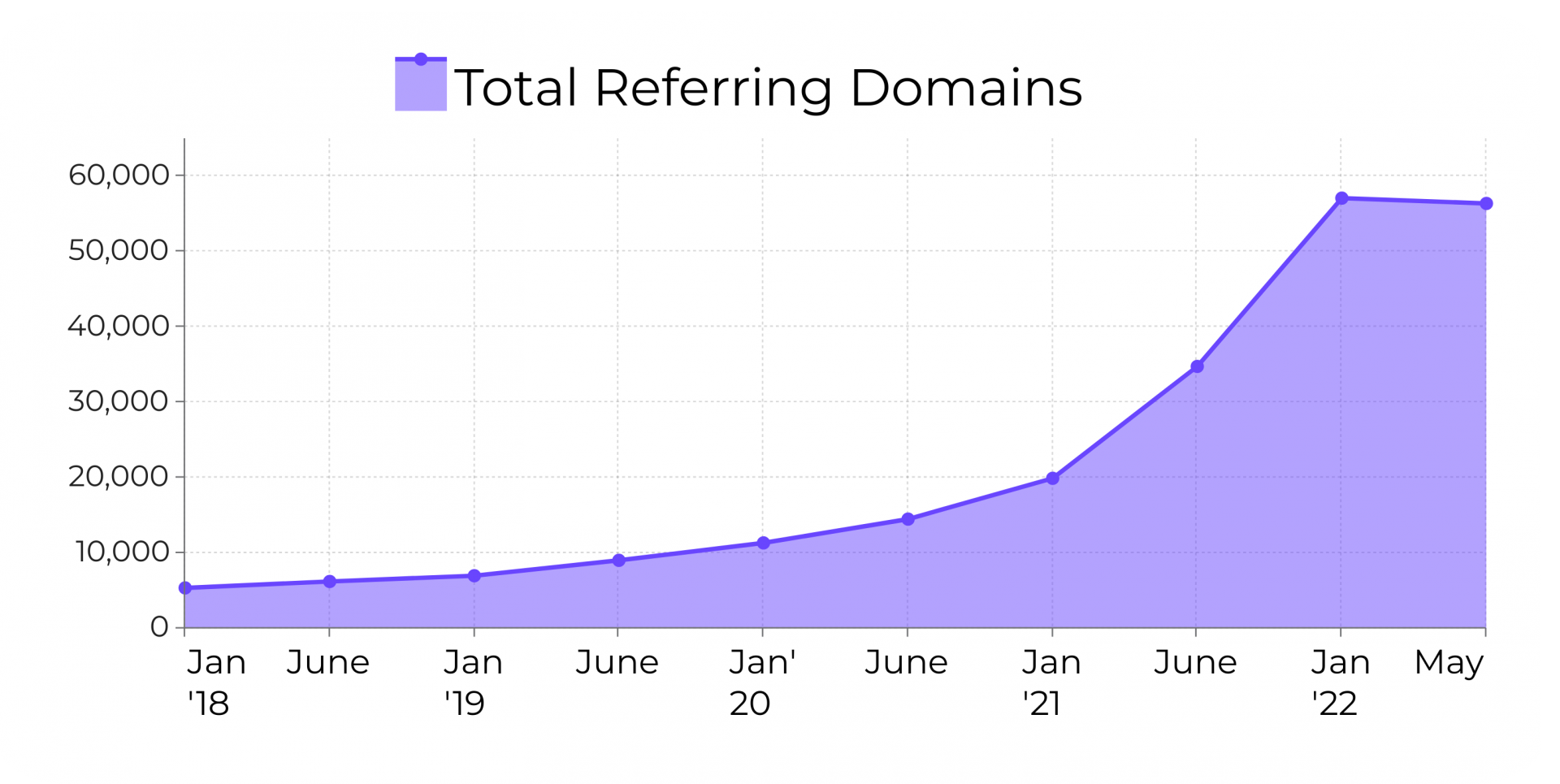 How Visme uses Respona
Visme mainly used Respona to build backlinks at scale to improve their online visibility and outperform their competition.
Their approach to link building is very simple: load up a few hundreds of prospects on Monday, and let the campaign run over the course of a week:
"We are using Respona weekly because, for example, on Monday, we are choosing prospects, or spying on competitors – we make a list of websites whom we should contact and launch a new campaign. 
For example, we make a list for 400 and start a campaign sending 50-55 emails per day. This will be enough for a week or even two weeks, so there is no need to really use Respona daily. 
In short, we use it once or twice a week to upload a list of contacts and then just let it run on autopilot.
But if you launch smaller campaigns, you can definitely use it daily."
As Bogdan told us, the main problem the team had before using Respona is scaling their link building efforts.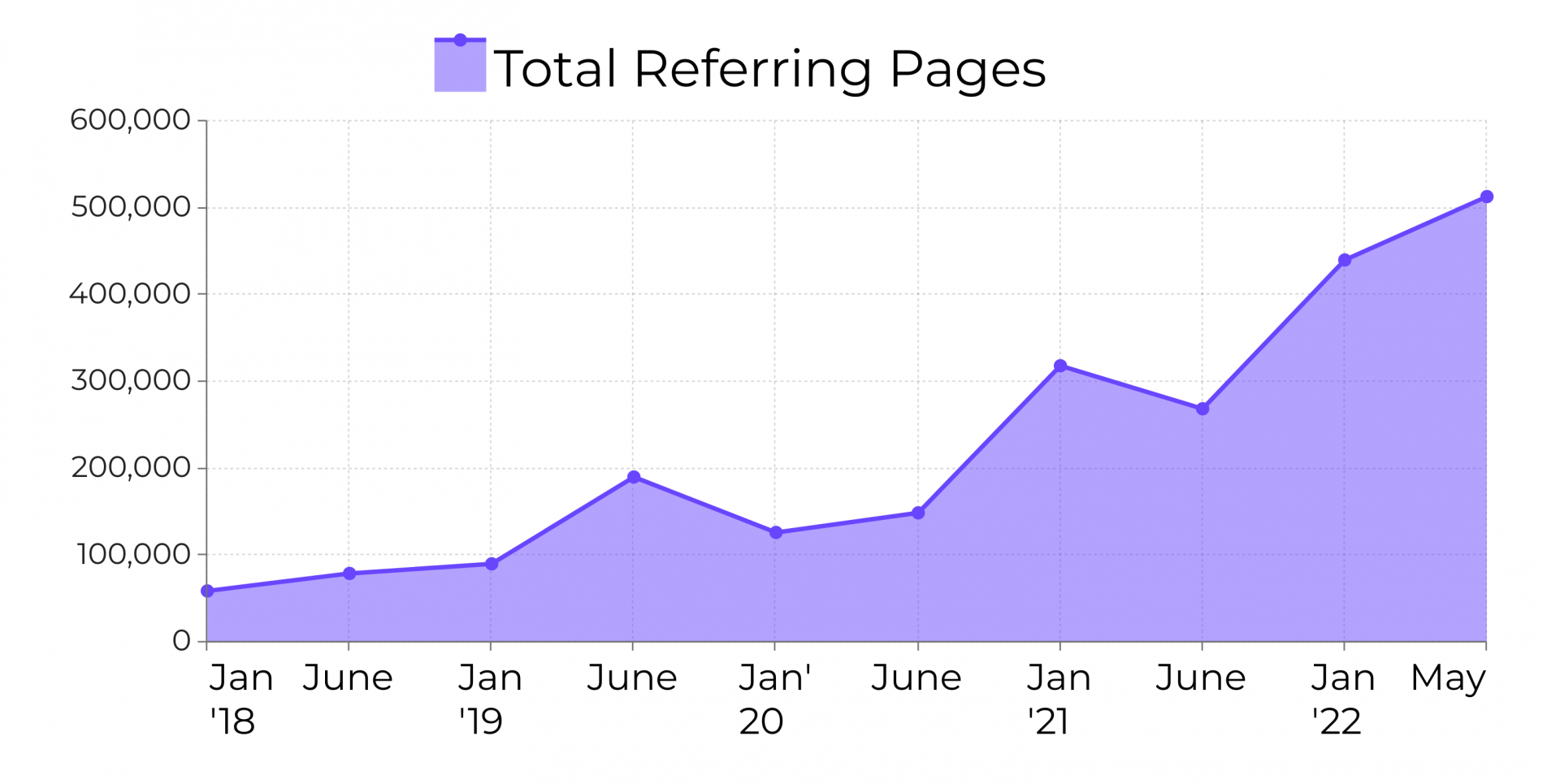 Since their typical link building campaigns includes hundreds of prospects, just finding the right contact information can take an enormous chunk of time out of their week. So, speeding up this process was one of the focuses during Respona's development:
"Since we need a lot of backlinks, we need to send a lot of emails. We need new opportunities, new partners, and because of that, we are working with big numbers. And it's very comfortable and easy to use Respona weekly because you make a list, upload that information to Respona, and it finds all of the emails and contacts for you."
When asked about Respona's favorite feature, Bogdan stated that he finds the built-in contact information finder the most useful function in the package: 
"To be honest, Respona has a lot of useful features, but my favorite is the auto searching for emails and contacts because it really saves your time."
Another one of Respona's focuses was helping users to personalize their pitches at scale with automatically-populating Variables, and Bogdan has confirmed that this feature has helped the team achieve much better results with their outreach:
"Respona has definitely helped us send much more emails and improve our reply rates. Because simply, you can track the number of emails sent and the number of replies to a certain template. 
You need to build connections with people and have them believe that the email you sent them wasn't another spam email sent automatically – and Respona is great at that."
By constantly monitoring and tweaking their link building templates, Bogdan and his team were able to achieve an impressive 10% success rate for their campaigns:
"The average success rate is about 10%, so it's a really good result."
Since Visme started using Respona for link building, their weekly link building reports have skyrocketed, with 8 or 9 people doing outreach, they manage to secure over 70 backlinks every single week:
"In the previous two months, we have been receiving around 70 links per week, sometimes 75, sometimes 76… On average, every team member is building 10 links per week."
This has led Visme's Domain Rating to grow from 75 to 84, which is a number very few websites can boast.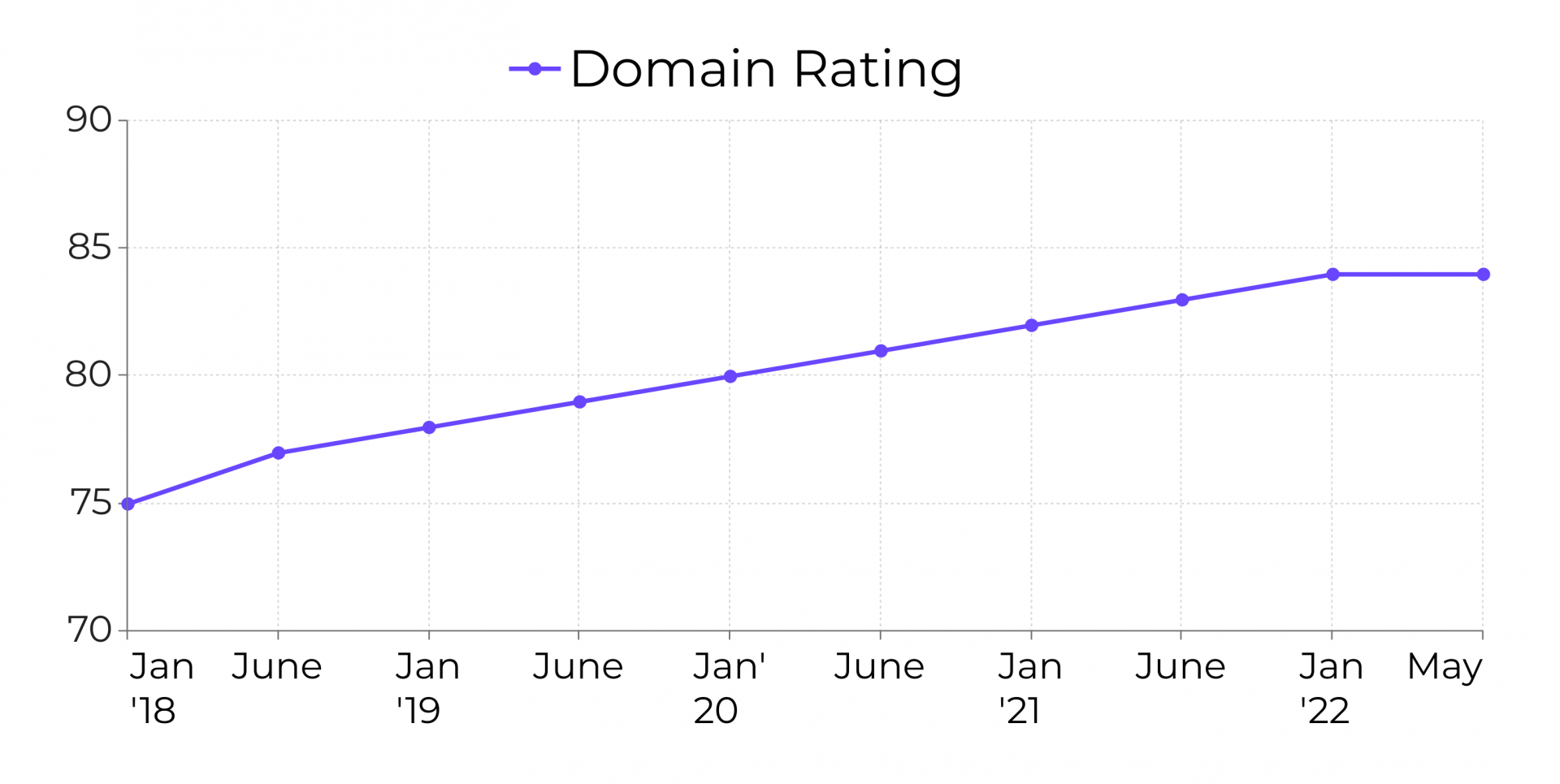 Campaign Results
Here are the raw statistics of Visme's link building campaigns for the four years they have been using Respona:
13763
Total Emails Delivered
17

%

Average Response Rate
1382
Total Emails Replied