There are many different variables that can affect your email deliverability.
In this article, we will be taking a look at all of the steps that you can take to make sure your cold emails are being delivered to your recipients' inboxes.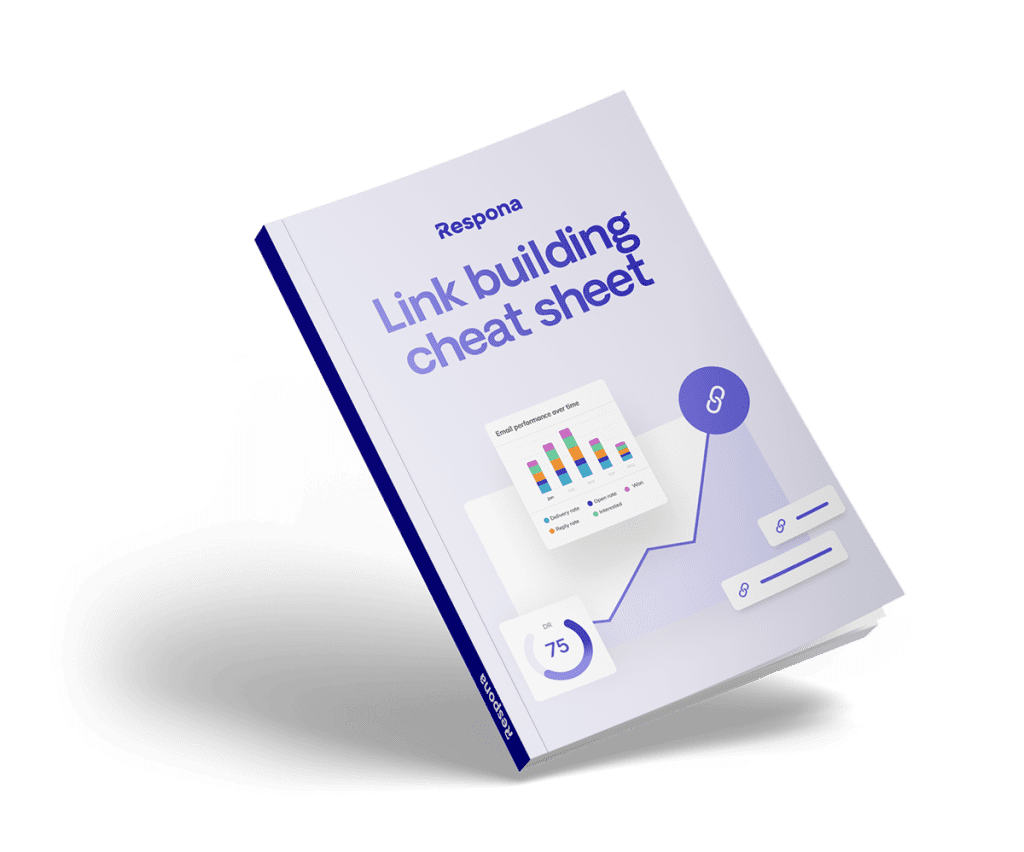 Link building cheat sheet
Gain access to the 3-step strategy we use to earn over 86 high-quality backlinks each month.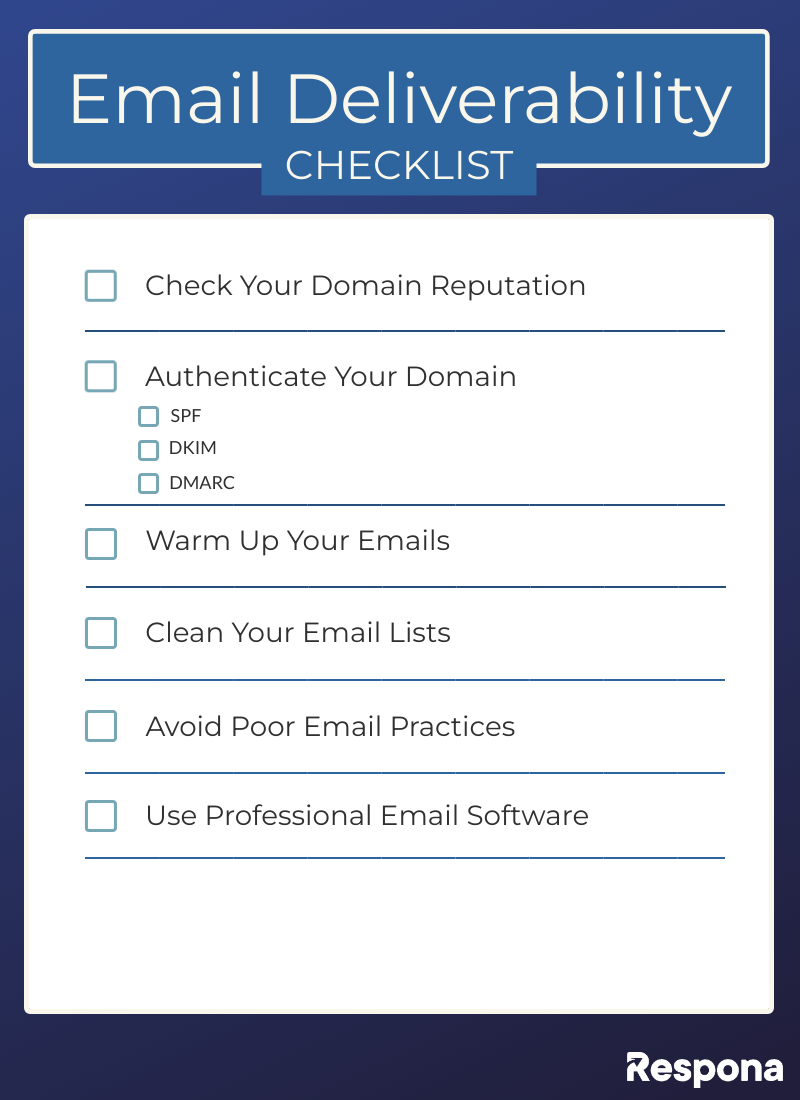 The first thing (and arguably the most important one) that affects your deliverability, is, of course, your domain reputation.
1. Email Reputation And How To Check It
We have recently released a whole article on what is domain reputation and the factors that affect it.
For more detailed information on how domain reputation works, feel free to refer to that article.
In this checklist, we will only be looking at how you can check it:
Check if you're on any blacklist (here's how)
Check your IP reputation (Talos Intelligence is a great tool for this)
Check your deliverability rate and engagement stats
And here are the essential steps to maintaining a high email reputation:
Ensuring your email open rate is over 50%
Ensuring your reply rate is over 8%
Your bounce rate is lower than 3%
Your unsubscribe rate is lower than 5%
Using an email warmup tool as a precaution
If you see these statistics lower (or higher) than the recommended percentage, the first thing you need to check would be your domain's authentication.
2. Domain Authentication
Setting up the proper authentication is mandatory for mass email outreach. Without it, your emails will just end up in people's spam folders rather than the inbox, and your sender score will be extremely low.
There are three main authentication protocols:
SPF – Sender Policy Framework is an email validation system designed to detect email spoofing. Email spoofing is a type of email fraud that occurs when someone sends an email using someone else's email address in an attempt to deceive the recipient.

– How to set it up for Gmail
– How to set it up for Outlook

DKIM – DomainKeys Identified Mail is a method for email senders to digitally sign emails using a cryptographic signature. This signature can be verified by recipients using the public key published in the sender's Domain Name System (DNS) records. DKIM allows recipients to verify that an email message was indeed sent by the claimed sender, and has not been modified in transit.

– How to set it up for Gmail
– How to set it up for Outlook

DMARC – Domain-based Message Authentication, Reporting and Conformance. It is an email authentication protocol that works by verifying that the sender of an email is who they say they are, and that the email has not been tampered with. A DMARC record also allows email senders to specify what should happen if an email fails authentication – for example, whether it should be rejected or delivered to the recipient's inbox.

– How to set it up for Gmail
– How to set it up for Outlook
In addition to these authentication protocols, there are two other things that need to be set up for improved email deliverability:
For Gmail
For Outlook
For GoDaddy
All of your personal information should be valid
3. Email Warmup
If your domain is new, you can't just start sending out hundreds of emails every day. This is the fastest way to the spam folder.
The concept of email warmup is very simple: you start with a low number of daily emails sent in your first week, and gradually increase that number over the course of a month.
For example, like this:
Week 1: 10-15 daily emails
Week 2: 20-25 daily emails
Week 3: 25-35 daily emails
Week 4: 35-50 daily emails
Respona allows you to set the daily email limit for all of your sender emails so that you don't have to manually keep track of your campaigns.
There is also another way to warm up your emails, and that is by using a tool like Lemwarm.
It is especially helpful if your domain reputation has taken a hit recently.
It works by connecting you with the other users. It sends them emails on your behalf, and from their side, the tool automatically replies to your emails.
And, if it detects that your email landed in their spam folder instead of the inbox, it automatically marks it as not spam.
All of this helps increase your overall email deliverability and engagement rates and improve your domain reputation.
4. Maintaining Healthy Email Lists
When conducting email outreach, it makes sense to keep track of your contacts in a list. However, besides adding new contacts to your list, it is also essential to maintain your list's health.
The most important steps for maintaining a healthy email list are:
Avoid purchasing email lists
Constantly monitor bounces and remove addresses that bounced
Always validate your prospects' emails before reaching out
Avoid generic and catch-all emails where you can
Regularly update your list and double-check whether the person is still working for the company
Remove inactive subscribers
Respona features a built-in contact information finder and verifier, so you should never have any trouble with email validation.
5. Avoid Poor Email Practices
Besides the technicalities, there are many email practices that can cause your campaigns to have deliverability issues.
The most notable are:
Sending too many daily emails
Using all caps in your subject line
Pitching irrelevant people
Using attachments in cold emails
Triggering spam filters and spam complaints
Spam words within your email content
Lack of personalization
Using the same email templates template for long periods of time
Not having an opt-out or "unsubscribe" link
Lack of a proper email signature with a physical business address
Sending your email to multiple email addresses of the same person at once
Sending unwanted transactional emails right off the bat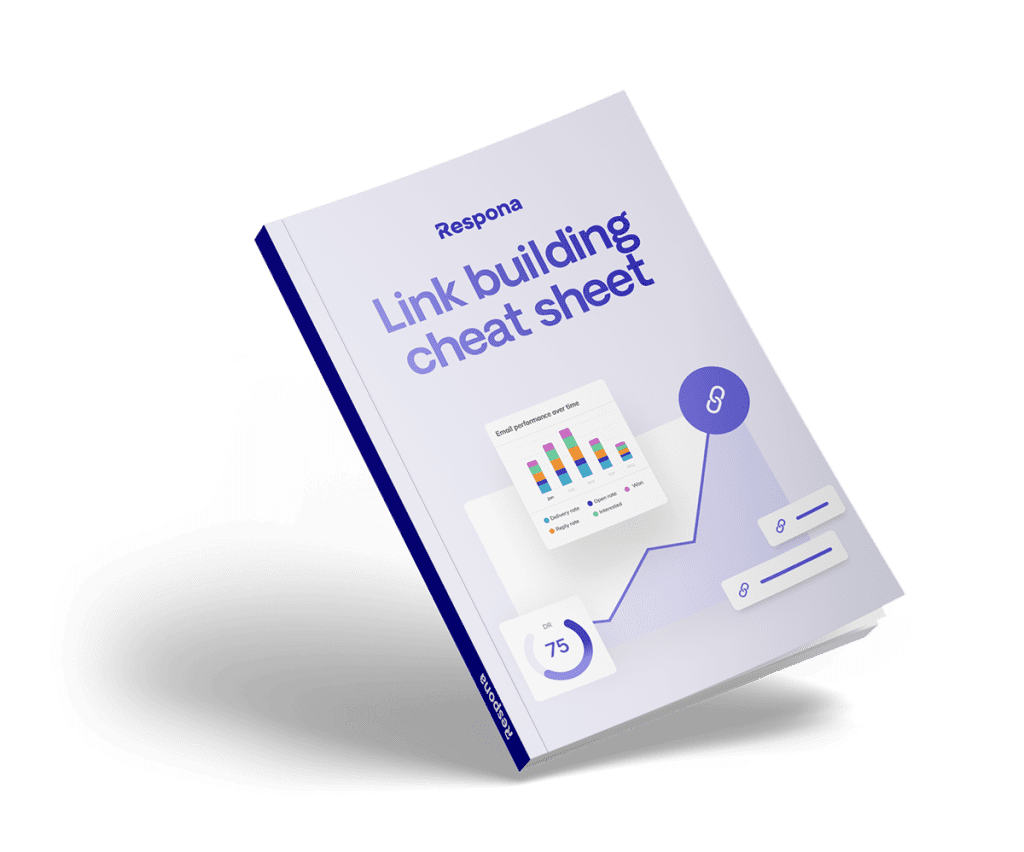 Link building cheat sheet
Gain access to the 3-step strategy we use to earn over 86 high-quality backlinks each month.
Over To You
By following this checklist, you should be able to increase your email delivery rate and make sure it stays high.
And if managing by yourself seems like a lot of work, don't worry; we can give you a helping hand with your email marketing outreach process.
Let us show you how-book a demo with us and make your outreach efforts seamless.