Most guides on website promotion are great examples of content marketing, but bad at actually showing you the nitty-gritty of how you can replicate their success.
"Get on social media."
"Do SEO."
These are not the most useful tips for anyone who's been involved in website marketing for more than a week.
When there are over 3 million new content pieces published a day on WordPress.com sites alone, generic advice like "start a blog" is no longer helpful.
In this post, we showcase 20 real tactics that you can use to grow your website traffic.
And to top it off, none of them require big Google ads budgets.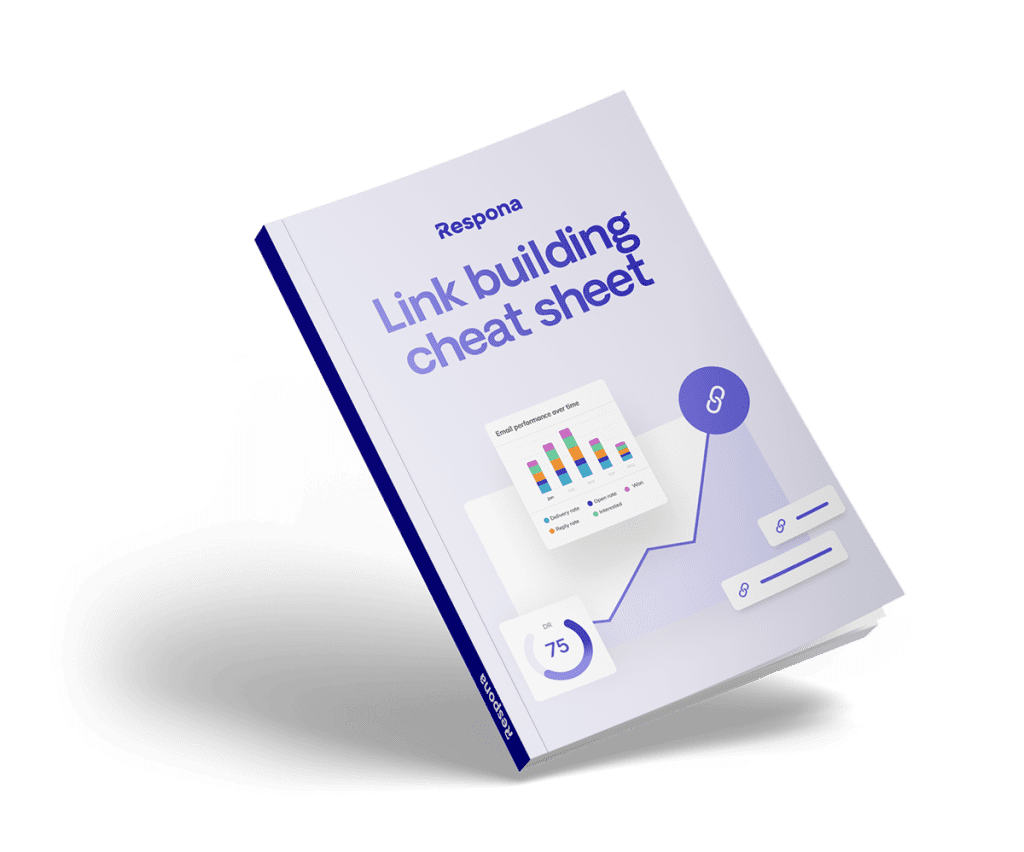 Link building cheat sheet
Gain access to the 3-step strategy we use to earn over 86 high-quality backlinks each month.
Write and Publish New Content Tailored to What People Search For
Just having a blog doesn't automatically mean you get more website visitors. If people don't know your company, they won't be visiting or finding your website because you have a blog, or because your publish funny articles. In order for people to find your new website, you initially need to create a creative website with a stunning design, with a simple domain that would be recognizable.
The majority of visits to websites start with a search. Leaving the larger piece of the pie unattended would be crazy.
51% of all website traffic comes from Organic search. And over 40% of revenue comes from organic traffic.
Just think about how you use the internet.
When I'm looking for a product or service, I don't go straight to any company website. I search for the product or a list of recommended products on Google. When I needed new leather shoes to match my new suit, I searched for "best dress shoes for men" to get inspiration.
Any website that ranked in the top 5 of the SERPs got my high purchase intent visit, and a chance to sell me a pair of shoes.
That's how you want to approach new content for your website.
Content that the right people (people with a real interest in your product/service) will be able to find through search engines, that will help move them further down the sales cycle.
Target the right keywords, and you can start driving qualified potential buyers to your site with content.
#1 Do keyword research before deciding what to write
You should do keyword research before you ever decide to write and publish new content.
By always tailoring your content to what people search for, every single update you make has website traffic potential.
For example, if you have a wood carving course, and want to write content about carving wooden spoons, your instinct is probably to write a guide titled "how to create a wooden spoon" or something along those lines.
But if you do a 10-second search in Google Keyword Planner, you can see that this isn't the best idea.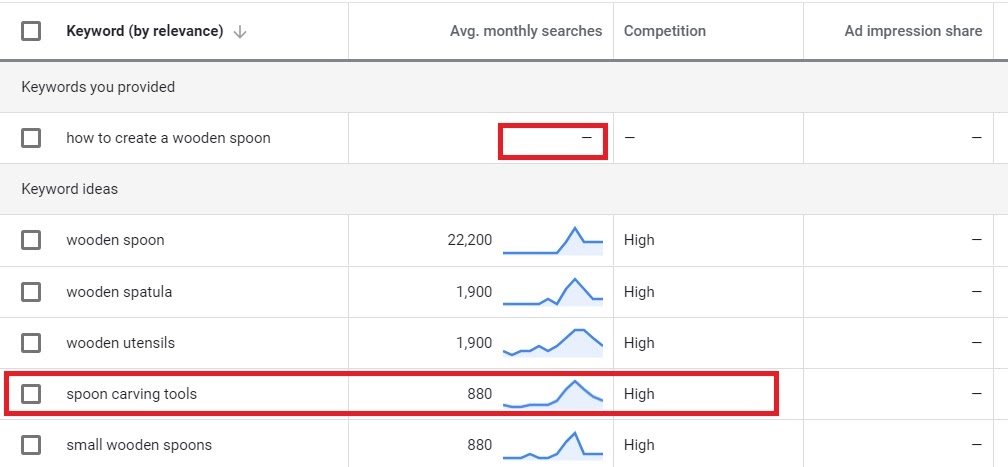 If you write about "how to create a wooden spoon" instead of spoon carving tools, you end up with a potential 0 website visitors from organic search a month, instead of 880.
By doing quick checks like this before ever writing a word, you're taking a giant step towards Google promoting your content for free.
Identify great content opportunities (low-competition keywords)
Google's Keyword Planner tool is okay for just checking the volume and doing basic keyword research for new blog content.
But if you are serious about driving traffic to your website, you need to take keyword research to the next level.
To do this, you can use a tool like ahrefs, Moz or SEMrush. In this example, we'll be using SEMrush.
One of the best strategies is to check the keyword profile of your biggest competitors on Google. (Even if they are not local businesses, as long as they outrank you for key search terms, they are your competitors for organic traffic.)
Go to Organic research, and type in your biggest competitor.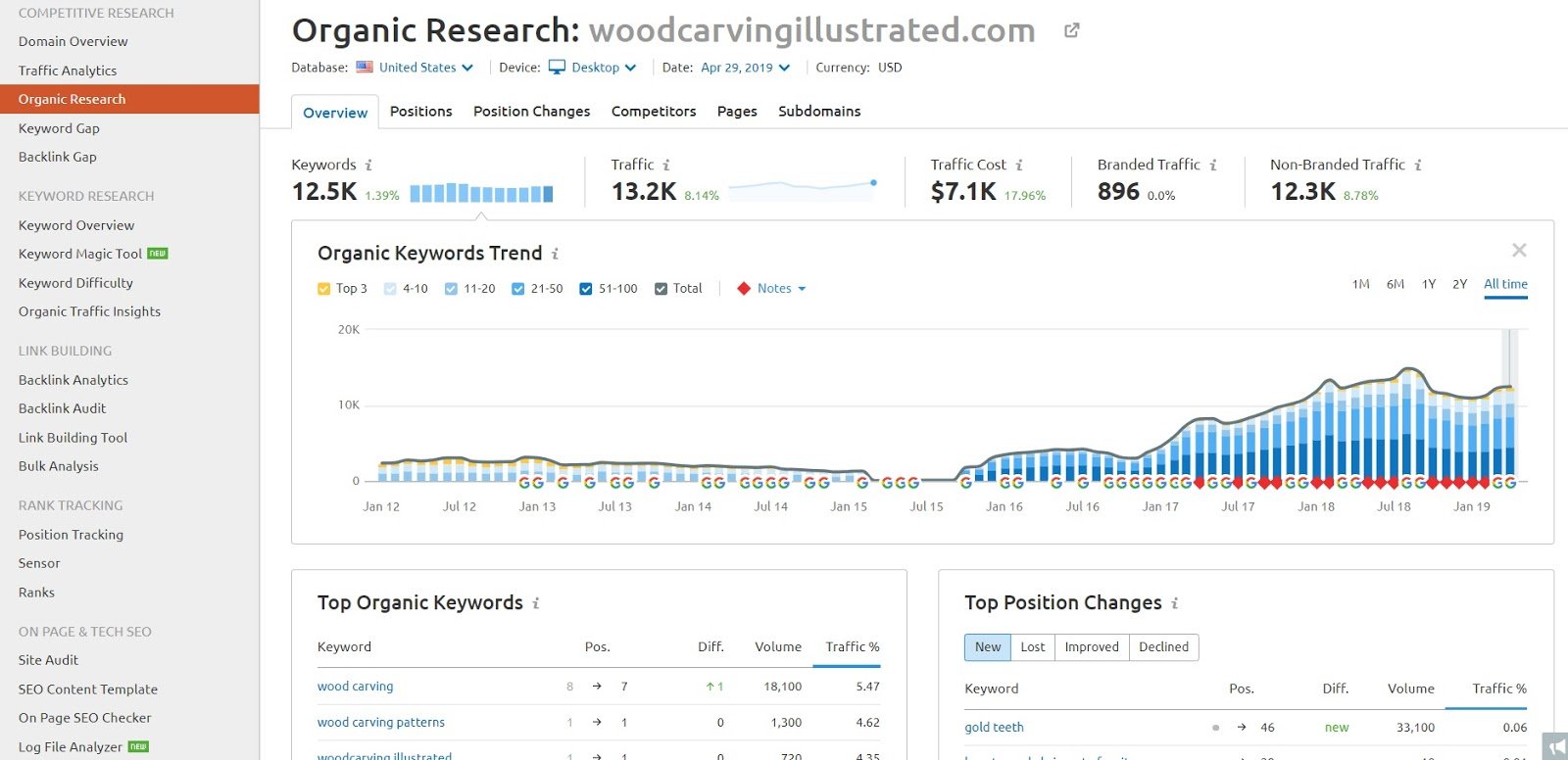 Now go to the list for "Top Organic Keywords", filter for necessary keywords and rank them by volume.
Go through the highest volume keywords, and make a list of the ones that sound promising for your business.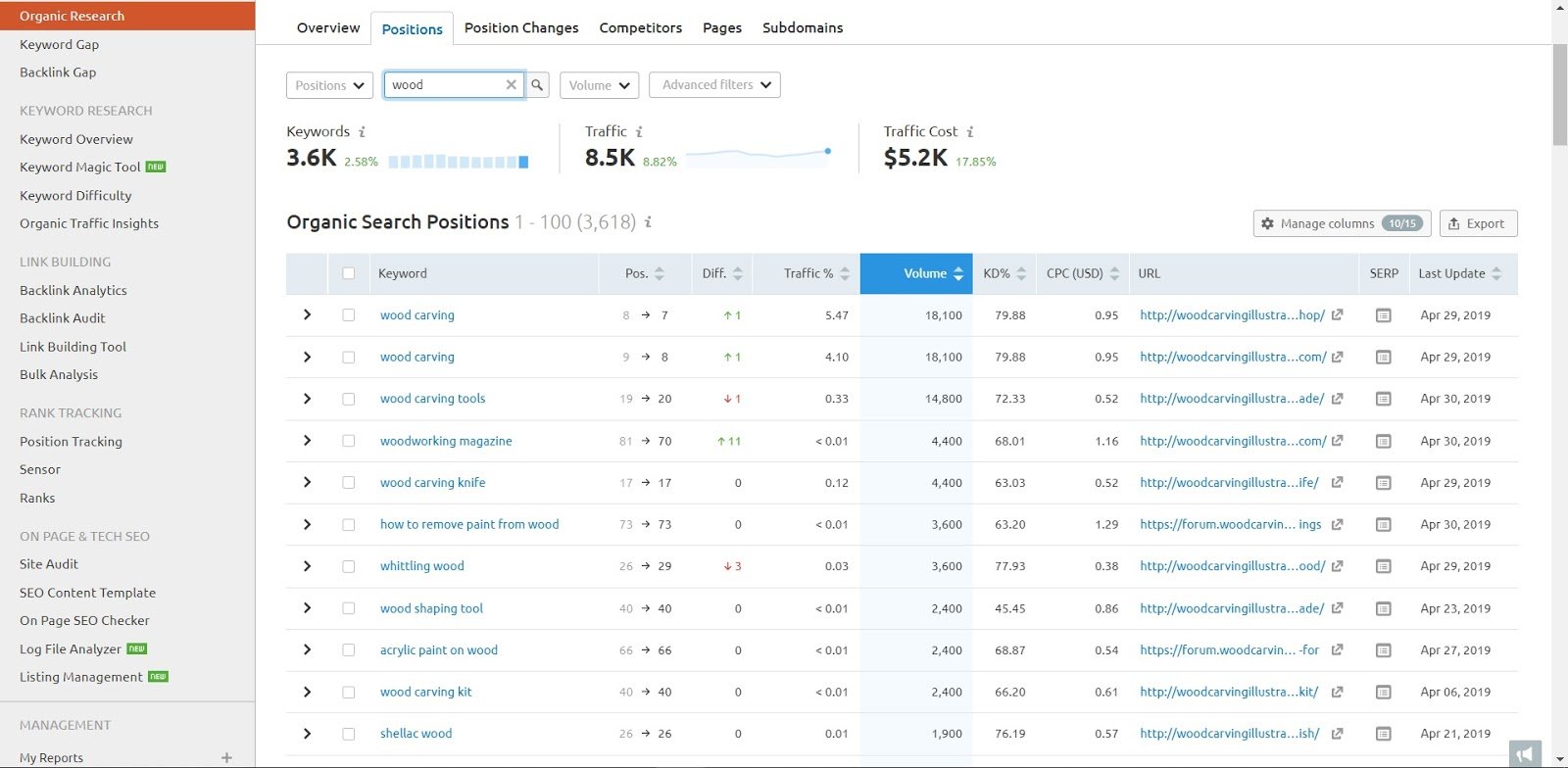 Then, you use the "Keyword Difficulty" tool to check that list to find the best opportunities.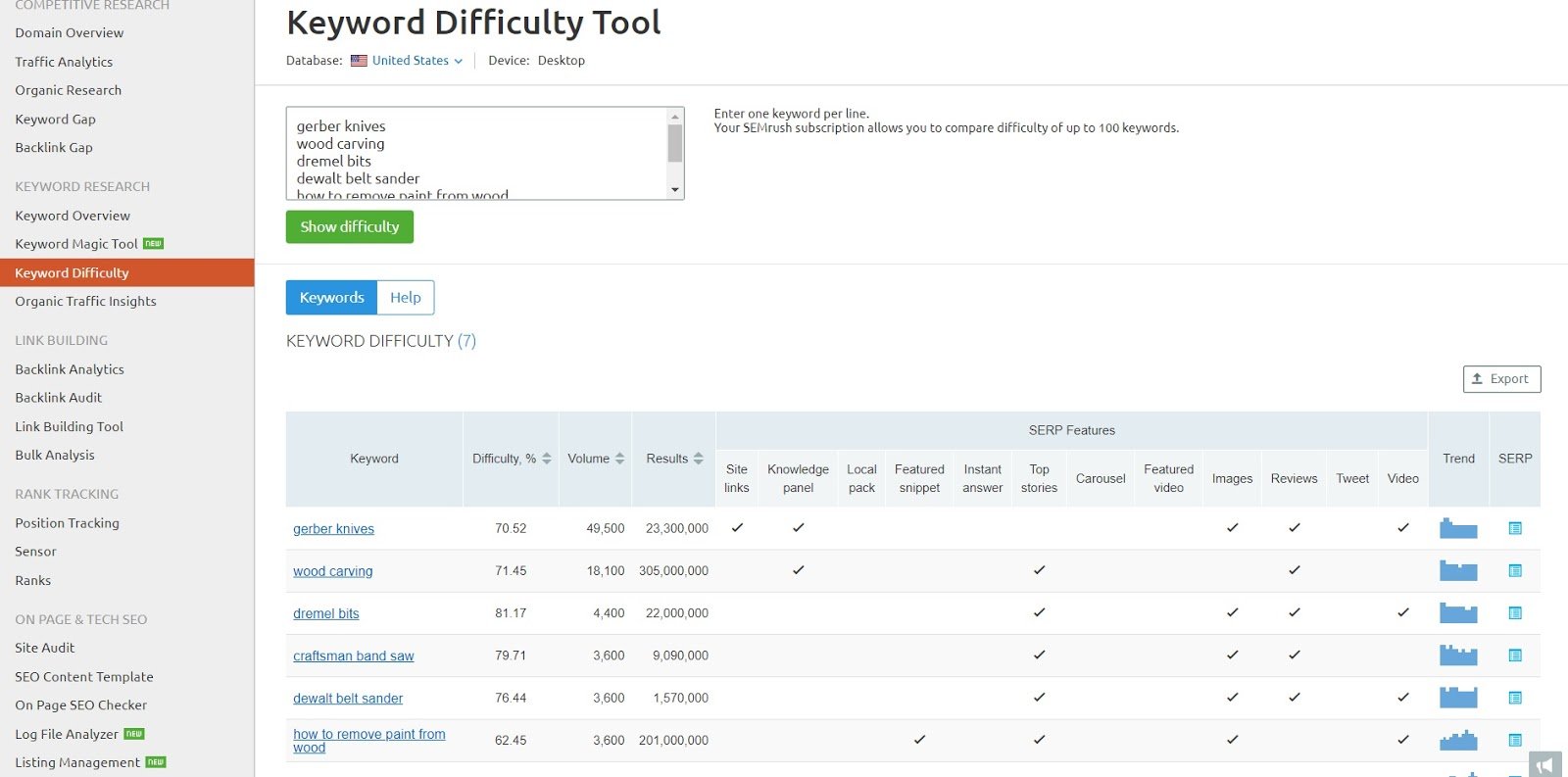 With a 62.45 score and 3,800 searches a month "how to remove paint from wood" would be the best opportunity here.
But even if you find these keywords, only writing and publishing great content is not enough.
You need to write content that matches the intent of the users.
#2 Use SERP Analysis to Create the Perfect Content For Your Keywords
The first step to writing great content for your site is finding the right keywords. Once you have found low competition high value keywords, you need to check out the SERPs themselves to help guide your writing.
The first thing you want to do, is understand the search intent of the keyword or phrase.
What exactly is it that people want?
Search intent is typically divided into informational, commercial investigation, transactional, and navigational queries.
Do they want to learn more about an actor, a historical event or how to do something? That's informational intent.
Are they searching for product reviews or best of product lists? This search intent is called commercial investigation. These users aren't ready to buy yet, but they are researching a specific category of products.
Then there's transactional intent. Users who search for specific product + discount, product + "near me", etc. These users are ready to buy.
Navigational queries used to refer to when people searched for brand names to find their website. (Like your mom or dad googling Facebook go to facebook.com.) But with the inclusion of Google Maps they also include people who are simply looking for specific stores in their neighborhood.
Most of the time, a simple Google search will show you which category the keyword falls under.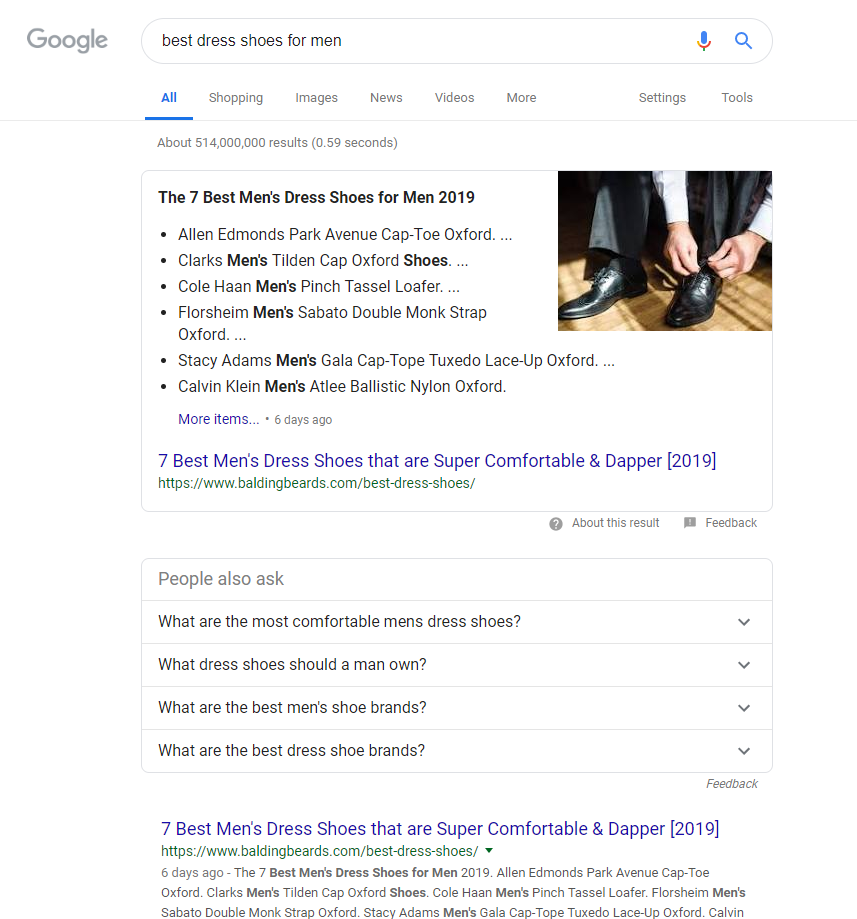 With this example, you can see that the top results all introduce and showcase specific products. In other words, this is a search with "commercial investigation" intent.
Most searches that include "best", "top", "cheapest", etc. fall under this category. You can also look at what Google features appear to help you understand the intent.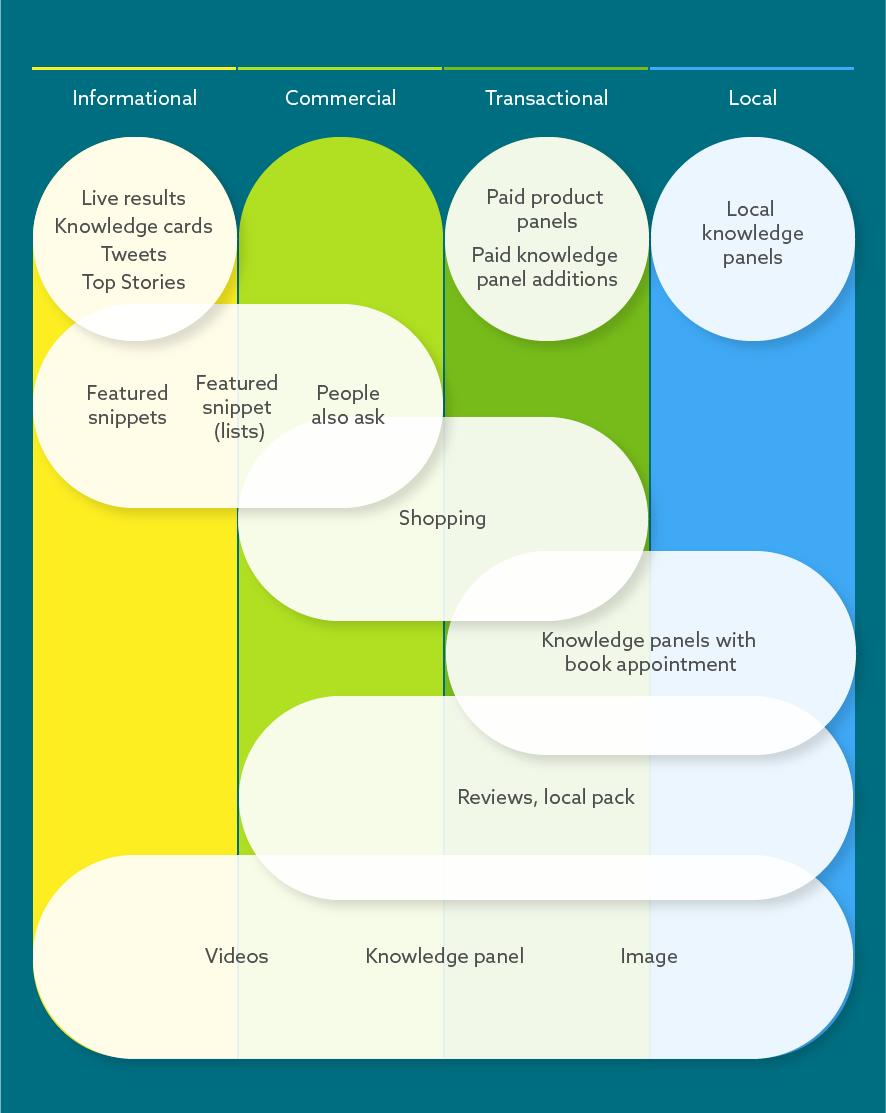 But intent isn't the end-all-be-all of SERP analysis. We need to dive deeper than that.
If you're using SEMrush, a useful tool to analyze the content that is already ranking is called "SEO Content Template".
For example, if you use it to look up the keyword "best dress shoes for men", you get the following breakdown: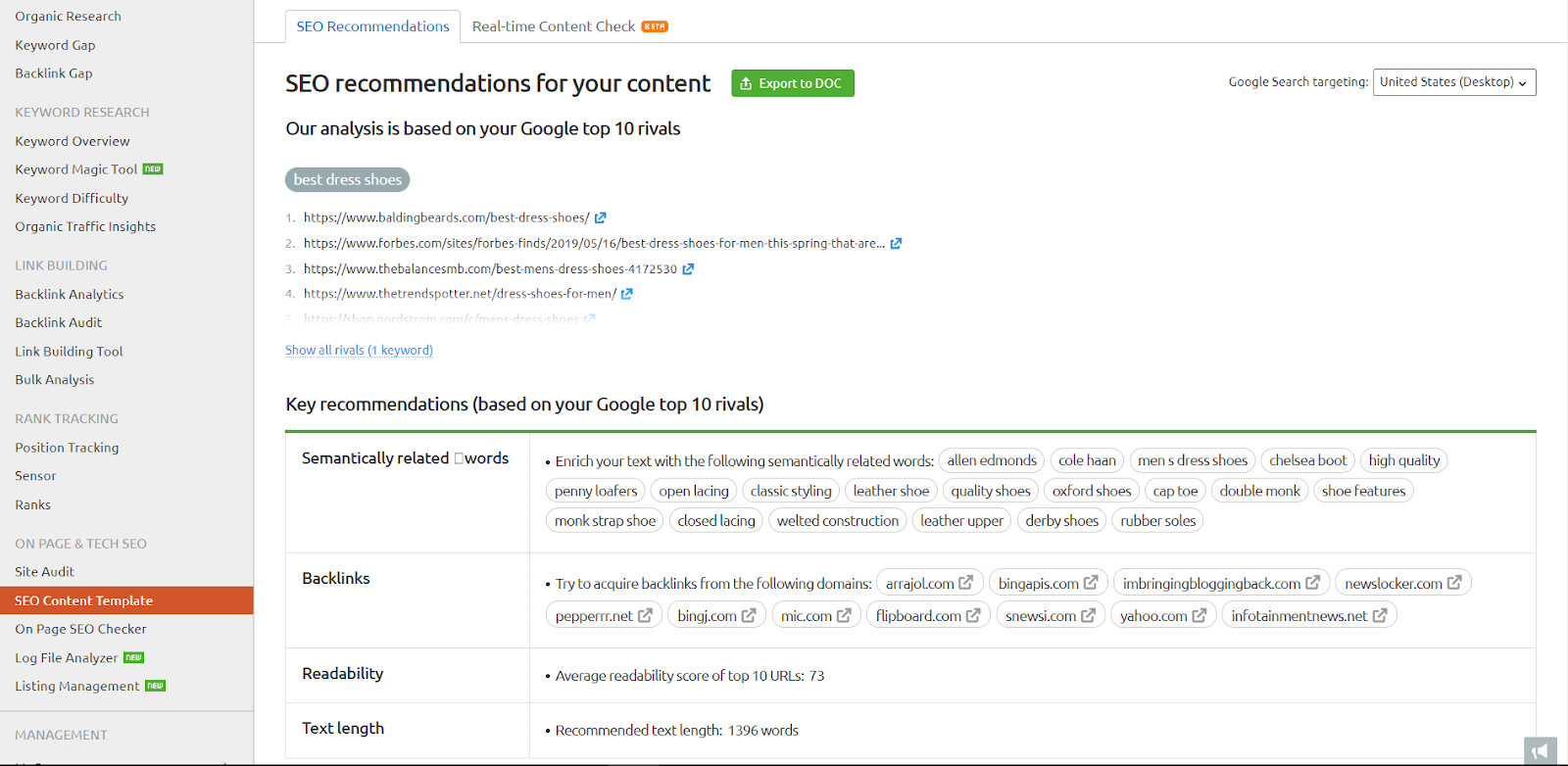 You get a list of semantically related words, backlinks, average readability score and text length.
The list of semantically related words is the most useful here, as it should give you an idea of what keywords you can use to create content sections in your article.
Keywords like "penny loafers", "derby shoes", and "chelsea boot" would be perfect topics to have their own sub-section in an article about dress shoes.
The recommended length gives you an idea of how long your article needs to be
It also includes insights on how your competitors use the target keywords in their content.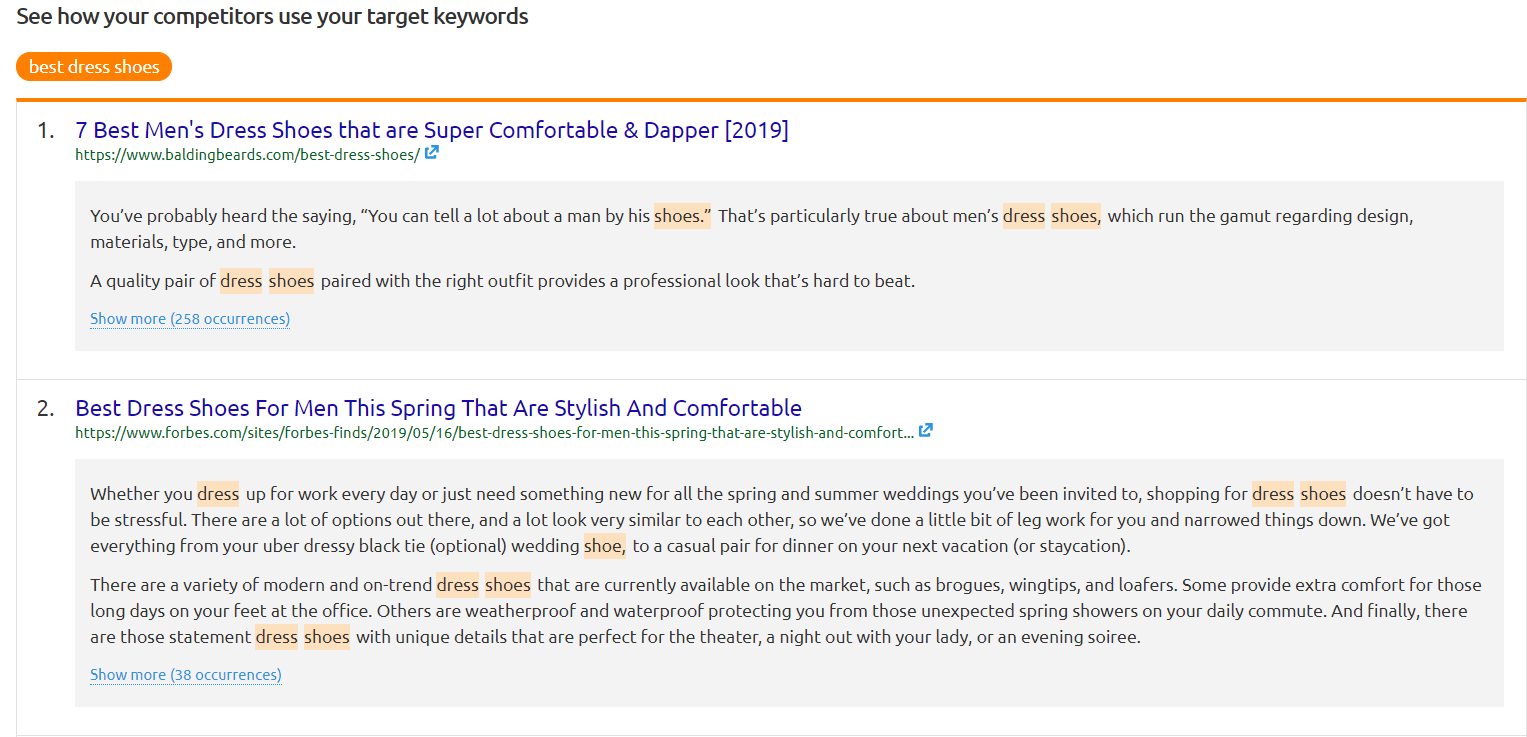 Build Links to High-Value Pages and Content
You already understand how important organic search is.
But just doing keyword research doesn't cut it. To rank for competitive search terms that have site traffic potential, your content needs backlinks.
91% of content gets no site traffic from Google. And a study covering 750,000 search results listed in the top 50 SERPs in Google showed that 99.2% had at least one external link. (And the remaining 0.8% results' backlinks may just not have been picked up with the tools used in the study.)
Translation: backlinks are a big deal.
#3 Capitalize on backlinks to competitors.
An easy clue that will show you websites that are prone to share and link to related content, is to check who links to your competitors.
In SEMrush you can easily compare a competitors backlink profile to your own with the "Backlink Gap" tool. By adding multiple competitors, you will be able to find easier link opportunities from industry websites, and filter out unrelated and smaller sites that just link to one.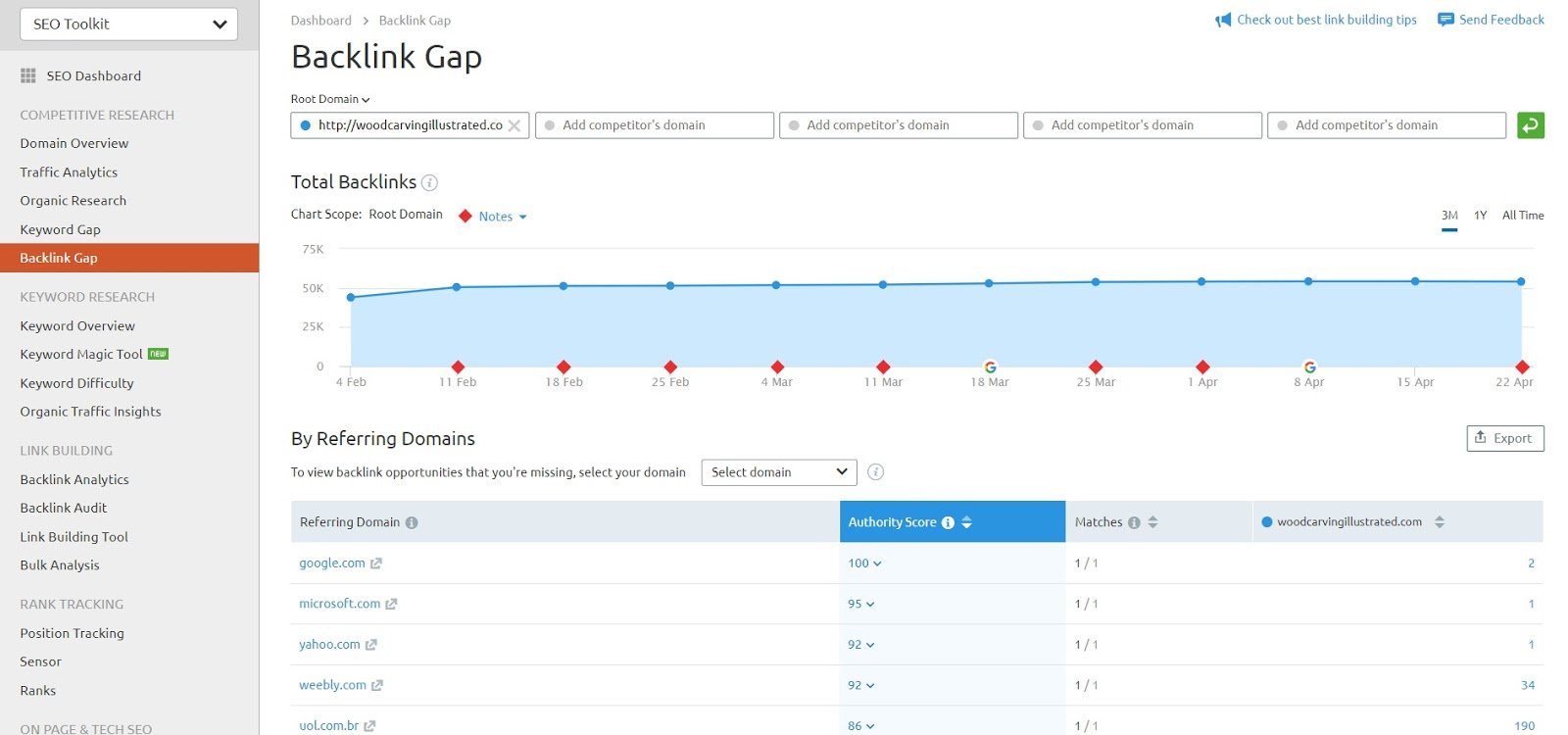 If you are using Ahrefs instead, they have a tool called "Link Intersect" that does exactly the same thing.
To follow up on these backlinks, you can export the lists domains that and upload it into Respona to automatically find the contact information and start an outreach campaign.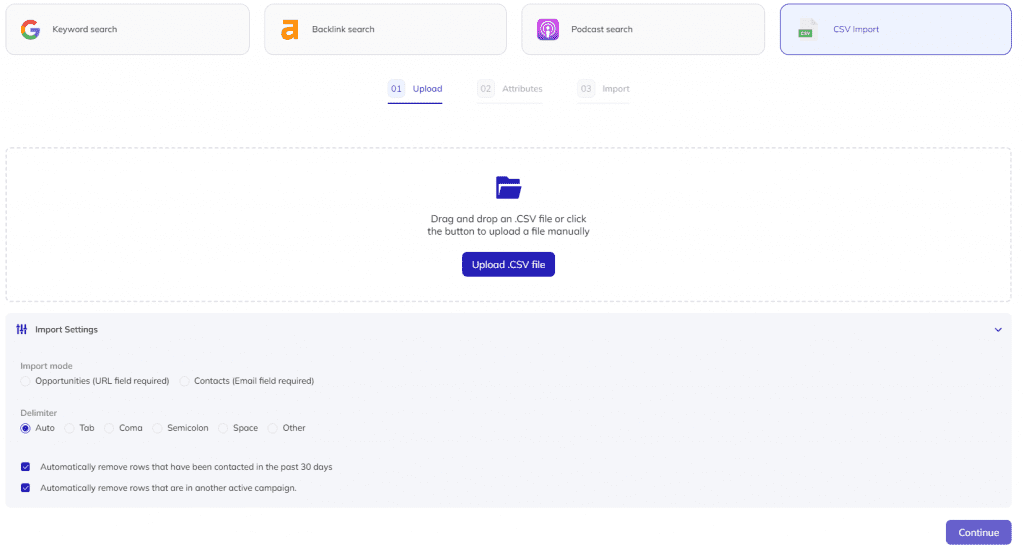 #4 Use the Skyscraper Technique
"The Skyscraper Technique" is a term coined by search engine optimization guru Brian Dean of Backlinko.
The technique has 3 basic steps:
Identify an outdated piece of content with a lot of backlinks.
Create a better, longer, more up-to-date version that is easier to read. (Better in every way.)
Reach out to every single website that linked to the outdated piece.
You can easily find these pieces with Respona's Content Search feature.
For example, if you search for "best infographic tools", you not only get a list of the top SERPs, but also the Domain Rating of each result.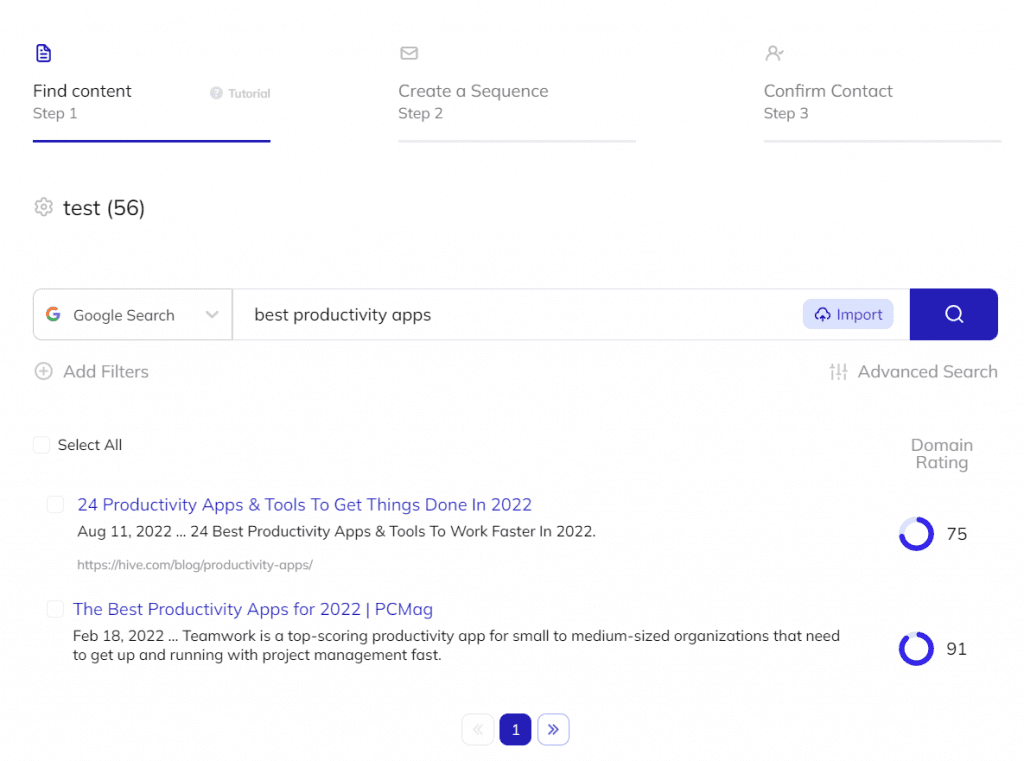 If you can find old, un-updated articles that have a high amount of total backlinks, this is the perfect starting point for the Skyscraper technique.
This allows you to quickly create a list of the highest quality sites that you want to approach. To add them to your campaign, simply check the box next to the article.
The best part is that Respona doesn't just compile this list of URLs for you, it also helps you find the writer's email address.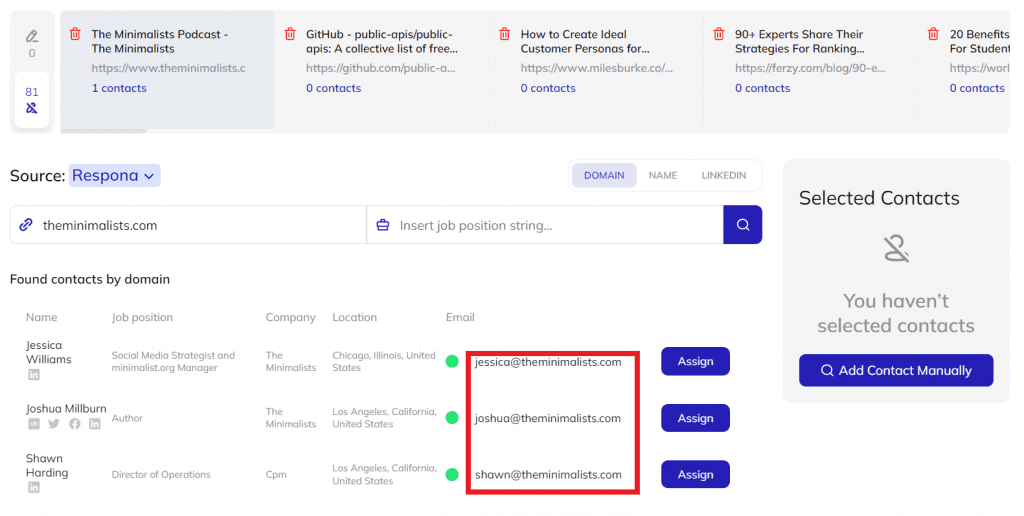 And you can schedule a complete outreach campaign targeting the contacts you find, from within the very same dashboard. No Zapier, no hacks, no copy and paste needed.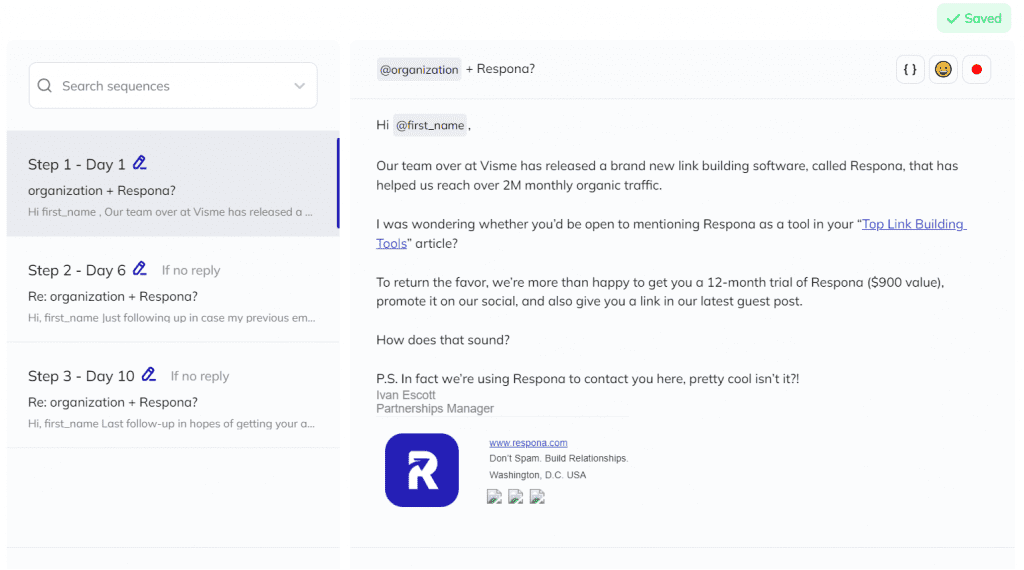 Covering it in complete detail would require a complete post of its own, so for now we recommend you read Brian's official guide.
#5 Get added to lists/roundups
Lists are the most popular form of internet content. (They get shared more and attract more links than any other content type.)
And it's not just Buzzfeed that does it.
Even SEO giants like Search Engine Journal publish roundups and lists where they mostly feature other websites.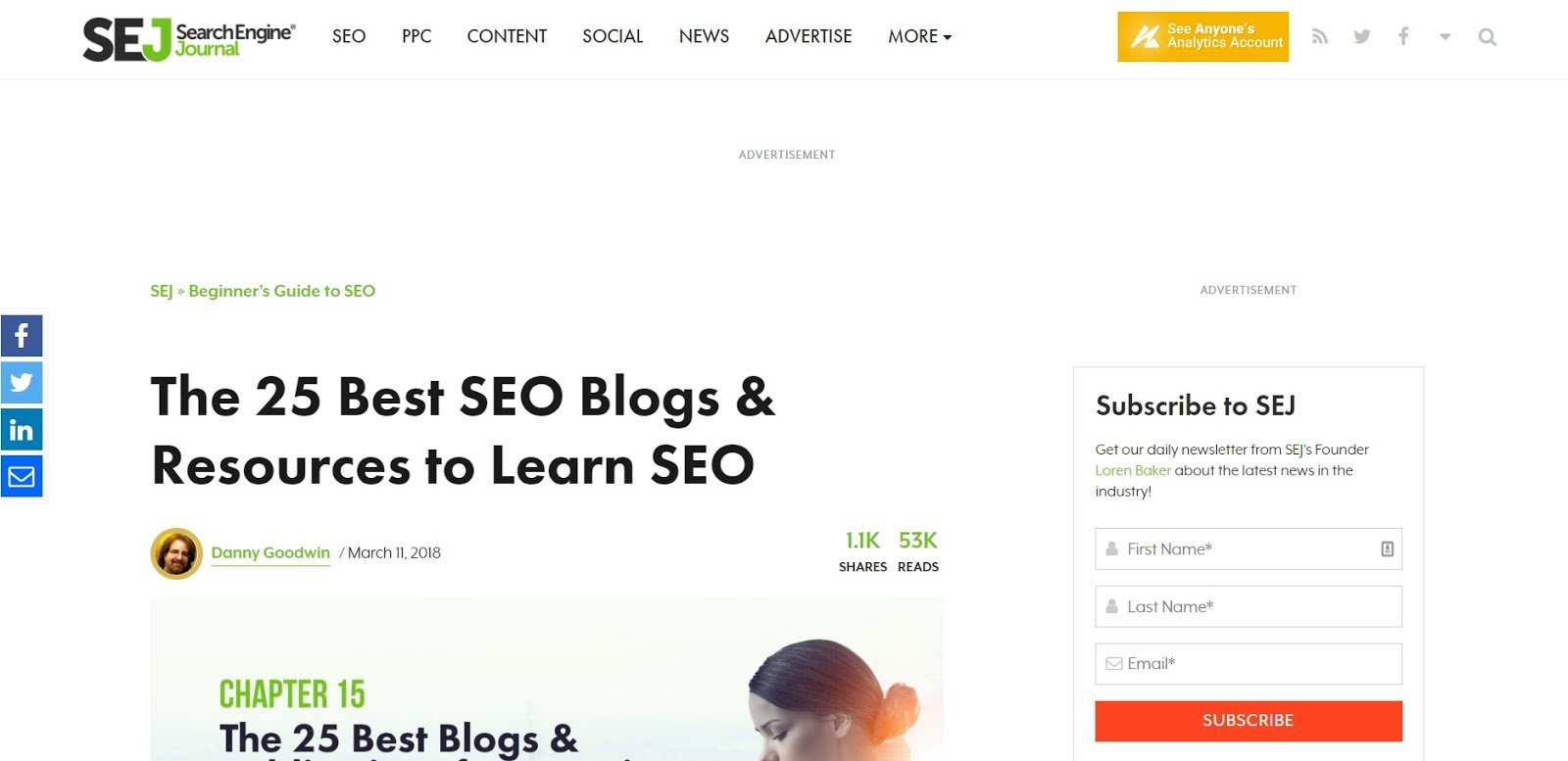 So getting featured from a list post with a high PageRank is one of the biggest wins you can do for your search engine optimization.
You can do this by searching Google for "best tools", "best software", "best apps", or another term + your keyword.
But manually going through this list, and trying to find the contact information for each webmaster can be very time-consuming.
With Respona, you can quickly find the most relevant list posts.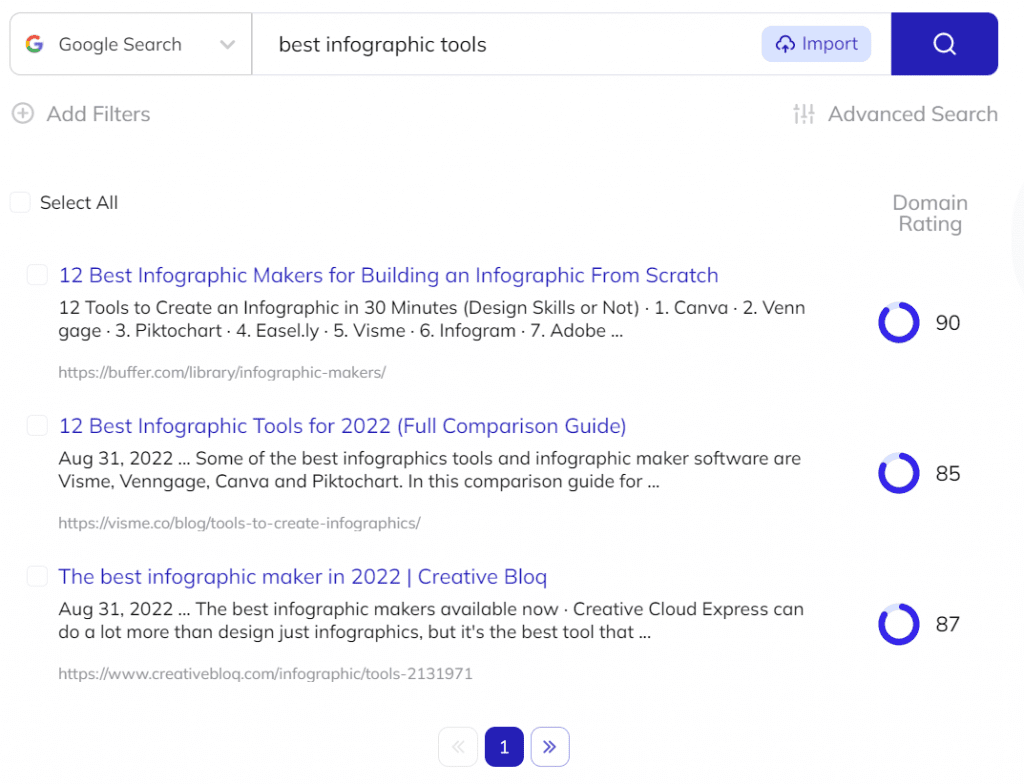 Then you can select the ones that you find promising. Respona automatically finds their contact information, so you can focus on writing the messages in the sequence.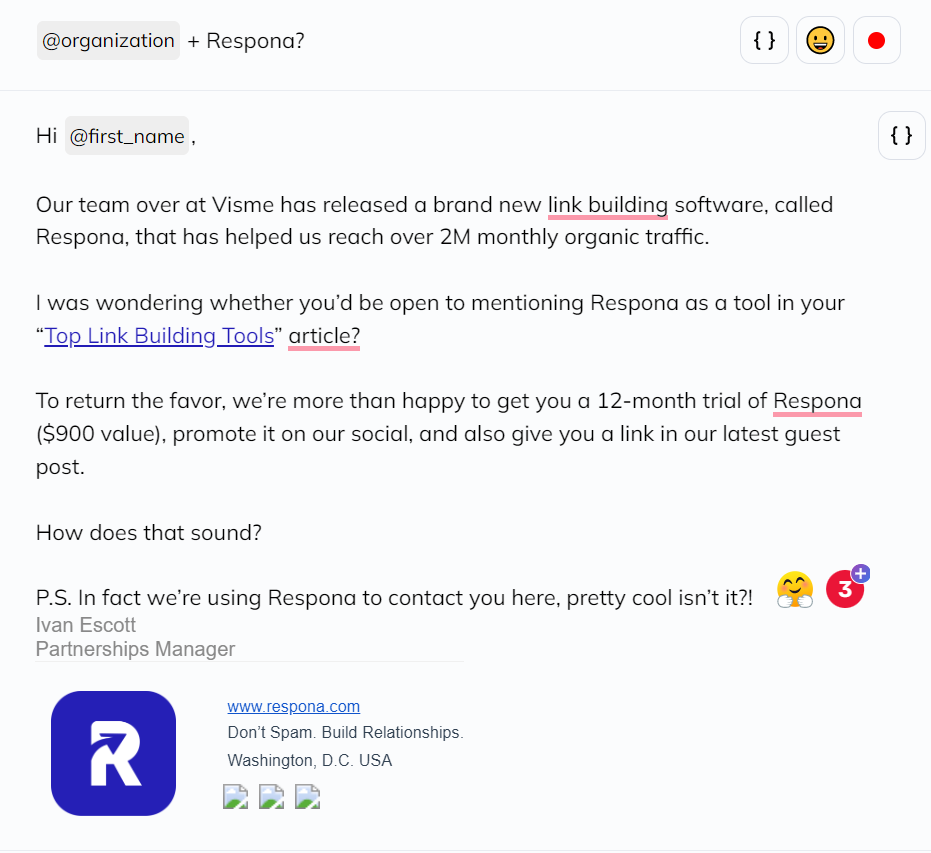 Finally, you need to double check the contacts to make 100% Respona is reaching out to the relevant people (editors, writers) for that post and website.
Our software automatically searches the piece of content for relevant contact information, and finds LinkedIn profiles that are the most likely to be the author.
Take Advantage of Seasons and Trends
Across every industry, search demand varies based on seasons and events. Just like the demand for products in the real world.
Retail can predictably spike by more than 300%, and other industries are affected as well. Even the demand for something evergreen like car insurance can fluctuate by as much as 30% based on seasons and other factors.
Take advantage of seasons and trends when creating/updating quality content.
#6 Create quality content that capitalizes on relevant trends
There's another thing Google Trends can help you with, and the key lies in the name.
Some websites suggest that you just look at the homepage of Google Trends to find something to use.
Unless you're BuzzFeed or a news website, the trends here are probably of no use to you.
Instead, you should search for a relevant keyword, and look at the related topics and related queries sections.

Look at the results with "Rising" breakdown, as well as the "Top" breakdown for maximum insight.
If you were a car insurance company, like in the example, you could capitalize on the search demand for "root insurance", by comparing your insurance policies to Root's in a blog post.
Develop Relationships With High-profile Influencers/Journalists/Publications
Social network marketing is not just about "being on social". It's about attention and trust. Influencers can have the attention and trust of thousands or even millions of your prospective customers.
And having them vouch for you matters. 37% of consumers trust a brand more after being introduced to it by an influencer. And paying customers earned back $5.20 in earned media attention for every dollar they spent.
But you will be getting the same benefits without having to pay out heavy fees to an agency and influencer.
Get the most out of newsworthy updates and improvements by having relationships with people who matter in your space.
#7 Find out which publications/writers matter the most in your niche.
You probably already know some of the main publications, Twitter influencers, and businesses in your industry.
What you likely don't know, is which sites and micro-influencers have the most engagement. In 2019, when organic reach has been all-but shut down across all major channels except Instagram, engagement matters more than followers. And micro-influencers beat out the mainstream celebrities here, with 6.7 times the engagement within their target audience.
You can try to search Twitter, FB or Instagram manually for these influencers, but it is very time-consuming, and you'll only get results for accounts with your keywords in their name or bio.
The much more efficient alternative is using a social network analysis tool like Ahrefs content explorer or Sprout Social to search for influencers in your industry. (Make sure you filter the results by social shares.)

This will not only show you the number of shares of top posts in the industry, but also their website's domain authority, their number of referring domains and their organic traffic.
If your marketing strategy is centered around your website and SEO, you might want to focus on influencers who have a site with decent domain authority. If not, prioritize based on their average retweets and follower counts.
This allows you to quickly create a list of people that you would want to get to know you and your business better.
To find publications that matter, all you need to do is search for the most competitive keywords in your niche, and see which sites are dominating the SERPs.
If you use Respona's search function, you can also see additional metrics for each Google result and explore their backlinks for more publications.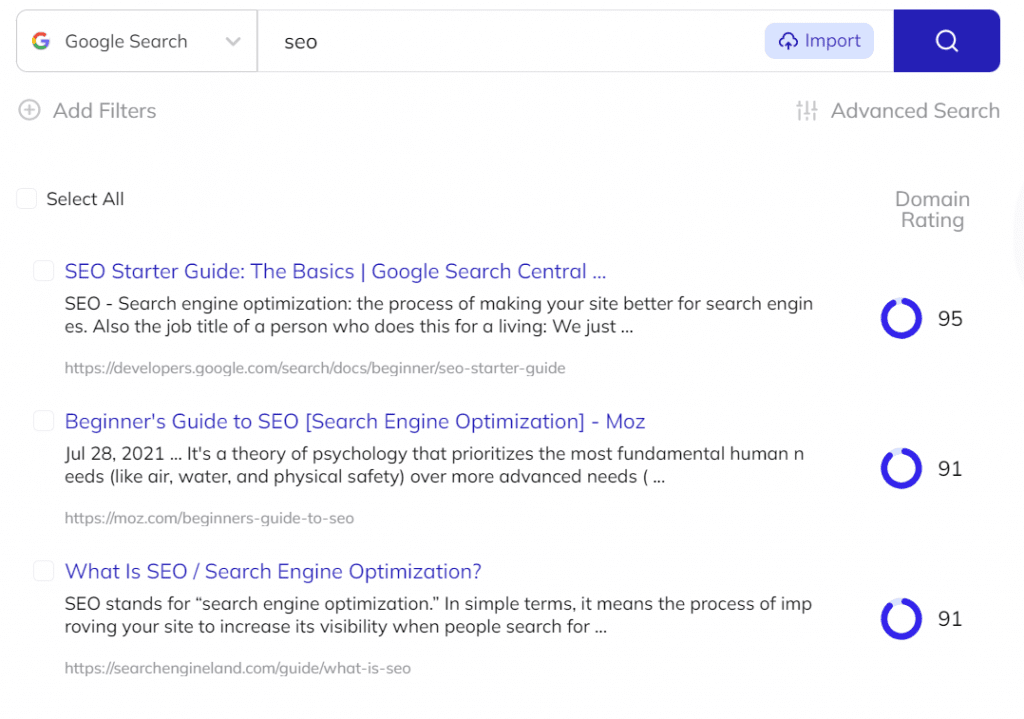 While getting friendly with influencers on social media and earning mentions is great, the long term traffic potential of getting featured on online publications can often be higher.
So make sure that your marketing strategy includes a mix of publications and individual influencers.
#8 Create an email outreach campaign to get in touch with them when it matters.
Unfortunately just creating a list of relevant influencers doesn't do your website much good.
The chances that a website will instantly be on "team gets it" and promote you when you follow them is 0.
So you need to take matters into your own hands to get covered.
When you have meaningful updates or quality content that you want to get out there, set up an email outreach campaign.
Since you have already compiled a list of and interacted with these writers, they're a lot more likely to read your emails.
And it's a lot easier to believe the standard outreach phrases like "I came across your article and loved it." (Trust me, as a writer, I get those emails, and they are about as believable as Santa Claus.)
Once you have created a list of potential targets, you can upload the list as a .CSV file into Respona as explained before.
And then create a campaign following the same steps that we outlined in the section on the skyscraper technique.
#9 Share exclusive information/interviews with writers in return for coverage.
Instead of just sending the same canned email like every other site wanting links and coverage, you can offer value to writers and websites.
One of the easiest ways to do this for any company, is to share exclusive information with or give an exclusive interview.
Instead of just sending an army of salesmen to work, email marketing, you can offer access to key people in the company websites would love to talk to.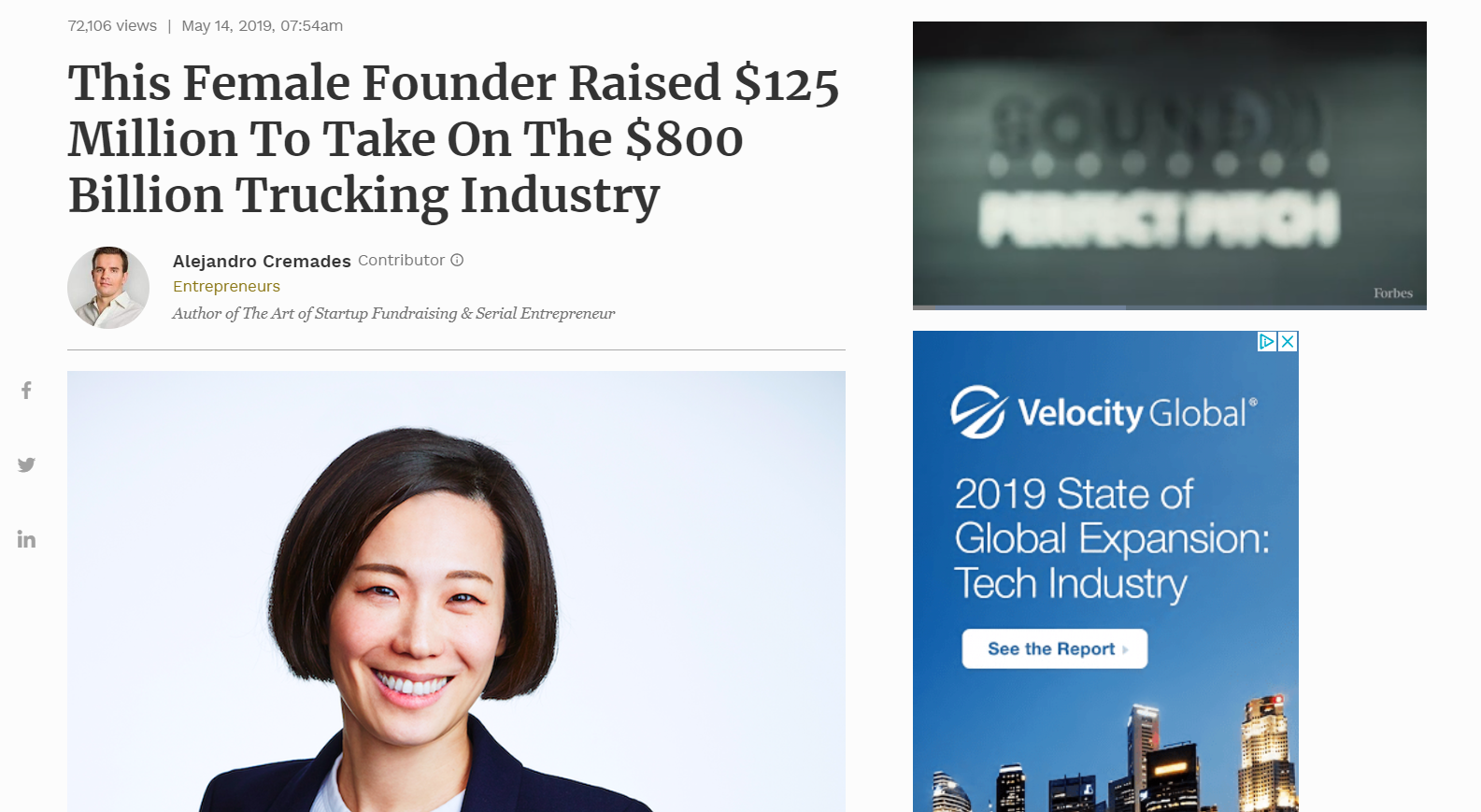 NEXT Trucking CEO Lidia Yan was able to get featured in Forbes by reaching out to a relevant podcast and sharing an exclusive interview.
While your company might not have raised 120 million dollars, industry podcasts are always looking for people to interview who have relevant stories.
Figure out a part of your business or a step in your story might be interesting to what type of publication/podcast/influencer, and start reaching out.
Earn Attention & Backlinks With Unique & High-Value Content
With millions of pieces of content published every single day, people need a reason to give someone they don't know a link.
The regular old ~2000 word article with some screenshots sprinkled throughout doesn't cut it anymore.
If you want to earn backlinks organically, you need to create unique, hard to replicate, high-value content.
#10 Create unique case studies and research.
Case studies and research tick one of the most important boxes when it comes to sharing content; it's very hard to replicate it.
The other X factor is that with trust in internet content decreasing, writers are citing as much research and as many case studies as they can find. (Just look at how many we're using in this article to prove our points.)
A great example of how powerful this can be is Brian Dean's Skyscraper Technique case study and guide.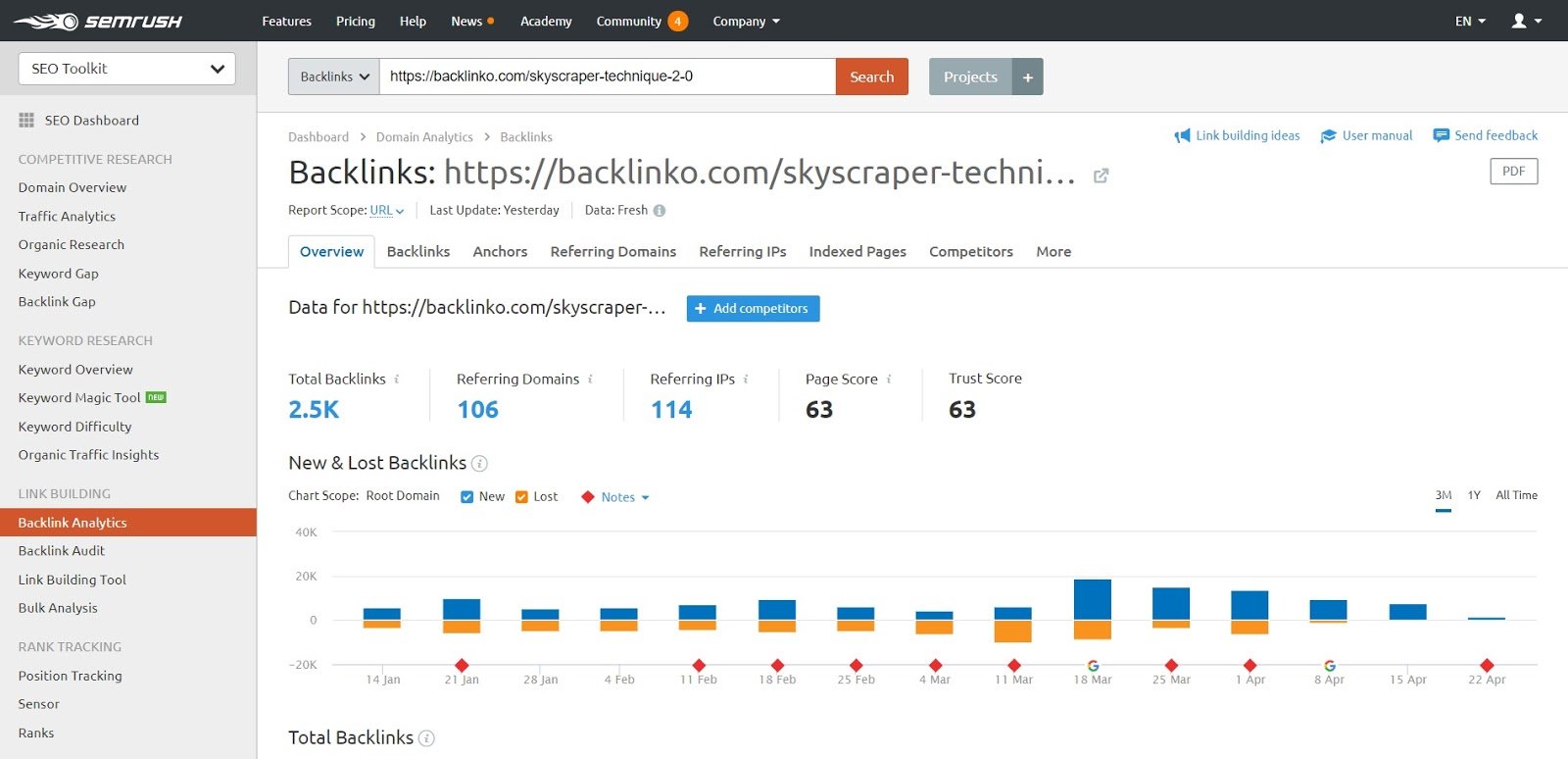 2.5k links from 106 referring domains.
And that is from a single case study.
To leverage this for yourself, do unique research, or create an interesting in-depth case-study that other writers will want to use to emphasize their points.
(Writers prefer new research, so even if it's a popular topic with many existing case studies, if they are outdated, you can stand out simply being the only new source).
#11 Leverage case studies & research to create insightful infographics or in-depth guides.
If you can't do research or create case studies in your niche, find another way to create hard-to-replicate content.
One option is infographics.
Infographics alone helped Kissmetrics drive 2,512,596 website visitors and 41,142 backlinks.
While the "big wave" has passed for infographics, and they no longer are a guaranteed link building machine, when done right they can still make a splash.
Act Like a Human Being on Social Media
There are over 1 billion users active every month on Instagram every month. And 80% of them follow at least one business. Now factor in the other social media channels and every business should have as much business as they could handle.
But it's not that simple. Just getting or having followers on social media isn't a sign that you are succeeding.
#12 Don't broadcast, communicate with and engage your target audience
"At least one blog post a day."
"4 times a day at 07:37, 11:49, 16:23 and 20:16 is ideal."
Under pressure to create as many posts as possible, most businesses end up just broadcasting digital marketing material and stale content to their target audiences.
Big mistake.
Even if you have followers, you will sacrifice any organic reach and engagement you have.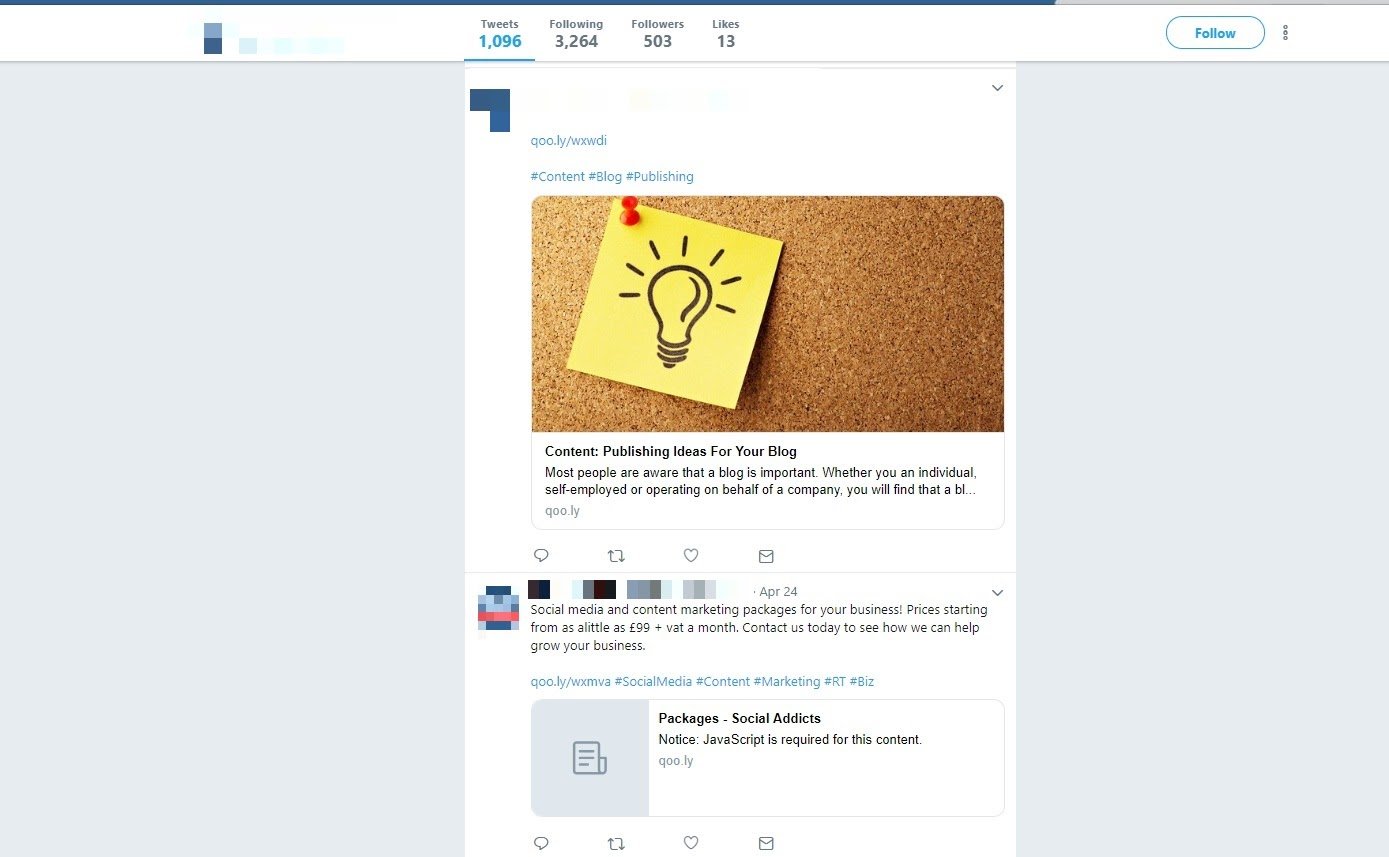 503 followers, 0 likes, 0 retweets, 0 comments. Worst case, impressions in the single digits as well.
If you instead interact with your audience in meaningful ways, you can make every blog post count and get very different results.
Baron Fig is a perfect example of engaging your audience for a bigger engagement punch.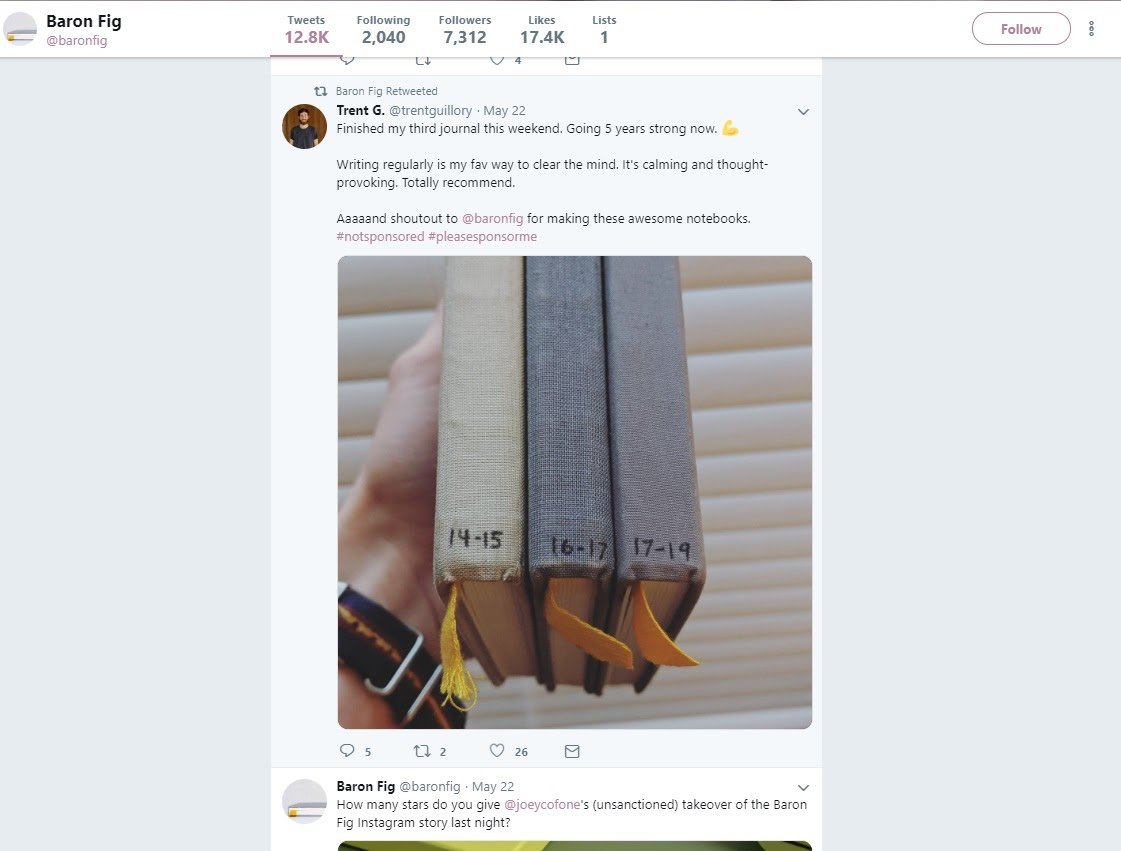 Baron Fig doesn't hide behind automated tweets about new posts on their blog. They share staff member stories, the CEO's personal thoughts and struggles, ask followers questions, and feature happy customers that use their products.
They managed to amass 7,312 followers without "follow-unfollow" tactics this way.
Don't broadcast, be social.
#13 Participate actively in relevant Facebook & LinkedIn Groups
No matter what industry you are in, there are relevant Facebook pages & LinkedIn groups out there.
It's not just sports fans and alumni anymore.
There are groups for everything from fashion, diets to specific careers like software or mobile app developers.
The higher quality ones are usually more specific. For example, not "software developer" but "Ruby on Rails Developers" or "React Developers".
The name of the game here is not to spam and act like a human being.
If you become an active and authentic member of the group, there are a ton of potential benefits on the table.
You can get ideas for content from common issues that people face and talk about.
You can brand yourself and your company by answering questions in public.
You can share your content when appropriate (most of your answers should not include links).
And much more.
#14 Be an active member of relevant subreddits.
Nobody doubts the potential of Reddit in 2019.
And how could you?
Celebrity AMAs routinely get tens of thousands of upvotes and thousands of comments.

And all they have to do is spend a few minutes typing on the phone. No cameras, no light, no action. Pretty high ROI, if you ask us.
But for most businesses, "IAmA" is probably not the subreddit they should tackle.
Like with Facebook pages and LinkedIn groups there are relevant subreddits for basically anything under the sun.
Find one, and interact with the members just like you would in the Facebook groups.
#15 Answer relevant questions on Quora.
Quora is a potential goldmine for many businesses. Not only does it have 687 million visits a month, but it's completely based on user-generated content.
Don't spam. Either focus on being helpful yourself or let your employees answer questions and create a persona on behalf of the company.
You can include links to elaborate for some answers (links to how-to-guides for example).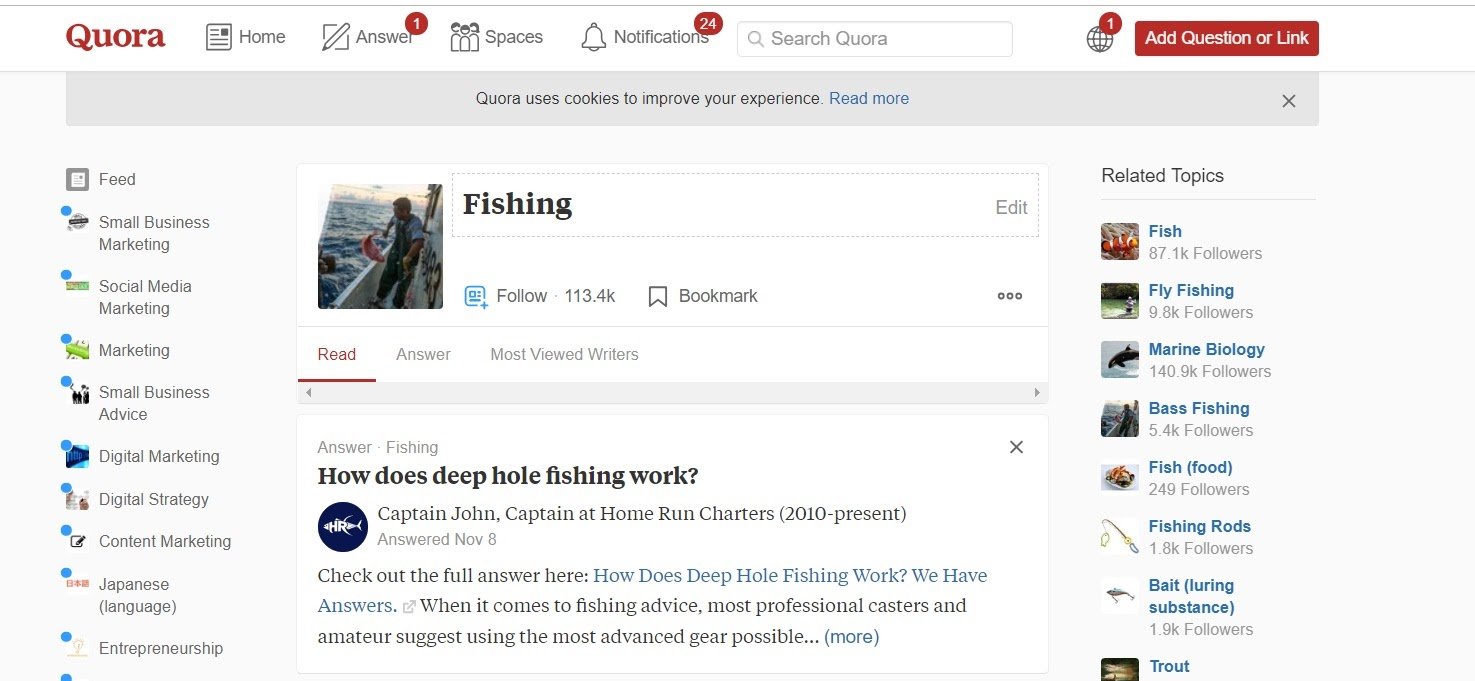 In this example, the answer of the owner of a charter company has made it to the first page of the Fishing topic.
It starts with a link to the full answer, but both the link and the answer are 100% relevant to the question.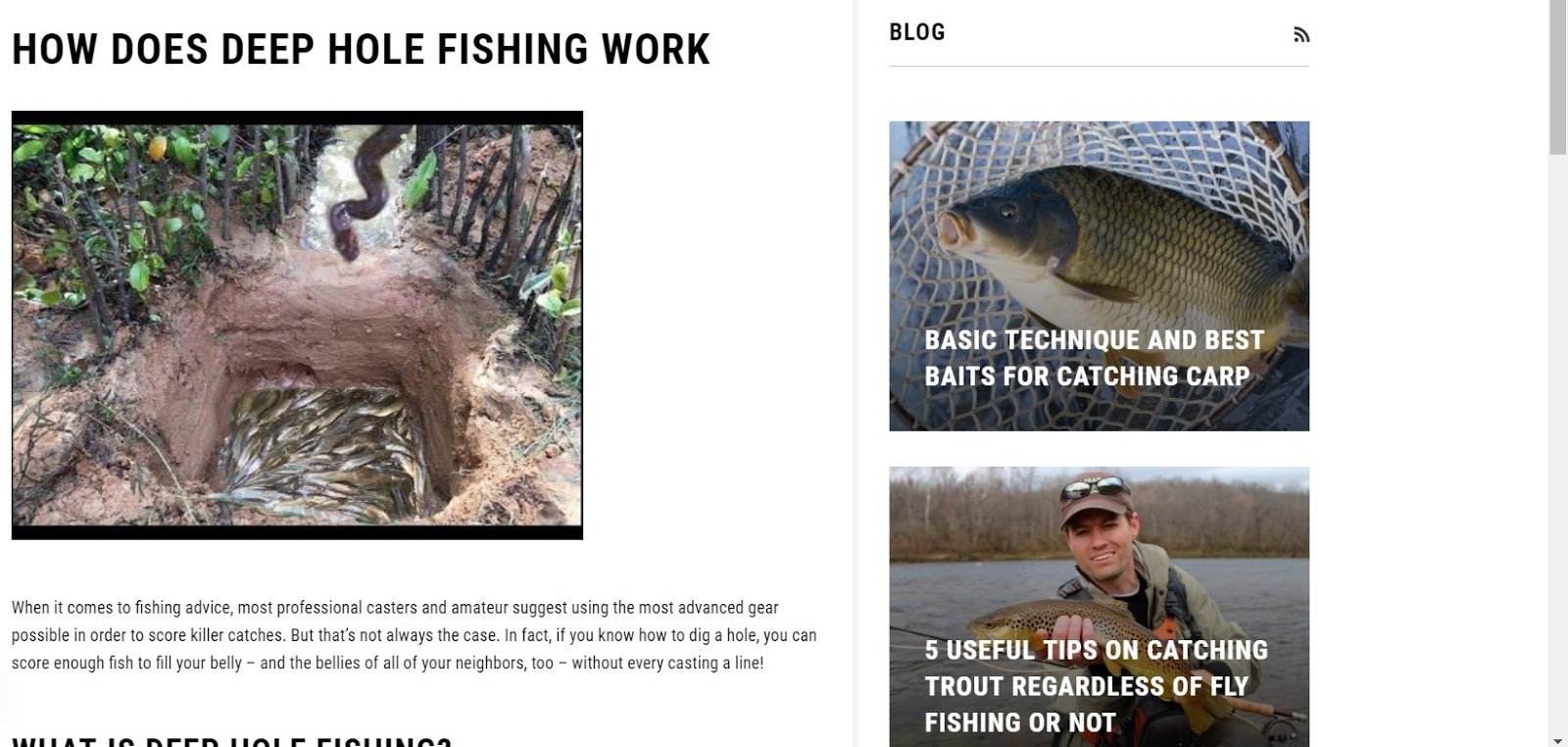 There's nothing spammy about the article on their website either, featuring a relevant image that shows exactly how deep hole fishing works.
You won't last long on the platform if you just spam links to your website.
We also use the same strategy at Respona.
I have made a habit to answer 4-5 questions on Quora that are about PR, link building, and blogger outreach.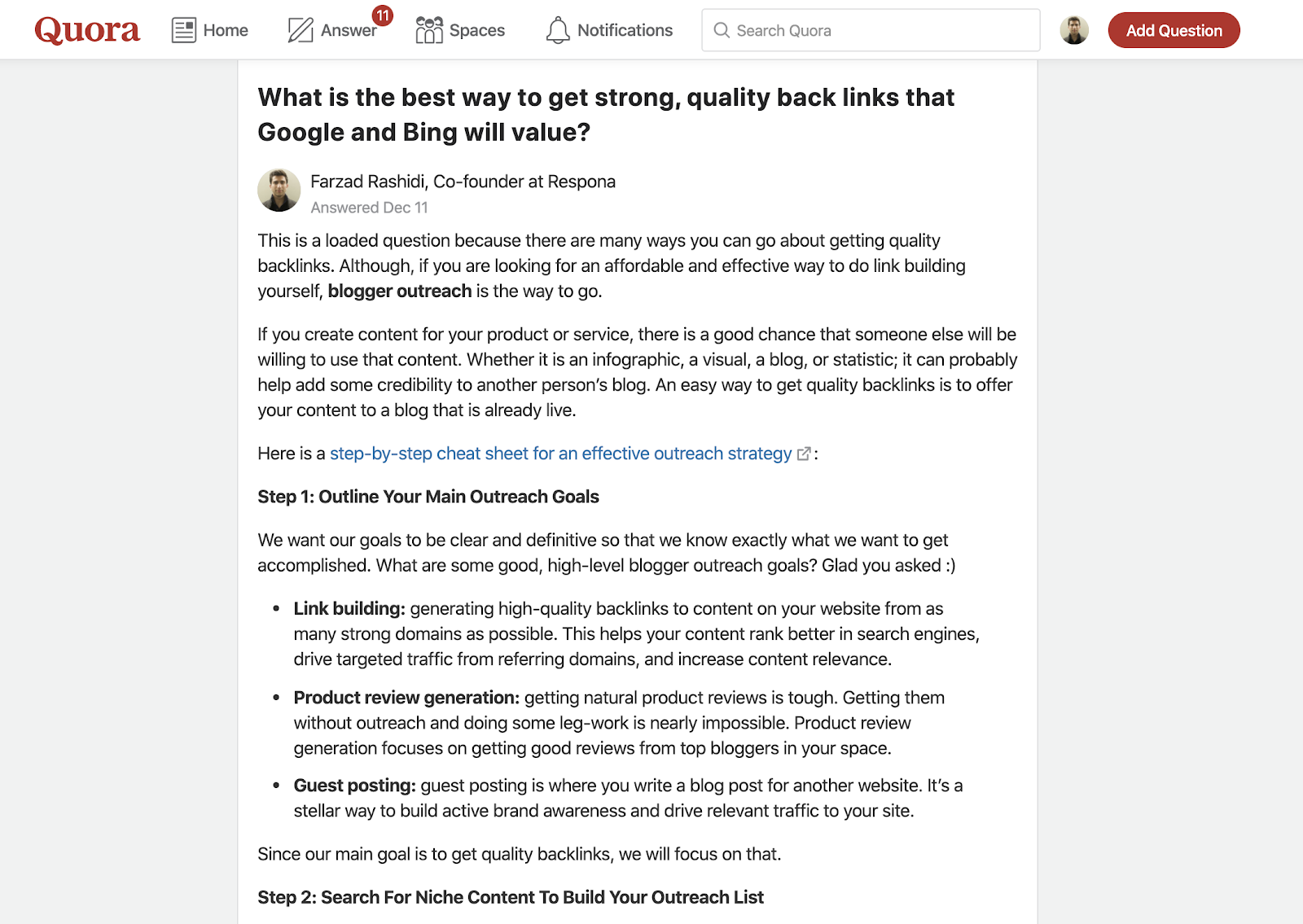 By providing value to readers, you're establishing yourself as an expert in your field, and also promoting your content at the same time.
One more thing about Quora: take advantage from your profile bio.
Lots of readers, myself included, check out the profiles of the people who write good answers to get to know them better before trusting their responses.
So make sure you take advantage of this opportunity and include a strong call-to-action with a link to your website.

This could obviously backfire if you're not spending enough time to write elaborate answers, so make sure you're choosing questions that you're truly knowledgeable about, and use authoritative sources, screenshots, etc to back it up.
#16 Join active conversations by using social listening.
Another marketing strategy of companies that do well on social media, is injecting themselves into relevant conversations.
When experimenting with a new startup, JRNY Pro, savvy social network talent Steve Campbell, who used to work with Gary Vee, was able to kick-start his following by joining active conversations.
People were looking for photographers in a certain area, and he joined the conversation by telling them about a photographer on Twitter in their area.
But the biggest success story when it comes to this is without a doubt Zappos.com.
Their tweet agents use jump into any conversation about shoes on Twitter (and use disarming humor when needed).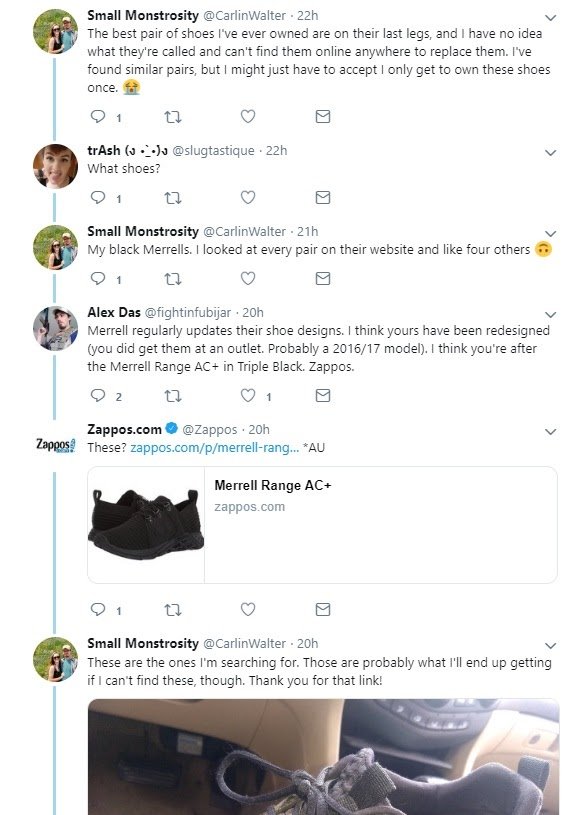 No canned responses, real human agents who tweet at someone anytime Zappos is even mentioned (without tags).
As a small business, you might not get as many direct mentions, but you can still use social listening to join relevant discussions and conversations on social media.
With a social listening tool like Mention, all you have to do is set up monitoring for your keywords & product names, and you will find a breakdown of social media posts, blog posts and even news stories.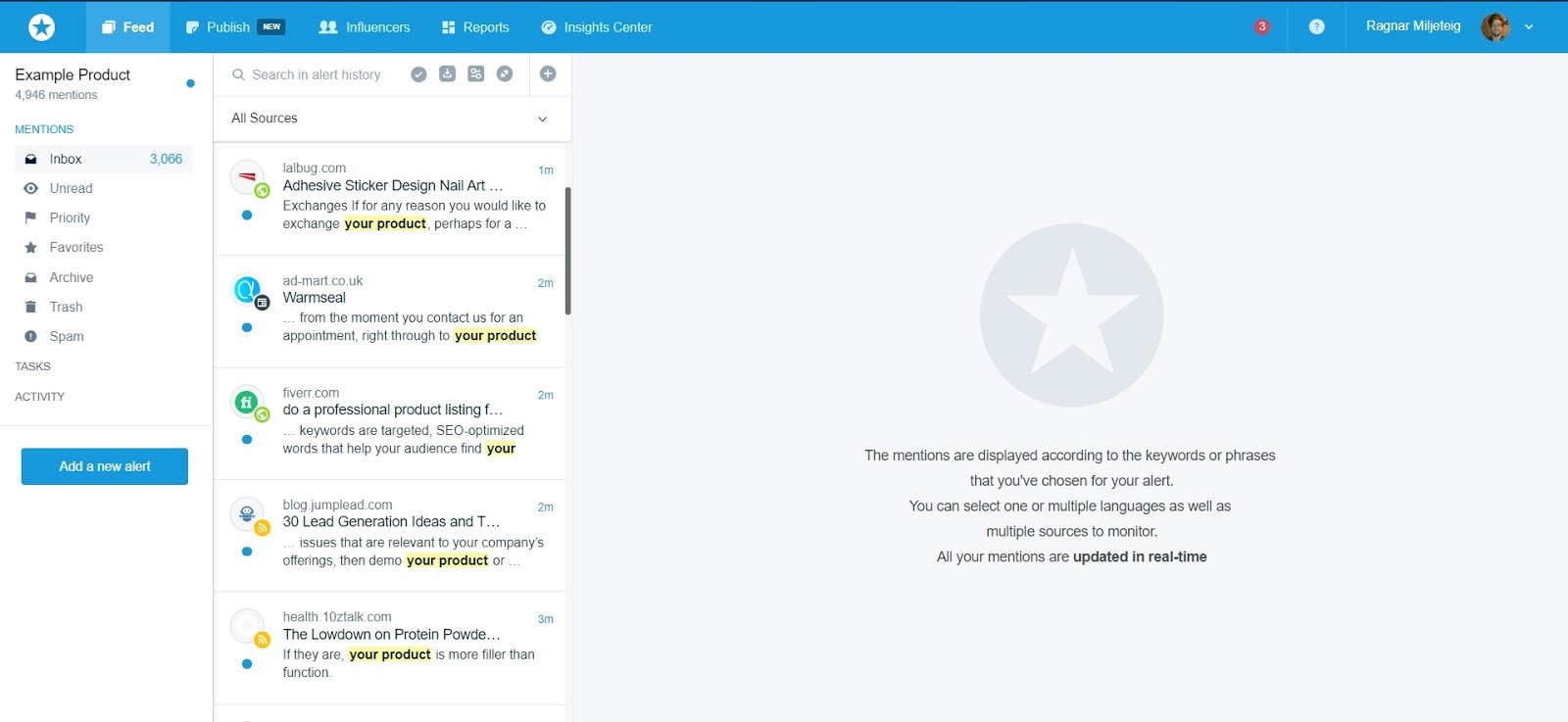 Tools like this make finding and joining the right conversations at the right time a lot easier.
Create Youtube Videos That Complement Your Text Content
Youtube is officially the 2nd largest search engine with more than 1.5 billion users each month. But it is a self-contained system. Unlike Google, Youtube doesn't crawl other sites and arrange their content. The only videos in the search results are the ones that users post to the platform.
This means that to have any luck of syphoning traffic to your website, you need to create and post videos to Youtube.
#17 Create videos based on keyword and competitive research.
Just as with content, you shouldn't just randomly decide what video to create. Choosing the right topic is even more important when it comes to video. It takes a lot more time to make, and there are more expenses involved.
In other words, failure is a lot more expensive.
The most basic form of keyword research on Youtube, is just typing in a topic and letting Youtube complete the phrase.
Then you can check out the top results and compare the view count to the sub counts to get a basic idea of the monthly search volume.
If you want more sophisticated data, you can use a 3rd party tool like Keywordtool.io's Youtube search.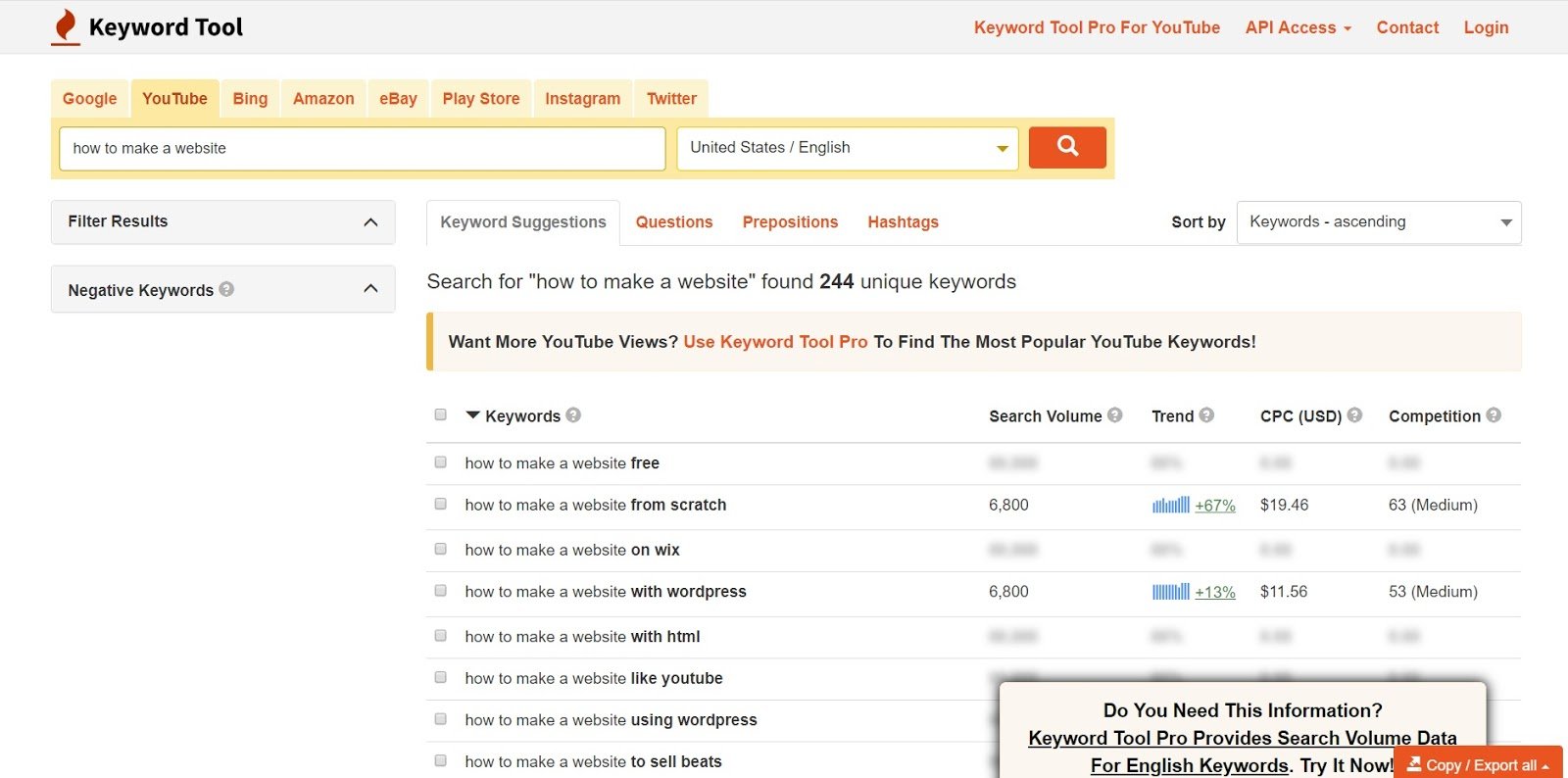 Then you'll want to check out the competitive landscape.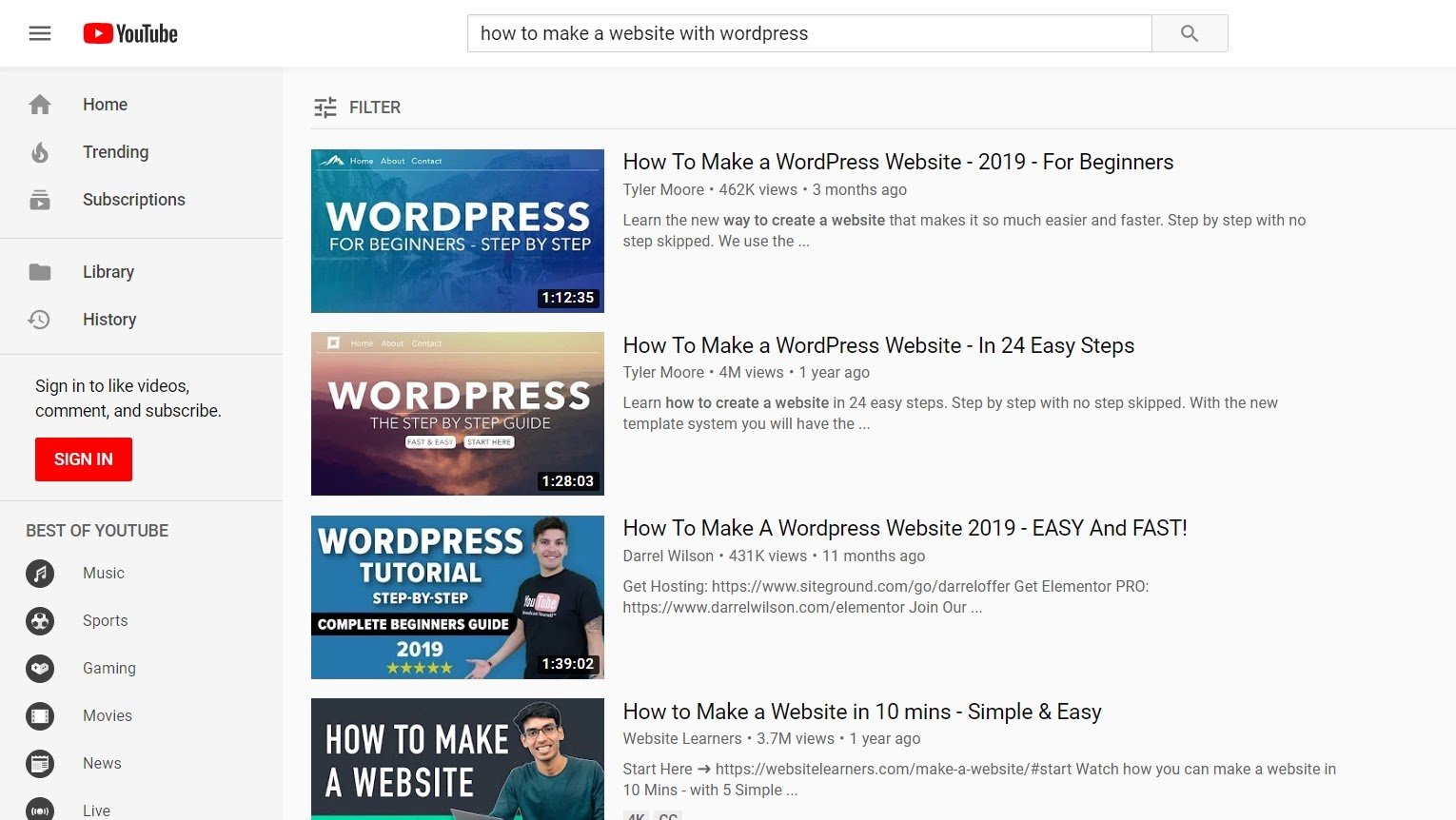 Are the top video results for the search any good? Can you make a better one?
If so, you have found a keyword to target with a video.
#18 Optimize for suggested videos.
The biggest driver for video discovery on Youtube is no longer the search functions. It's the suggested videos that show up on the right-hand side of any videos you watch.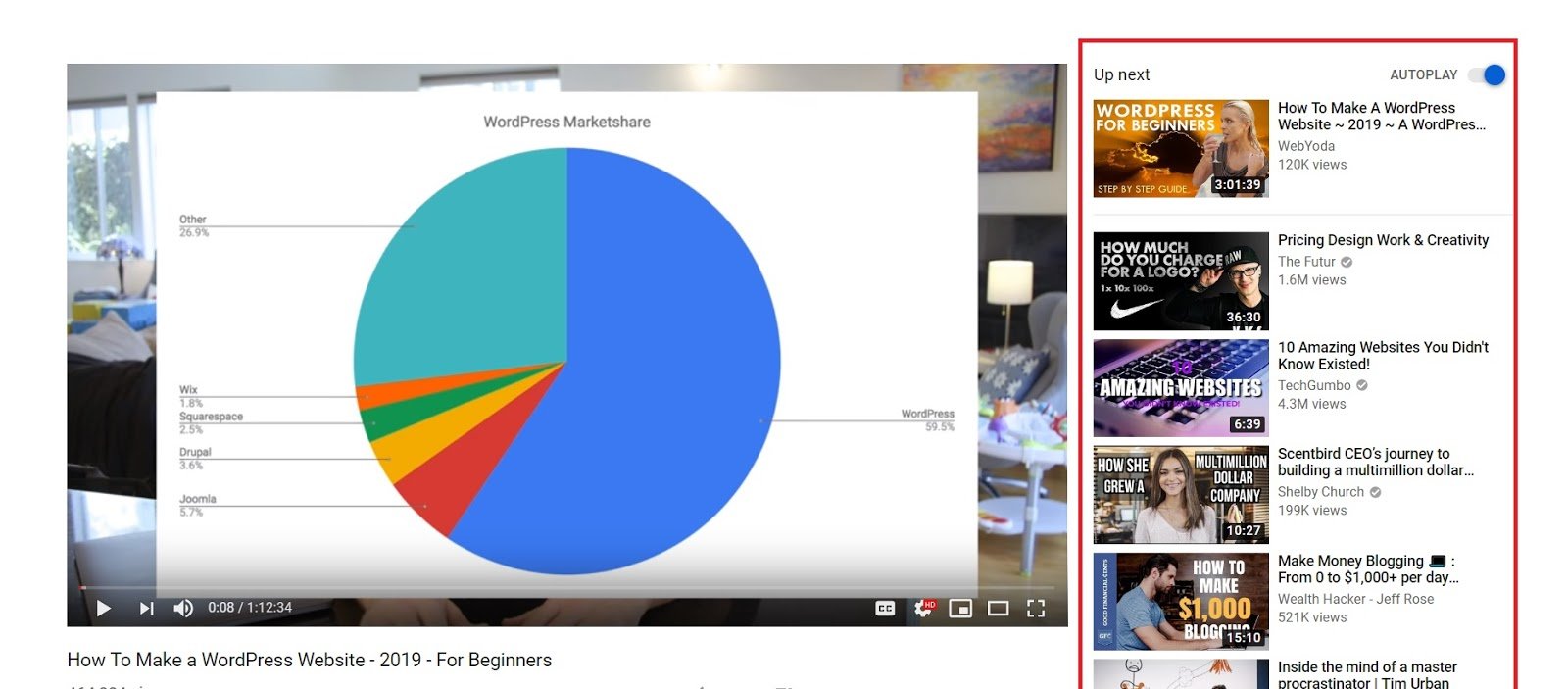 And it can be incredibly powerful.
RSlash, a new Youtube channel that retells stories from various subreddits, catapulted to 500,000 subscribers in a matter of weeks, showed browsing and suggested videos as his nr 1 traffic source.
They make up 87% of his views, with suggested videos driving a massive 52% of all views.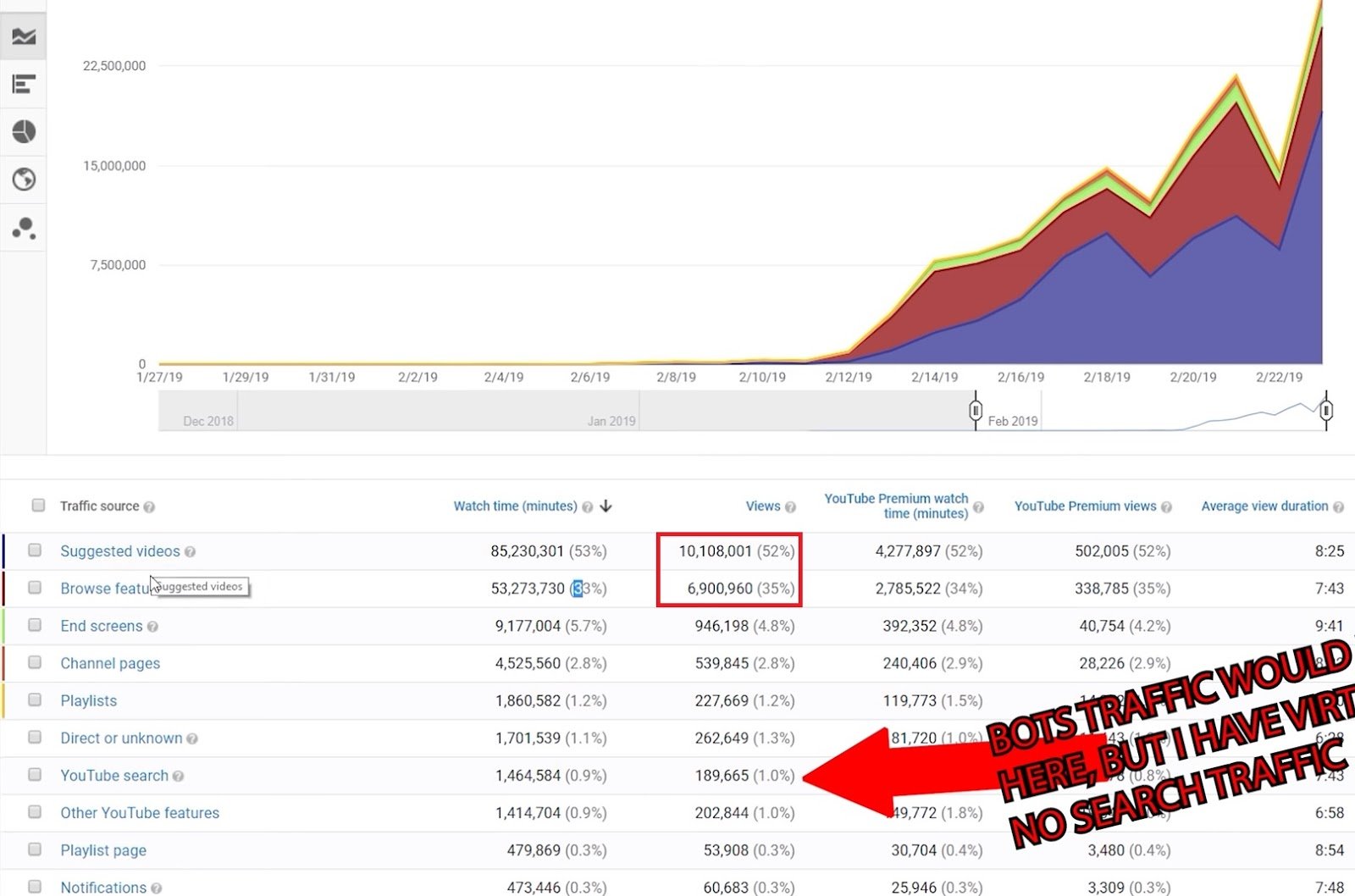 And this is the perfect channel to look at and understand why.
Every single title and thumbnail is designed to be click-worthy in the right-hand sidebar.
Picking up the most infuriating stories and incredible titles from Reddit, he's able to combine them with graphics that compel anyone watching similar videos to watch his videos next.
Source: Youtube
As a business you would want to tone it down, but notice how he's almost always using people's headshots? They've been proven to increase CTR in suggested videos.
Create, plan and edit your YouTube videos to include interesting headshots, photos, layover text, and titles to maximize getting featured in suggested videos.
Pay attention to the thumbnails you want to click on when watching videos, and emulate that in your own.
Luckily, video editing software is readily available and quite easy to get the hang of. So don't feel overwhelmed if it's not something that is in your expertise.
Track And Prioritize The Channels That Work For You
The simple act of tracking your result will guide and improve your website's performance. In a Forrester led study, just the act of installing analytics alone improved website conversion rates by 13% and traffic by as much as 4%. (Without changing or training staff or increasing budgets.)
SEO tracking enables you to make data-based decisions, instead of acting on blind intuition.
#19 Use UTM Parameters and Google Analytics To Keep Track of All Traffic Sources
While most businesses use Google Analytics already, many lose a lot of insight into their channel performance by leaving the tracking 100% up to GA.
This leads to sizable chunks of "Direct" traffic that actually came from other sources.
If you correctly use what's known as UTM parameters, you will see a completely different channel breakdown.
A UTM parameter is a string that you add to the end of a website address in a link. For example: "utm_source=youtube". It gives GA reliable intel on the source of the visit.
It will show you how much traffic you get from Youtube videos, from Facebook ads and groups, from Quora, etc.
You can use the Google Campaign website URL builder to build a unique website address for each link you want to place on a channel to measure results.
In this example, it's a unique website URL to add to the most recent video on the development Youtube channel.
When you use this link, you can identify exactly how many visits and conversions the video generated through the link.
You can use this data to make essential decisions about your blog promotion efforts.
#20 Prioritize and optimize what works, drop what isn't.
Use the data you gather from Google Analytics to choose what channels to focus on.
For example, you might open up your dashboard and see that your Youtube videos aren't generating a lot of traffic compared to how much effort you put in.
That doesn't necessarily mean you should stop making them, but you should evaluate what other business impacts (branding, for example) the videos have.
When set-up correctly, Google Analytics channel breakdown can show you exactly what your biggest drivers of traffic and leads are. These insights allow you to focus your energy on channels that are already working.
If you look at the data without acting, the results of the campaigns obviously won't change.
Also, using time tracking software helps you better understand where exactly you spend your work time and make adjustments and improvements.
If you use the data to move in the right direction, there is nowhere to go but up.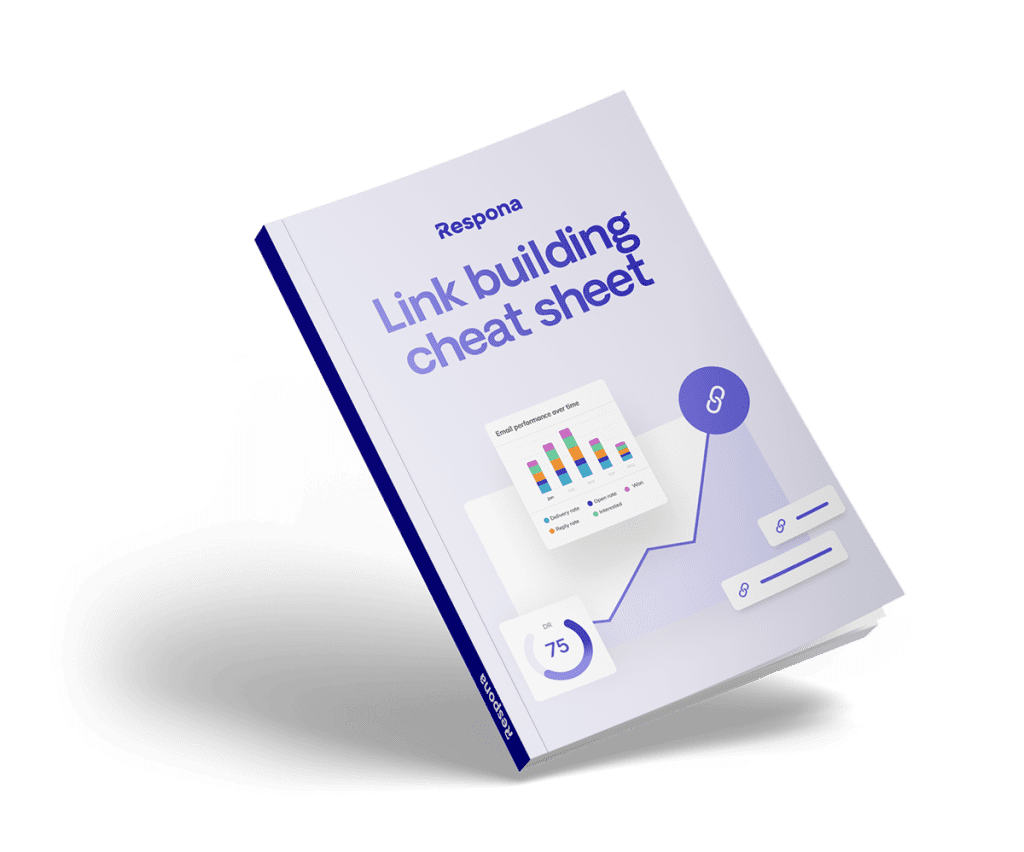 Link building cheat sheet
Gain access to the 3-step strategy we use to earn over 86 high-quality backlinks each month.
Key Takeaways
Although you might feel that 20 are a lot, there is an infinite number of things you can do to affect the traffic and reach of your website.
There are billions of people connected through the internet, and millions of pieces going live every day. Your biggest competitors online are companies and websites from every region of the globe.
Because of this, it's crucial to be actively promoting your website.
Use smart solutions to allow you to be human and build relationships at scale, and get into the habit of testing tactics and channels and finding out what works for you, your new website, and your business.
Once you are getting traction, you can double down on that channel and get everything you can from it.